CHARLOTTE, N.C. — Thanksgiving day started off with a brazen crime in a quiet Dilworth neighborhood.
Police say two women were robbed at gunpoint on East Tremont Avenue just after midnight on Thursday. The suspects stole a list of items including cell phones and car keys.
A neighbor told NBC Charlotte she called 911 after she heard screaming and went downstairs.
"About midnight last night I woke up to some screaming outside," neighbor Michelle Braswell said.
Braswell said she went down the steps of her condominium to see what happened. She said the suspects were hiding in an alleyway between condominiums when they targeted the victims walking back to their car.
"The two girls down here said they had been robbed by gunpoint by two gentlemen," Braswell said.
Braswell said the two women, ages 38 and 33, had just left the popular bar Tyber Creek when they were targeted by suspects who were hiding.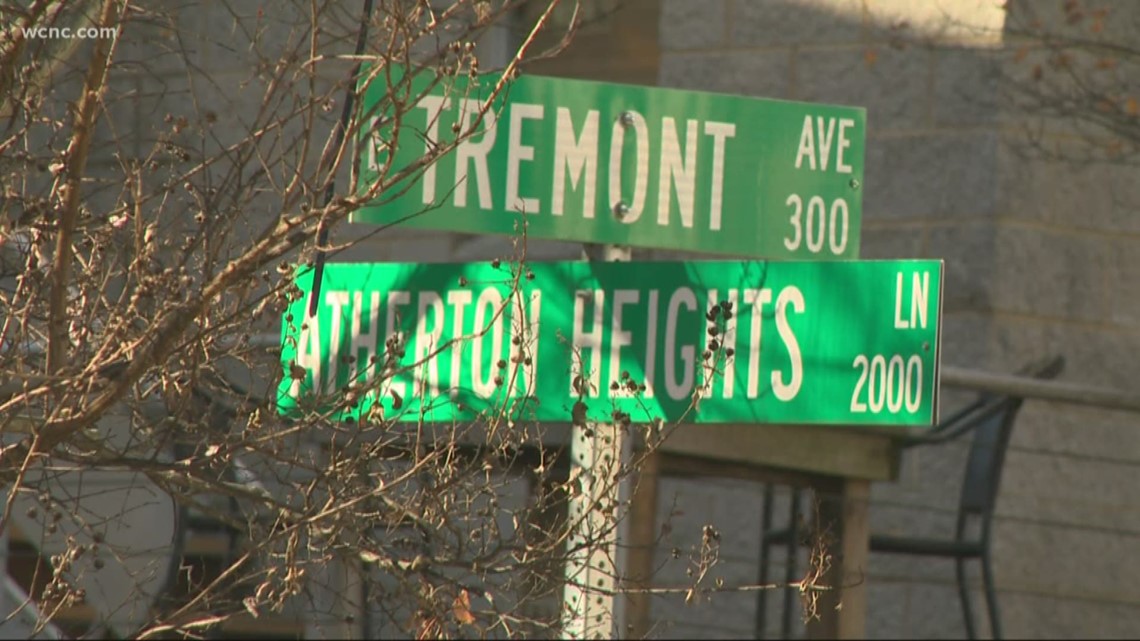 "As [the victims] were walking this direction, [the suspects] came out from beside the condo right there, and asked for their purses," Braswell said. "I called 911 and police came out here shortly thereafter, but [the victims] were pretty shaken up about it."
According to the police report, the suspects stole cell phones, car keys, ID cards, and credit cards.
"A very scary situation," Braswell said.
Neighbors and others familiar with the area are in shock about the crime in the quiet neighborhood.
"I've always felt safe, but it is a little unnerving," one neighbor said.
"That shocks me because I love this area," another woman said. "I run and walk in it all the time."
Braswell said she's now considering adding new security features.
"I told a few neighbors we might get a few motion lights put on the building," Braswell said.
No arrests have been made at this time. Fortunately, the two victims were not physically hurt during the robbery.
MORE NEWS ON WCNC: