WAYNE COUNTY, N.C. — Six months after Hurricane Florence hit North Carolina, transportation officials have reopened the last road in the state closed by the storm.
Zion Church Road is a two-lane stretch east of Mount Olive in Wayne County. Today, workers inspected the new bridge and adjusted its new guardrail.

In total, there were 2,500 road closure sites, some in multiple locations on the same road. Some roads closed several times in the same spot as floodwaters rose, receded, and rose again.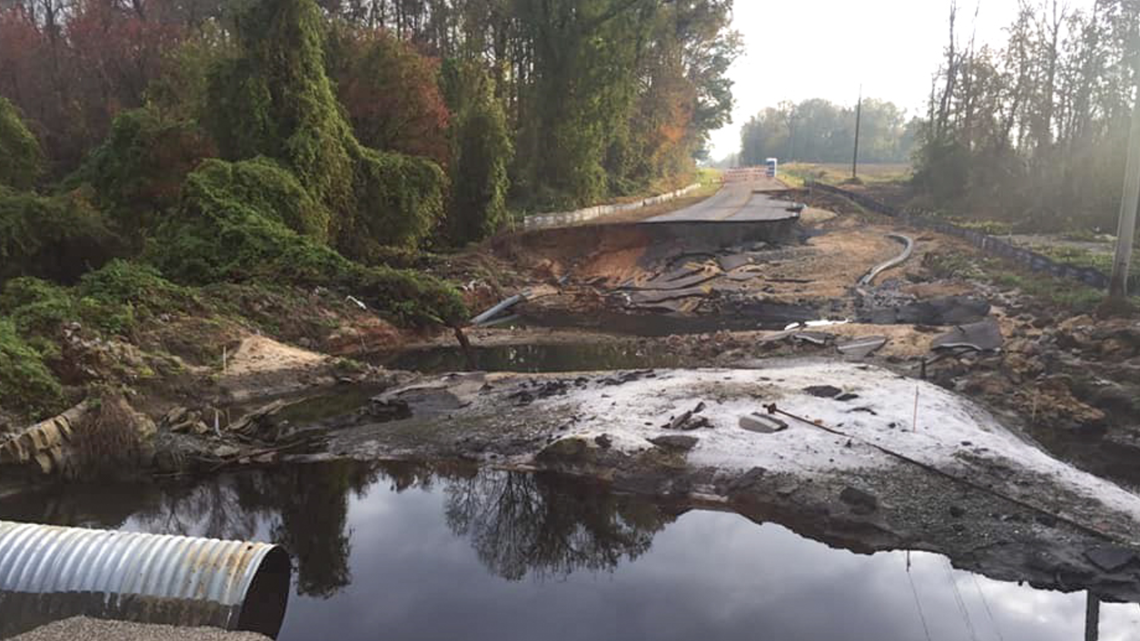 Hurricane Florence dropped an estimated 8 trillion gallons of rain on North Carolina in mid-September, causing catastrophic damage to many parts of the state, including its roadway system.