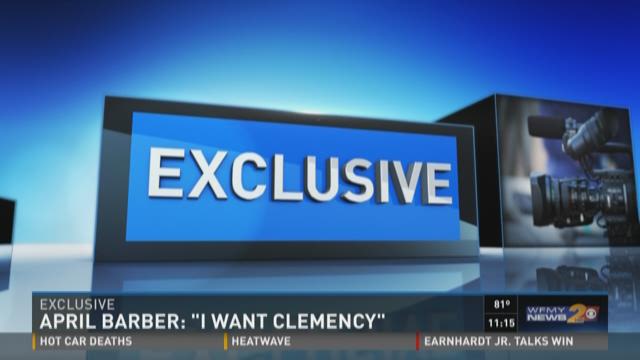 TROY, N.C. -- For the past 24 years, April Barber has spent her life behind bars. The Wilkes County woman is serving two consecutive life sentences for the murder of her grandparents when she was just 15 years old.
"I was 15 when I came and pregnant and very scared," said April Barber to 2 Wants to Know's Chad Silber in her first ever TV news interview.
That pregnancy was also the reason the Wilkes County girl was in prison. Not because she was pregnant by her 29-year-old boyfriend, but because of what she did to keep the baby.
"It was never a matter of us wanting to kill them, it was just like 'gosh, what can we do to scare them, to just get them off our back,'" recalled Barber.
Barber lived on Fairplains Road in North Wilkesboro with her grandparents. They had adopted her after birth because her parents couldn't care for her.
She was living there in 1991 when she met Clinton Johnson. "We started talking and we started sneaking around" said Barber. "I was able to go to the movies and stuff sometimes and we just kind of snuck around, maybe he would pop up at school."
He was nearly twice her age, but it didn't matter. "Everything seemed perfect in my world, I was in love," said Barber.
Late at night on September 4th, 1991 the two poured gasoline in the house while Barber's grandparents were inside. Aaron Barber died in the fire. His wife, Lillie, died days later from complications following the fire.
Barber and Johnson were both arrested shortly after and charged for the crimes.
Now, Barber is asking Governor Pat McCrory for clemency.