CHAPEL HILL, NC (WFMY) -- After all the recent rallies and protest that have taken place at Silent Sam in Chapel Hill over the past few weeks, the North Carolina Division, Sons of Confederate Veterans have donated money for flowers to lay at the base of the monument.
PHOTOS | North Carolina Division Sons of Confederate Veterans Donate Flowers At 'Silent Sam' Site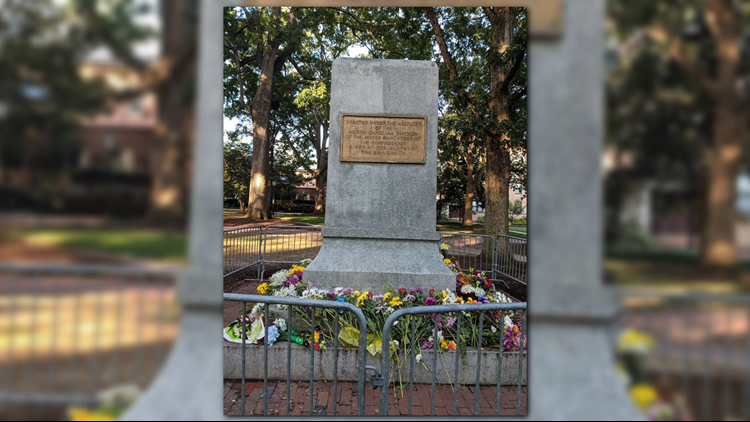 The division and others wanted to do something to show their sadness for what happened on August 20 and to acknowledge the sacrifice of the students of the University who were American veterans.
Local members of the division gathered Saturday to place the donated flowers around the base of the fallen monument.
The division also released this statement.
Unfortunately, we fully expect the flowers to be removed by activists in the next few hours and placed at the "Unsung Heroes" memorial on McCorkle place so that our efforts will appear to be fruitless. However, it is the activists' continued act of taking flowers from the equivalent of a gravesite, which exposes the dark and sinister nature of their motives. We know where the flowers were actually left despite their efforts to create another false narrative. We urge you to document this outpouring of support for the memorial before it is gone.
The North Carolina Division, Sons of Confederate Veterans