GREENSBORO, N.C. (WFMY) -- He has often times been referred to as the "Voice of the ACC."
RELATED: Former WFMY News 2 Sports Director Mike Hogewood Dies
WFMY News 2's former Sports Director Mike Hogewood was known to many for his voice covering the ACC and for his time here at WFMY News 2 covering many sports tournaments and of course, Friday Football Fever!
Both the WFMY News 2 family and the sports community are remembering Hogewood and his legacy.
Remembering Former WFMY News 2 Sports Director Mike Hogewood Over The Years
Remembering Former WFMY News 2 Sports Director Mike Hogewood Over The Years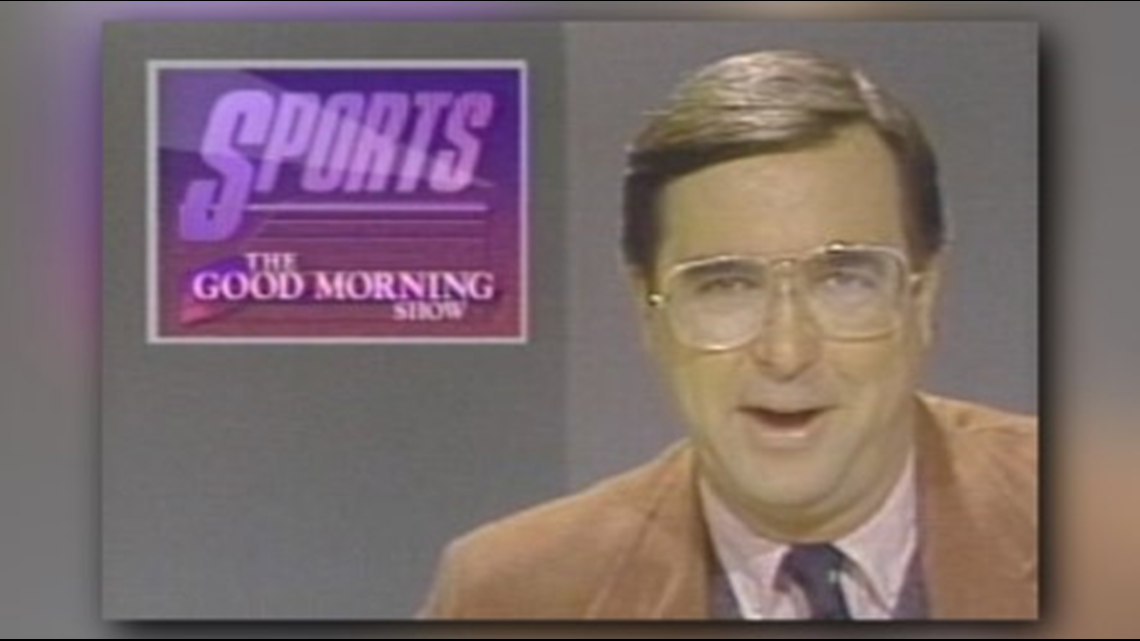 ACC Commissioner John Swofford said the following on the passing of Mike Hogewood:
"Mike was a dear friend of the ACC for as long as I can remember. Whether it was ACC Football, Basketball or Olympic Sports, he consistently brought his wealth of knowledge to fans across the league. He was pillar of the Greensboro sports community from his many years as a sports anchor at WGHP and WFMY. Mike will be missed and our thoughts and prayers are with his family."
Carolina Football said, "Mike Hogewood was a legend in the state of North Carolina and In the world of ACC sports. Our thoughts are with his loved ones tonight, he will be sorely missed."
The Wyndham Championship said, "We are deeply saddened to hear of Mike Hogewood's passing. He had such a passion for the ACC and left an incredible mark on the City of Greensboro. Our thoughts and prayers are with the Hogewood family."
Rusty LaRue said, "Thoughts and prayers out to Mike Hogewood's family. I always thought he was very genuine and a class act. He will be missed."
Jay Bilas said, "RIP Mike Hogewood, a longtime fixture in ACC basketball and football. Hogewood brought passion enthusiasm and kindness to everything he did in the ACC. A real pro."
Wake Forest Sports said, "The Demon Deacon family is deeply saddened to learn about the passing of longtime North Carolina broadcaster Mike Hogewood."
Here at WFMY News 2, Hogewood was very much known for his enthusiasm both on and off the air and for his love of sports. He spent 15 years working with WFMY News 2. He worked with former anchors, Sandra Hughes and Lee Kinard.
He also worked with sports veteran and Former WFMY News 2 sports anchor, Sam Crenshaw who had much to say when remembering his days working with Hogewood.
"He was always full of life and always on the grind. He always had something going on with him. He liked it that way. He thrived on it."
Crenshaw also said, "He was a game changer for me in so many ways."
Former WFMY News 2 anchor, Sandra Hughes said, "Well, no one can replace Mike Hogewood. He was extremely good at what he did. Lots of guys who came after him, and ladies too, were just as good, but he had already put that name out there, he had already put his talents out there, and that's what people loved."
Hughes also said, "He always brought back the best sports story to WFMY News 2."
Hogewood got his start here at WFMY News 2 on the Good Morning Show.
Lee Kinard wrote in his book, Good Morning, "Mike Hogewood was a towering inferno of exploding energy."
He also said that he could turn every spontaneous event into a "bit."
Kinard explained, "Performers like Hogewood can drive a producer totally insane unless you give them a stage wider than life to play on."
Hogewood's stage became a lot bigger as his sports career exploded.
Kinard wrote, "Hogewood is in the midst of a fantastic sports career that keeps expanding with new opportunities."
Hogewood was no stranger to the Petty family and often spent time covering sports stories at the garage.
The Petty family, one of stock car racing's most accomplished families, released a statement Thursday: "The Petty family is saddened of the passing of Mike Hogewood. Mike was a sports broadcast leader in the Triad and nationally covering all sports and my career in NASCAR. Mike was a presence in the NASCAR garage for a long time who helped take NASCAR to a national level. Our thoughts and prayers are with the family."
You can share your memories of watching Mike Hogewood on the WFMY News 2 Facebook page as we continue to remember him and his family.