GREENSBORO, N.C. — An evolving statistic now stands at one in 36 -- a number with a face, the face of every beautiful child the American Academy of Pediatrics reports has Autism.
This month, the Autism Society of NC is taking "steps" in the Triad to support and improve the quality of life for children and adults with Autism Spectrum Disorder. The non-profit is hosting the annual Triad Run/Walk for Autism, aiming to raise $60,000.
Autism Society of NC communications director David Laxton emphasized, "Folks don't have to feel like they're on this journey alone. This is a wide community. We're all a family, and we're all in this together, so certainly events like this are where we want people that may feel like they've been alone, feel like there's not help out there, or feel like they need to talk to somebody else...to come out."
Shining a bright light on this year's walk is a familiar face -- singer/songwriter Shelby Johnson (Shelby J. -- @therealshelbyj). She is an acclaimed singer/songwriter, who famously befriended and sang backup for the late music superstar Prince. For five years, she has supported the Triad Run/Walk for Autism, because of a cause that is very personal.
"My best friend Courtney, back from high school cheerleading days, has a daughter named Kylah. I've watched personally how the Autism Society of NC came in to assist her, from a child to a young adult to now a college graduate. It touched my heart. It gave me a heart for Autism," Johnson said.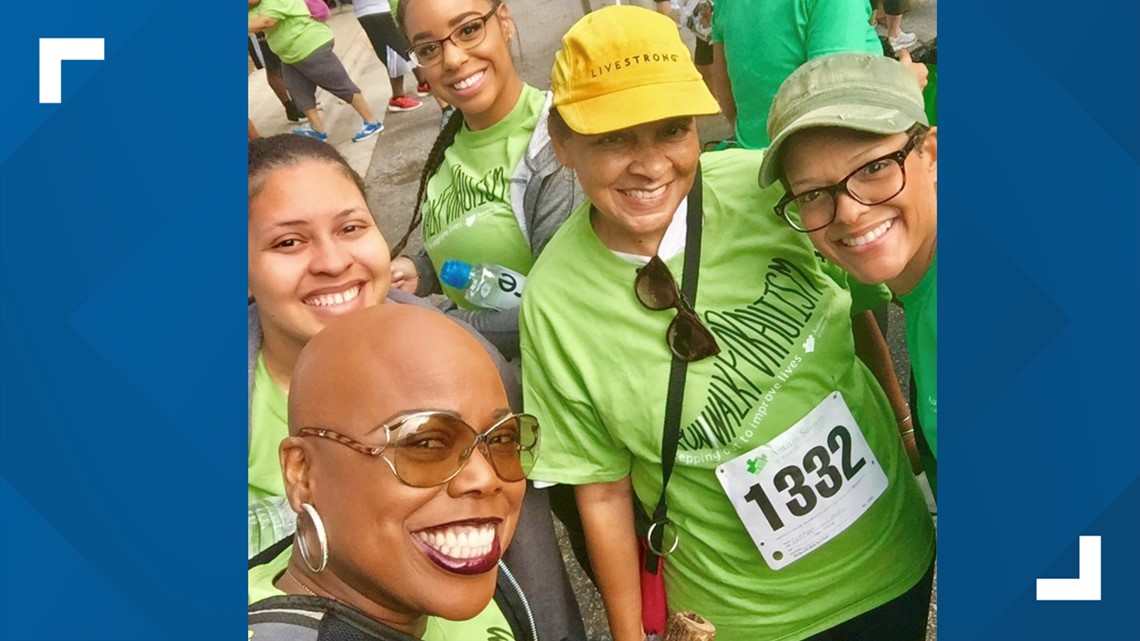 She explained in Kylah's honor, she now tries to use her music platform and fan base to educate and inspire. For five years, her team the Supernovas has participated in the Triad Run/Walk, amping up the energy through big smiles and bedazzled uniforms adorned with pom poms. The overall cause, for Johnson, hits close to home.
"There's no place like home. I talk about it. I talked to Prince about it. He's like, 'There's something in the water in North Carolina. I just love y'all people.' So, anything I can do to help my hometown, I'm always gonna do it."
She announced, in an interview with the Good Morning Show's Meghann Mollerus, she will randomly select two registered race participants to win Shelby J. swag bags and tickets to her homecoming concert at the Carolina Theater Nov. 3.
With J.'s support, Laxton is hoping this year's race will be the most successful to date.
"Yes, it's a walk. Yes, it's a run. But, you know, you can crawl, you can stand there and cheer. You can just come out there and observe quietly, if you want to. But the main thing is to take that first step and get out the door," Laxton said.
Registration deadline: Wednesday, Sept. 20 by Noon
Run/walk: Sat., Sept. 23 at Jaycee Park in Greensboro

Competitive and non-competitive 5ks: 9 a.m.
Fun Run/Walk: 9:15 a.m.