GREENSBORO, N.C. -- Going to college is exciting! But imagine, being the first in your family to do it! And wait, there's more! A group of Guilford County Students are going to college absolutely free, thanks to a relatively new district program.
The First Generation College Student Ambassadors (FGCSA) Program helps students with college applications and methods to finding scholarships and grants to help them pay for college.
Executive Director Barry Brinkley heads the FGCSA program. Brinkley says the program helps send kids to college who otherwise would never believe they have the opportunity to go.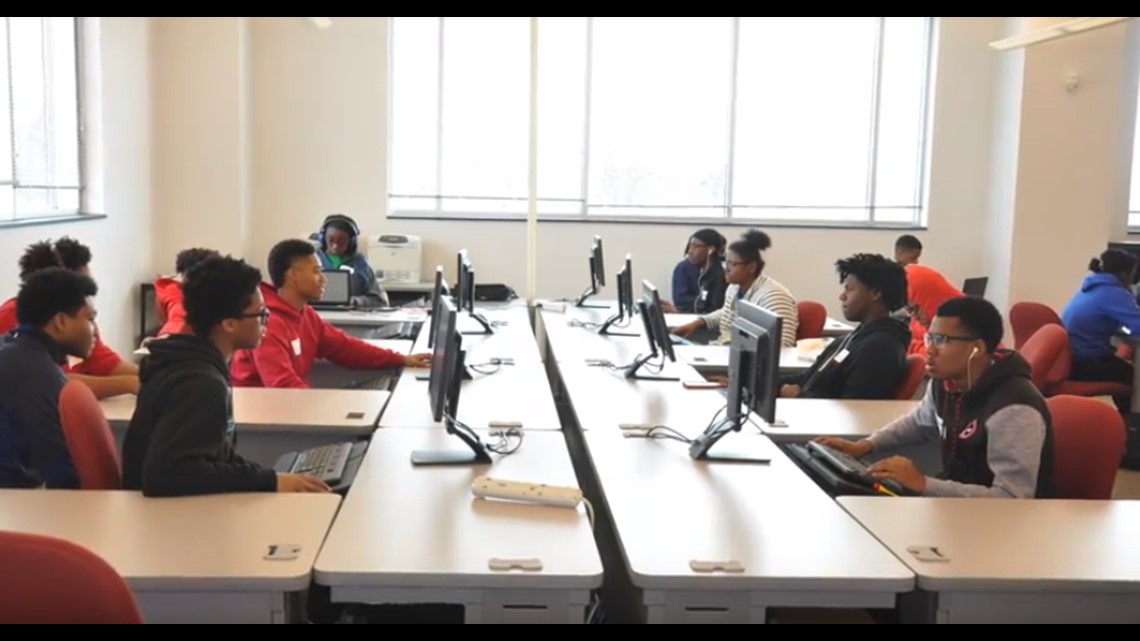 "The First Generation Ambassadors program was built around providing access to college for students who are traditionally left out of the process, particularly our African-American male students and students of color," said Brinkley, adding that the program accepts a minimum 50 students a year.
The program is open to all Guilford County School Juniors and Seniors, with a preference given to first generation college students and African-American males. Spaces are available each school year and are filled on a first-come, first-serve basis.
Tuesday on the Good Morning Show, we met students Kristen Starks, Otis Burns and Brenna Kaplan. The high school seniors racked up enough grants and scholarships to pay for their entire education.
Starks, a graduating senior at Southwest Guilford High school was offered more than $2.5 million in scholarships to 17 different universities including Wake Forest and Duke Universities.
"It means a whole lot. I wanted to go into the medical field, so with that I'm going to have to do graduate school, whether it's med school, PA school and so this frees up money that they could have been spending on my undergraduate education. Also, I have four younger sisters, so this is great because instead of spending money for me this year, we can save that money for my sisters that come after me."
Starks graduates in June and plans to head to the University of Richmond on a full scholarship worth $259,000.
Brenna Kaplan graduates from Greensboro College Middle College in May and will attend Amherst College on a full ride totaling $270,000. While Otis Burns, a senior at Northern High will attend Northeastern University in Boston through the Torch Scholarship totaling $270,000.
"It's been such a relief on my family. I have three siblings that are heading to college after me and my mom's been a single mom for a long time now," explained Kaplan. "Amherst college is one where it meets 100% of your financial needs so no matter how our financial situation changes over the years, we are always going to have whatever we need to be taken care of."
The FGCSA Program is currently enrolling for its Summer Boot Camp sessions which is open for Sophomores who will be rising Juniors in the fall.
If you have additional questions, feel free to contact Evelyn Hobbs, GCS Program Administrator by calling 336-370-3284 or email hobbse@gcsnc.com.