GREENSBORO, N.C.-- The Greensboro Police Department has a new officer and it's the most adorable thing!
Tuesday night, the department introduced the newest K-9--Officer named Hero.
Hero is an 11-week-old Australian Labradoodle and will serve as the mascot and ambassador for the collaborative pilot program--Students Overcoming Situations or SOS, the chief says.
New Greensboro Police Therapy Dog 'Hero' is a Hit!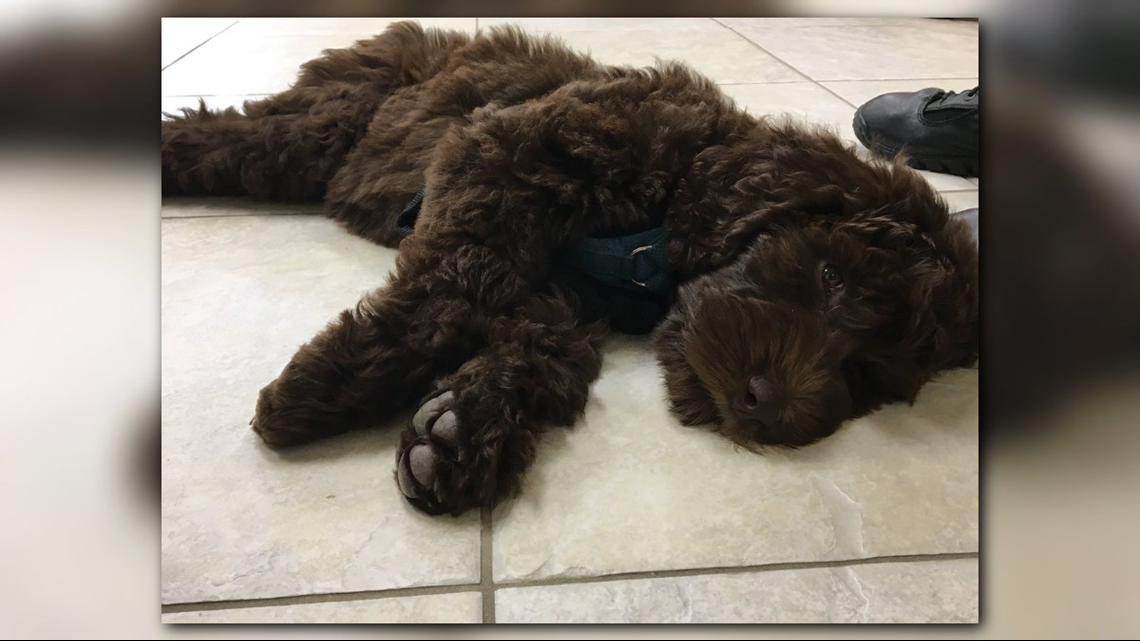 He will be a trained therapy dog and will replace Mia the current mascot for SOS. Hero is in the process of being donated by Rebecca Pugh of Good Day Doodles.
Mia was on loan to the Greensboro police department by Good Day Doodles. Because of the success of Mia with the department Hero was brought in as a permanent therapy dog.
RELATED | Reporting for Duty | K-9 Officer Copper: Winston-Salem Police Newest Crime Fighter