GREENSBORO, N.C. — Trolleys are coming back to downtown Greensboro.
First started in the late 1800s trolleys were a staple in Greensboro.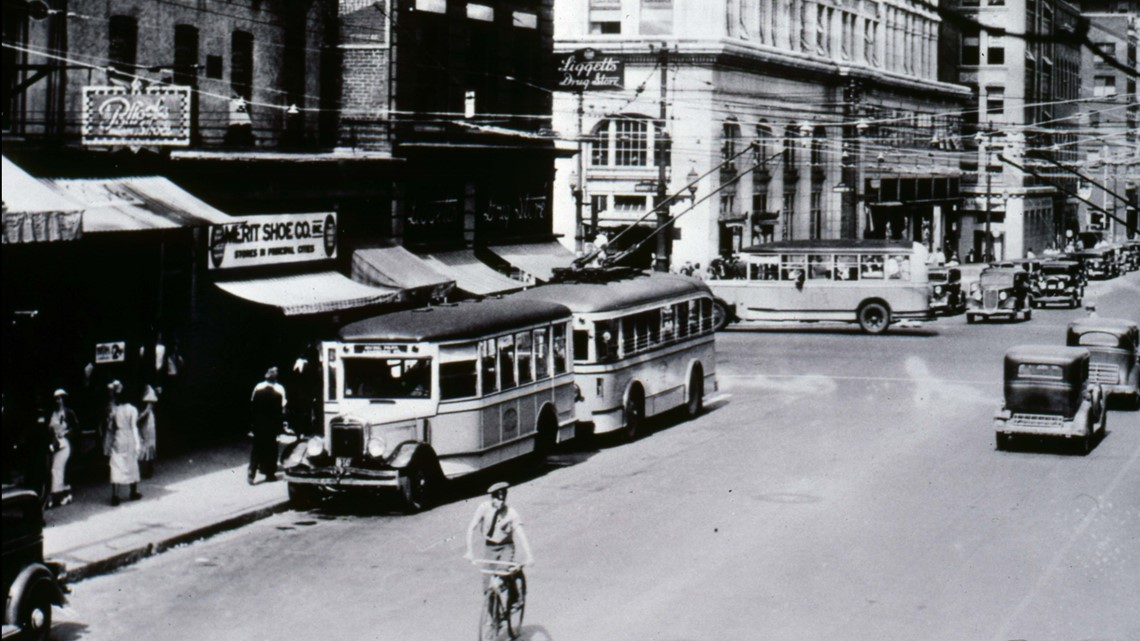 But over the years, the Gate City made the switch over to electric-powered trolleys that ran on tracks and then the trackless variety that was like buses.
The city announced the comeback in April, and since then, residents have submitted more than 500 ideas for what to call the new, free downtown trolley service coming this summer.
There was a clear favorite: the Hopper.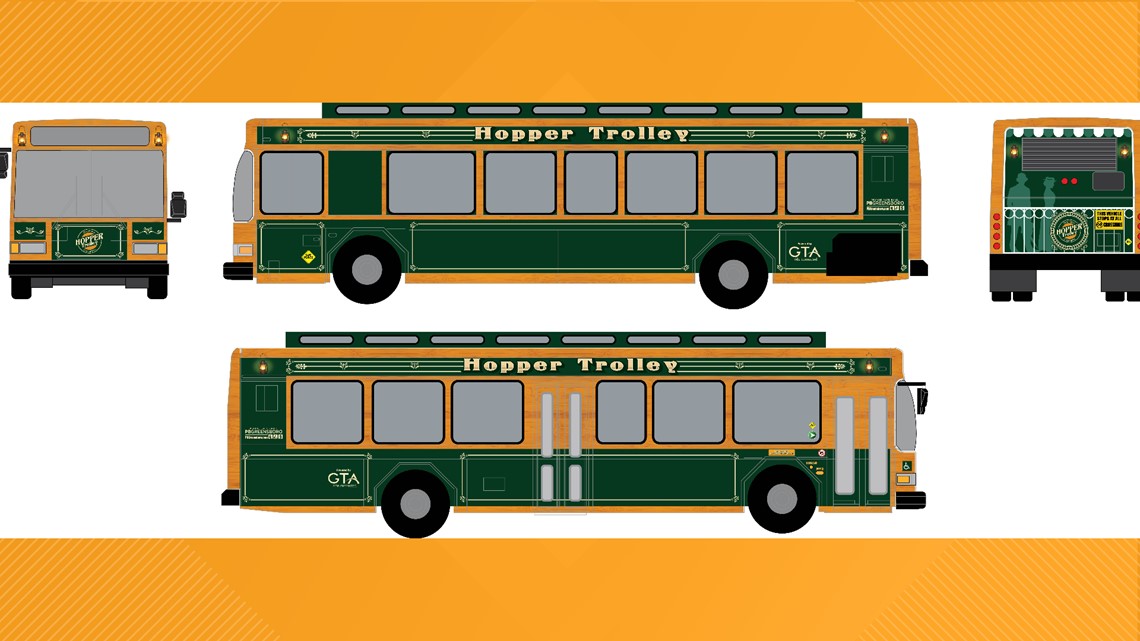 'The Hopper' seemed like an ideal name," Department of Transportation Director, Hanna Cockburn said. "It evokes exactly how people will use the service, by hopping on and hopping off."
The downtown trolley pilot project was created as a result of the City's Participatory Budgeting program in 2019 where residents can propose, vote and build projects benefiting our community.
The Participatory Budgeting Cycle 3 process ended with the Downtown Trolley receiving 2,717 out of 3,916 votes, more votes than any other project. The project received $90,000, with votes from every district, enabling a brief pilot project, but the action was delayed due to the COVID-19 pandemic.
A $1,000,000 American Rescue Plan grant from the federal government provided additional financial support to bring the trolley to reality.
This is an opportunity to get more out of our downtown area by using the Hopper for access to shopping, dining, entertainment, sports, and more. And connecting with our growing GTA system, residents all over the city have the opportunity to travel and rediscover downtown.
Service Begins: July 17, 11 am
Initial Hours of Operation:
· Mondays to Wednesdays – 7 a.m. to 11:30 p.m.
· Thursdays and Fridays – 7 a.m. to 12 midnight
· Saturdays – 8 a.m. to 12 midnight
· Sundays – 8 a.m. to 10 p.m.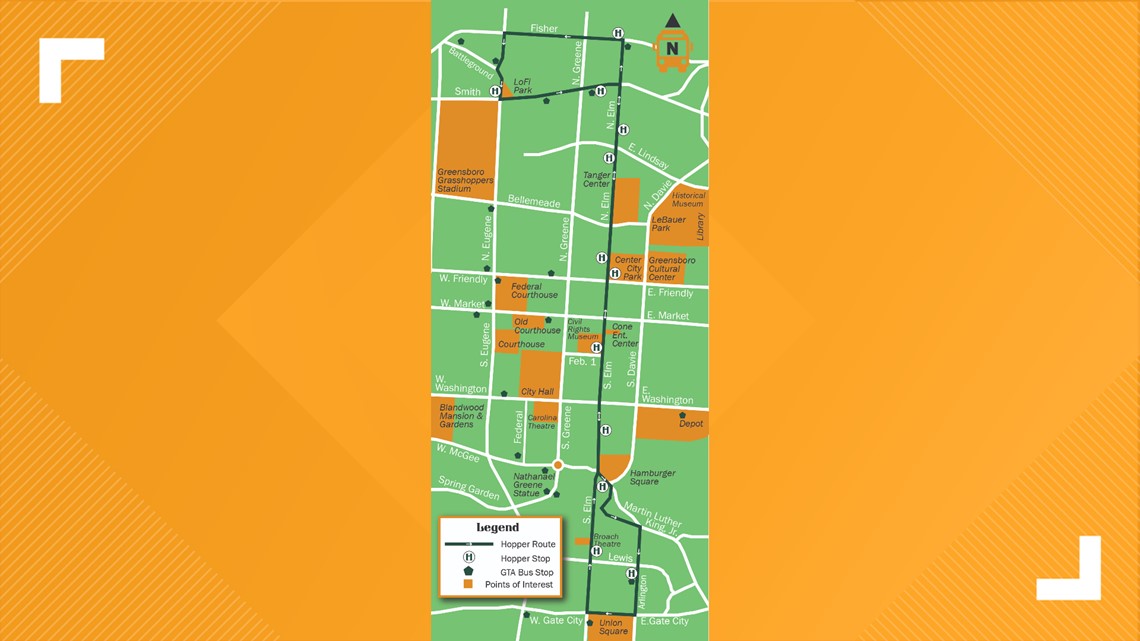 The Hopper route travels the Elm Street corridor traveling as far north as Fisher Avenue and as far south as Gate City Boulevard. Specially marked Hopper stops are where you board and leave the Hopper to partake in all that downtown has to offer.
The service may change throughout the pilot program as City transit planners study rider patterns. The pilot program seeks to improve downtown mobility and enhanced connectivity beyond the car.
The service is scheduled to run through the end of 2023.
MORE WAYS TO GET WFMY NEWS 2
ADD THE WFMY+ APP TO YOUR STREAMING DEVICE
ROKU: Add the channel from the ROKU store or by searching for WFMY.
Amazon Fire TV: Search for WFMY to find the free app to add to your account. You can also add the app directly to your Fire TV through your Amazon account.