GREENSBORO, N.C. – North Carolina is "weary but resilient," said North Carolina Governor Roy Cooper after touring damage from Michael in some of the hardest hit areas.
On Friday, Gov. Cooper toured the Piedmont areas and also, Wilkes, Watauga, and both Forsyth and Guilford counties.
Gov. Cooper said, more than 100 water rescues were performed during Michael. He also thanked emergency workers while visiting both Winston-Salem and Greensboro while surveying the damage. The meetings included both emergency management officials, first responders, and utility officials with Duke Energy Operations.
Related: LIST | City, Counties Under A State of Emergency In The Piedmont Triad After Michael
Nearly 76,000 people are still in the dark in Guilford County and more than 283,000 statewide.
State transportation officials report 301 closed roads due to fallen trees or washouts caused by Michael.
Day 2 Photos: Michael Leaves a Mess in the Triad
PHOTOS | Day 2: Michael Leaves a Mess in the Triad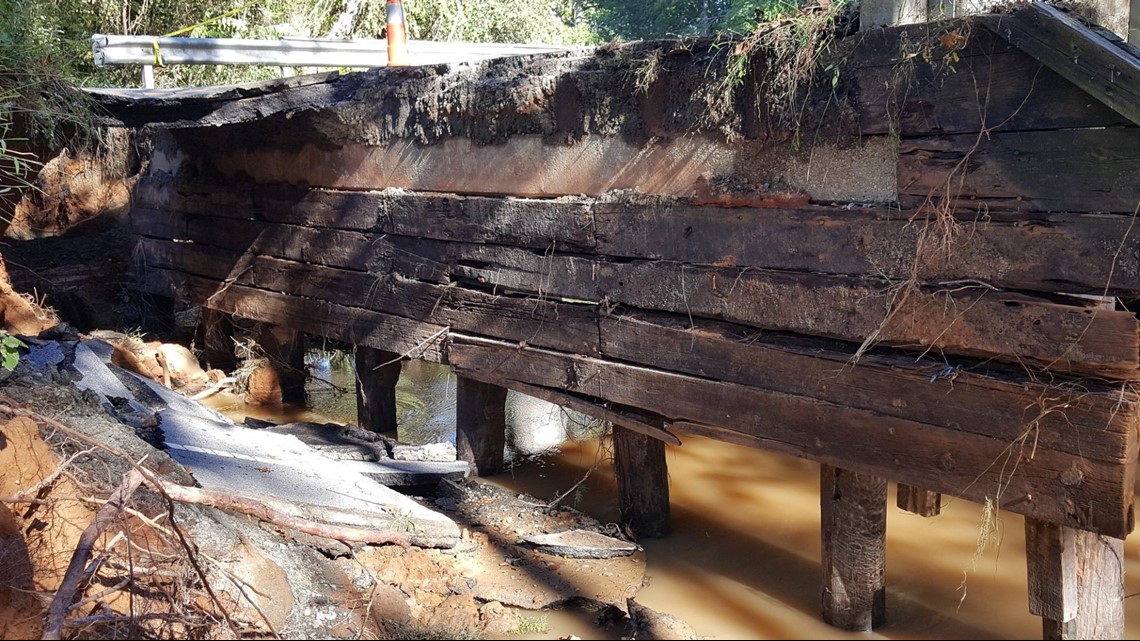 There have been three storm-related deaths in North Carolina. A man died Thursday when a tree fell on his car in Iredell County, and man and woman died after their car hit a large tree that had fallen across a road in Marion.
First responders rescued and evacuated nearly 100 people yesterday from flash floods in Guilford, Forsyth, Iredell, Henderson, Burke, McDowell, and other counties. Thirty-one school systems closed Thursday, and 30 systems delayed their openings.
STATE OF EMERGENCY
Winston-Salem is the latest city to join the list calling for a state of emergency. It now means the city will be available for federal reimbursement for storm response costs. On Thursday, the City of Greensboro declared a state of emergency. Forsyth County is also under a state of emergency along with both Guilford and Davidson counties. Governor Cooper issued a state of emergency for the state on Wednesday.
Related Stories:
List: Greensboro Roads Closed or Without Traffic Lights Due to Power Outage or Damage
Power Still out for Thousands in Greensboro, Other Parts of Triad
Guilford County Opens Disaster Shelter After Michael
Follow WFMY News 2 on Facebook and Twitter
► Make it easy to keep up to date with more stories like this. Download the WFMY News 2 App now