GREENSBORO, NC -- Dr. Alvin Blount who's known for his role in helping to integrate hospitals has died.
The Evans-Blount Community Health Center posted on their Facebook page,
"Such a sorrowful moment filled with lifelong memories for this community as we share our deepest condolences for Dr. Alvin Blount. Your hardwork and dedication will continue on as we operate as one of your MANY successes. "May the works I've done speak for me. When I'm resting in my grave, there's nothing more to be said; may the works I've done, let it speak for me".
In 1962, Blount and 10 other African-Americans sued Moses Cone Memorial and Wesley Long Hospitals in Greensboro for the right for black medical professionals to be able to care for black patients, and won.
Their landmark case paved the way for hospitals across the country to become integrated.
Dr. Blount was also the first black surgeon to practice at Cone Health.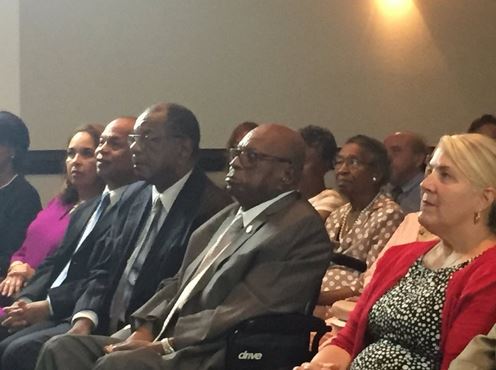 In 2016 Cone Health held a ceremony to honor Dr. Blount. The hospital also apologized for the injustices imposed on black doctors years ago.
A Highway Marker was also dedicated to honor Blount and others for their contributions on North Elm Street beside Cone Hospital in Greensboro.