GUILFORD COUNTY, N.C. — The Guilford County Board of Elections denied an election protest Tuesday, alleging election law violations and misconduct over the Guilford County School's bond vote.
The protest was filed by former Guilford County Commissioner Alan Branson and accuses GCS, the Board of Commissioners, and the Guilford County Board of Education of "a violation of election law, irregularity, or misconduct sufficient to cast doubt on the apparent results of the election."
On Tuesday, the Board of Elections voted 3-2 that it did not find probable cause to move forward to a hearing on the election protest.
"Not amazing to me that it fell exactly where I thought it would, across party lines, three to two," Branson said after the decision Tuesday. "Society is pretty well split. There is enough information in the package that was received that there is probable cause there for questioning on how (money was) spent from the Board of Education, Guilford County, and Greensboro."
According to the election protest, public funds were illegally used to campaign for the $1.7 billion Guilford County bond referendum that voters passed in May. Branson asked that the election result be overturned and a new election be ordered.
The $1.7 billion bond is part of a larger $2 billion effort to repair and replace schools across the district.
"Folks on the Board of Education and staff members need to be held accountable going forward and I think, not speaking for myself, but for my community as a taxpayer and a business owner, people are paying very very close attention to what is going on in our school system currently," Branson said.
In the election protest, Branson accuses employees of the Guilford County Government and GCS of soliciting votes in support of the bond referendum via texts, emails, voicemails, and newsletters.
"Promoting a bond referendum and sales tax increase with public funds establishes an irregularity or impropriety that occurred to such an extent that it tainted the results of the entire election and casts serious doubt on the fairness of the election," reads the Election Protest.
Board of Election officials said Branson could appeal to the North Carolina Board of Elections.
"There's always a possibility," Branson said when asked if he was going to file an appeal.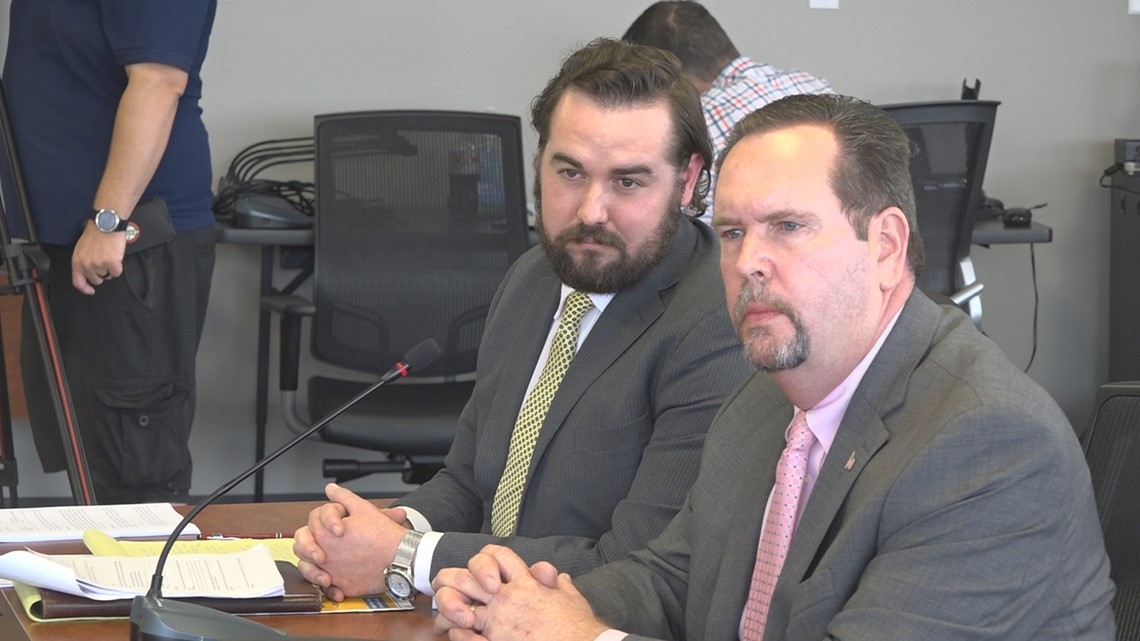 Branson, a Republican, served on the Guilford County Board of Commissioners from 2012 to 2020. He is now running for the At-Large Commissioner seat in 2022 and will face off against current Commissioner Kay Cashion, a Democrat, during the general election in July.
Before the decision Tuesday, Guilford County Schools issued the following statement to News 2:
"We are grateful for the overwhelming support for the $1.7 billion school bond—more than 60 percent of voters supported the referendum on May 17.
We have followed the appropriate, legal guidelines for sharing school bond information.
As a school district, we have a responsibility to inform and educate our parents, staff and community on issues that impact GCS' 70,000 students and our nearly 10,000 faculty and staff members."
Guilford County Commissioner chairman Skip Alston said the board attorney was handling the issue and he had no comment.