GREENSBORO, N.C.-- The city of Greensboro has launched an investigation after they say elevated levels of perfluorooctane sulfonic acid (PFOS) and related chemical perfluorooctanoic acid (PFOA) were found in samples from a city treatment plant.
The Water Resources Department received samples Monday and reports the results showed the finished water from the Mitchell Water Treatment Plant exceeded the US EPA health advisory level for these two chemicals.
The city says no drinking water regulatory limit was violated and they're working to resolve and address any concerns.
Here is a look at the affected regions: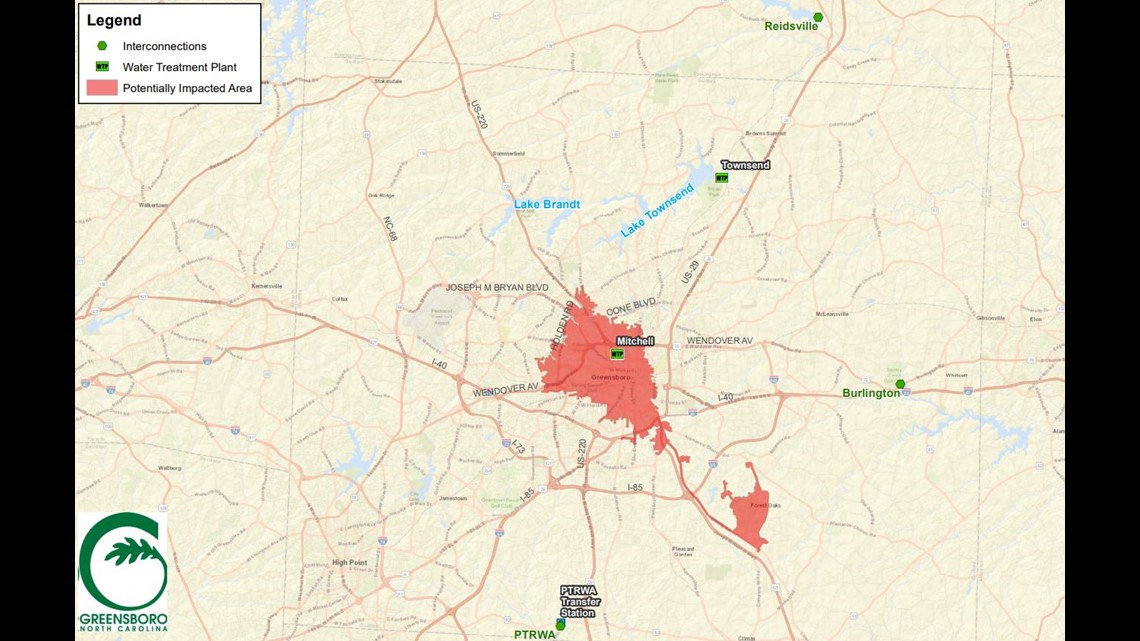 The affected areas go as far north as Pisgah Church Road, out west towards The Friendly Center, south near I-40, and east to Bennett Street.
The Forest Oaks area is also affected.
More about the PFOS and PFOA from Greensboro Water Resource Dept:
PFOS and PFOA belong to a family of manmade chemicals that were used for more than 50 years to make products that resist heat, oil, stains, grease, and water. Perfluorinated compounds like PFOS and PFOA are extremely stable and do not breakdown in the environment.
Common uses of Per- and polyfluoroalkyl substances (PFAS) include:
Nonstick cookware, stain-resistant carpets and fabrics
Coatings on some food packaging, especially microwave popcorn bags and fast food wrappers
Components of fire-fighting foam
Many industrial applications