GREENSBORO, N.C. - A long-standing Fisher Park mansion got a makeover you must see to believe.
You might remember the Julian Price home in Greensboro, built back in 1929. Last year, it was featured on an episode of 'Hoarders' on A&E. It was a disaster, with rooms piled high with junk. For decades, the woman who lived there filled the 31 rooms with clutter.
But after the bank foreclosed on the house, one couple decided they wanted to restore it to its natural beauty. It took a lot of work, from a lot of talented people.
The process took a year and a half - plus a lot of blood, sweat and tears. The new owners even had to help the previous owner move out of the house. Eric and Michael Fuko-Rizzo knew it would be difficult to restore, but it was even harder than they expected.
PHOTOS | The Julian Price House Transformation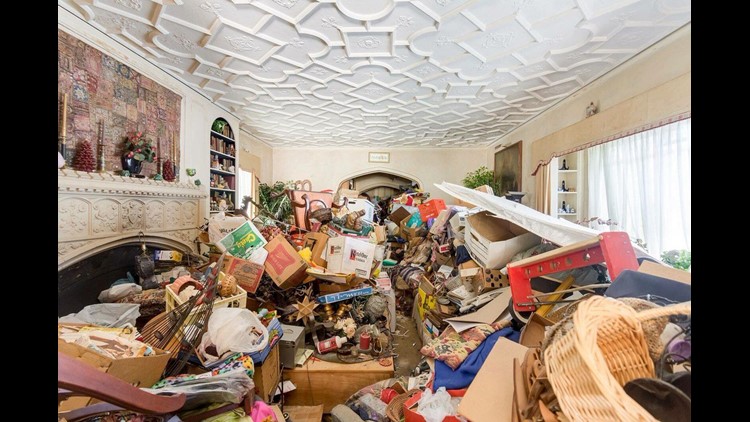 "When we first purchased the home, it was completely hoarded," said Eric Fuko-Rizzo, "The previous owner had just collected for probably the past 20 years, and it was just kind of a catastrophe. Honestly, there's been a lot of times where it has been hard and you want to give up. But to see the response from the public, it just makes you feel so excited to be bringing this back to the community."
That hard work paid off. On Thursday, they opened the home to a private party, kicking off a month-long open house. Visitors can tour most of the rooms, each decorated beautifully by a different designer. The stylish touches highlight all the work that was done here.
"You're going to be seeing a lot of history, a lot of charm, because we really have preserved everything that we could in the home," said Fuko-Rizzo, "There were a few rooms that needed to be tweaked so that they could be livable for today, but for the most part we will be preserved as much as we could."
They offer full tours every day starting this Saturday and going through the end of the month. Tickets are $35 and benefit Preservation Greensboro.