GREENSBORO, N.C. — Hops Burger Bar is hopping. Just look at the restaurants as proof. On any given day, you'll find them packed with regulars, out-of-towners and first-timers.
The menu doesn't just cater to carnivores.
"I always get the bison burger, create your own burger every time."
It's a vegetarians delight, too.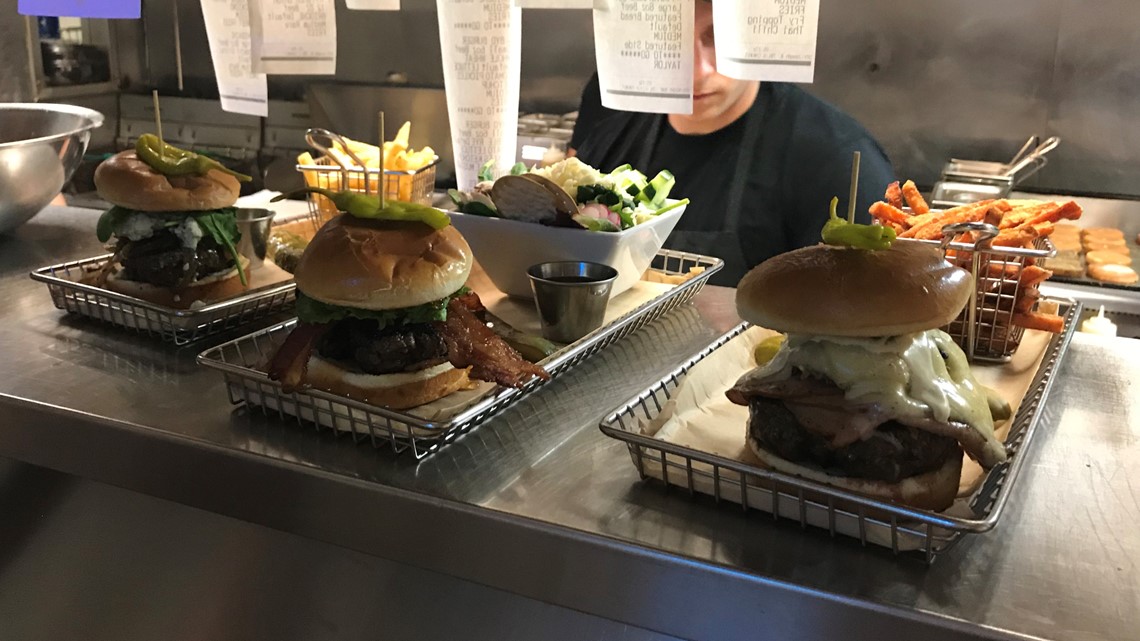 Hops Burger Bar is the brain child of David Essa and Chris Martin. They opened their first Hops in 2013 on Spring Garden Street in Greensboro. In 2015, the restaurant got national attention after it was voted America's Best Burger Restaurant by Tripadvisor.
"It blew up from there. Everybody, the news crews from Greensboro found out about it. We had the news out there, we had people calling. It truly was an award of a lifetime," said co-owner Chris Martin.

The popularity allowed them to open a second Hops in Greensboro on Lawndale Drive then a third location in Chapel Hill. A fourth location is in the works.
Hops is hopping over to Reynolda Road in Winston-Salem and will undergo half a million dollars in renovations. Originally, it was the headquarters of Quality Oil Company that first opened in the 1930's.
The co-owners have set a tentative opening date for its Winston-Salem location: May 15th, 2019. The restaurant will have the same menu and specials as the other Hops locations. It will also have ample parking.
"It's a very unique building. we're so fortunate to be in a building of that historic significance, we're just thrilled to death about it," said co-owner David Essa.

David and Chris are looking forward to the future, but they go way back in the past. The two first met at Grimsley High School in Greensboro in the late 1980's where they played on the tennis team.
Their friendship later turned into a 20-year business partnership. Their families vacation together and their kids are best friends.
The family atmosphere shines through at their restaurants.
"The environment is really great, the food is really good and it's a nice place to hang out with friends," said a customer.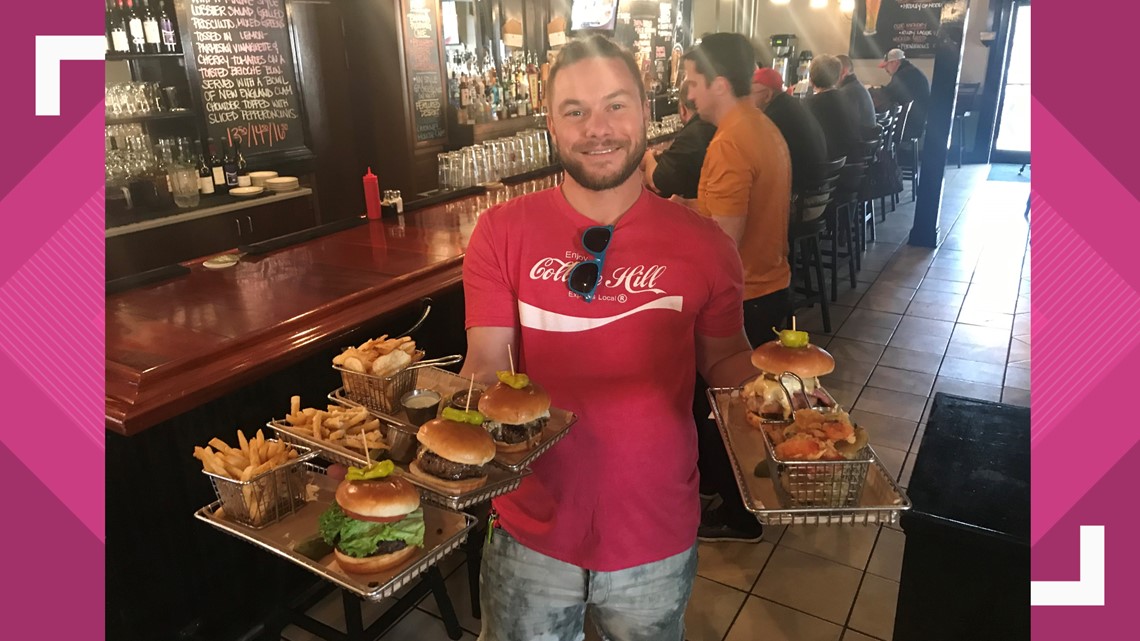 David and Chris say the recipe for success is simple.
Creative burgers, a great staff, quality ingredients and tasty recipes.
"We want them to leave with a great smile on their face saying that they had the best burger they could've possibly had."