RALEIGH (WFMY) - North Carolina Governor Roy Cooper has announced the reopening of both I-40 and I-95 following flooding from Hurricane Florence.
The state said the floodwaters that covered I-95 after Hurricane Florence receded quicker than expected, allowing DOT crews to make the necessary repairs and inspections to reopen the road. A stretch of I-95 closed in the southeastern part of the state around Lumberton after Florence made landfall on Sept. 14.
PHOTOS | Mind Blowing Look at Florence's Destruction On NC Roads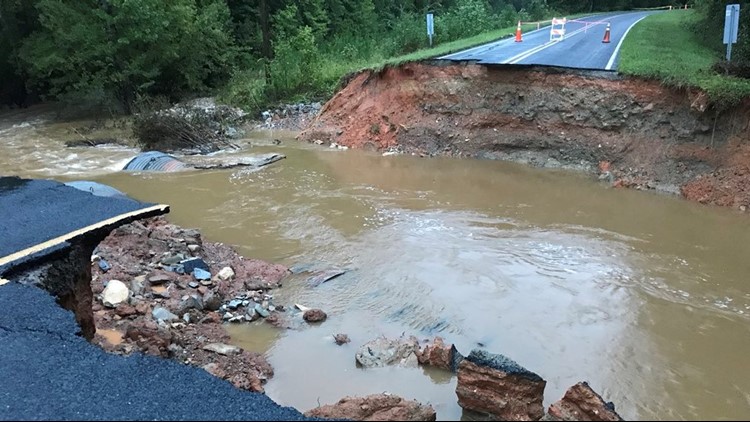 "I-95 is a major artery for North Carolina and the entire East Coast that's essential for commerce," Cooper said. "Our state DOT crews and engineers have worked around the clock to get this critical interstate open ahead of schedule and reduce traffic in areas still needed for critical life-saving missions."
As of Monday afternoon, there were still 400 road closures in North Carolina. Cooper said drivers should still be careful navigating the southeastern area of the state, where most of the closures remain. On Monday, Gov. Cooper announced the reopening of I-40. It was closed from NC 41 (Exit 385) to Wilmington.
Here's a detour in case you still want to use an alternative route as the highway could expect some backups after reopening.
The DOT has offered these three detours to Wilmington:
From the south, take U.S. 17
From the north, travel on Interstate 40 East to N.C. 24 East (exit 373), then onto U.S. 17 South
From Fayetteville, take N.C. 87 to U.S. 701 South to N.C. 211 East to U.S. 74 East
"Hundreds of roads across our state remain closed, and flooded and damaged roads remain a danger in many areas. Never drive on flooded roads or around road closure barricades," Cooper warned. "The barricades are there for a reason. The roads may be unsafe, underwater or in some areas missing."
For the latest information on road conditions, visit DriveNC.gov or dial 511.