RANDOLPH CO., N.C.-- Deputies in both Guilford and Randolph counties are looking for a man they're accusing of committing a string of violent attacks around the Triad within the past week.
The Randolph County Sheriff's Office says Jeremy Lamar Hayes attacked the couple, both in their 80's, at a home on Ingram Drive in Asheboro Wednesday. Emergency crews had to treat the couple for various injuries.
RELATED | Man Poses As Water Employee, Attacks Elderly Couple in Randolph Co.
Sunday, Randolph Co. Sheriff Robert Graves confirmed they believe Hayes attacked again. This time it was a person working at a rest stop in Seagrove. The 21-year-old was robbed and beaten so badly that he needed 35 stitches and 42 staples.
"I'm devastated that a person could be that cold and callous and have no heart," says Frances Dorman, the victim's mother.
Dorman says her son is expected to make a full recovery, but she wants to see the suspect off the street for good.
"I know in my heart he will kill because he's escalating," she says. "With each attack he's getting worse."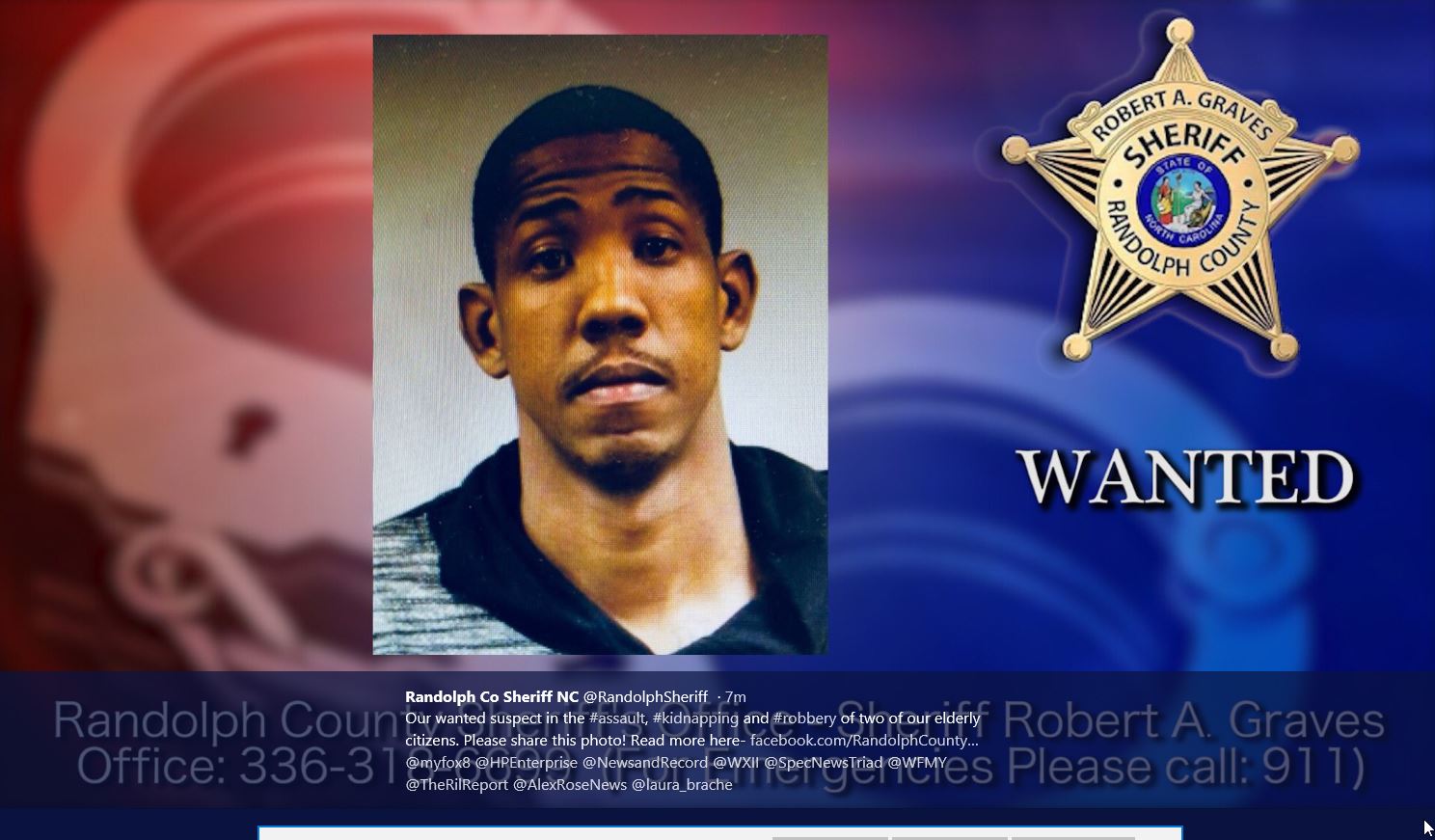 RELATED | Elderly Couple Robbed, Assaulted In Guilford Co. Home: Sheriff
WFMY News 2 found a story from September 2017 that led to Jeremy Hayes' arrest. He was accused of robbing a 72-year-old in Ramseur after asking the man for help pushing his car. The man was out taking a walk when it happened. He fired shots at Hayes and a woman he was in the car with him.
We're continuing to investigate and have calls in about why Hayes was released from jail after the incident in September.
Follow WFMY News 2 on Facebook and Twitter
► Make it easy to keep up to date with more stories like this. Download the WFMY News 2 App now