GREENSBORO, N.C. — The Greensboro Police Department gave an update Monday after a man was shot in killed and an officer was injured in the station parking lot Friday.
Greensboro Police Chief Brian James said Christopher Corey Moore, 41, walked into the parking lot in the 100 block of E. Police Plaza around 3:15 p.m. with an accelerant and set a marked patrol car on fire. Moore then grabbed an officer, identified as JM Chavez, who was entering the building and hit him several times in the face and head before grabbing him around the neck. Two other officers saw the incident and Moore was shot to death.
James said Chavez had injuries consistent with a physical assault.
"We are shaken to a certain degree," James said. "We want to make sure we do everything we can on our end to make sure every policy is followed."
Chavez has been on the force since 1999. The other officer, AL Delinger, has been an officer since 2009 and RT Brooks, since 2011.
According to court documents, this is not the first time Moore assaulted an officer. Back in 2015, police arrested Moore and charged him with assault. The Clerk of Court's office said it was also a Greensboro Police Officer.
Court records show Moore was sentenced to two years of supervised probation. The judge also ordered that Moore seek counseling or mental services, but the Clerk of Court's office could not confirm if he did or didn't do that.
Greensboro Mayor Nancy Vaughan called Friday's events frightening.
"We know that being a police officer right now is very difficult and that they are targeted," Vaughan said. "It's unfortunate that he had done this in a previous incident and got out and was able to do it again."
James said his department is looking at security measures at all its buildings to determine what works, what doesn't, and what could be done.
"We want to be safe but we don't want our buildings to look like a place that isn't welcoming," James said. "So, we certainly want to make sure that we balance that when we look at additional security measures."
The North Carolina State Bureau of Investigation is investigating the incident.
The Greensboro Police Department's Professional Standards Division is also holding an internal investigation to determine whether Greensboro Police Department policies were followed.
James said the officers involved in the incident will be placed on administrative leave.
Police temporarily closed several roads around the station as they investigated.
A WFMY News 2 viewer took this photo after the shooting as ambulances arrived on scene.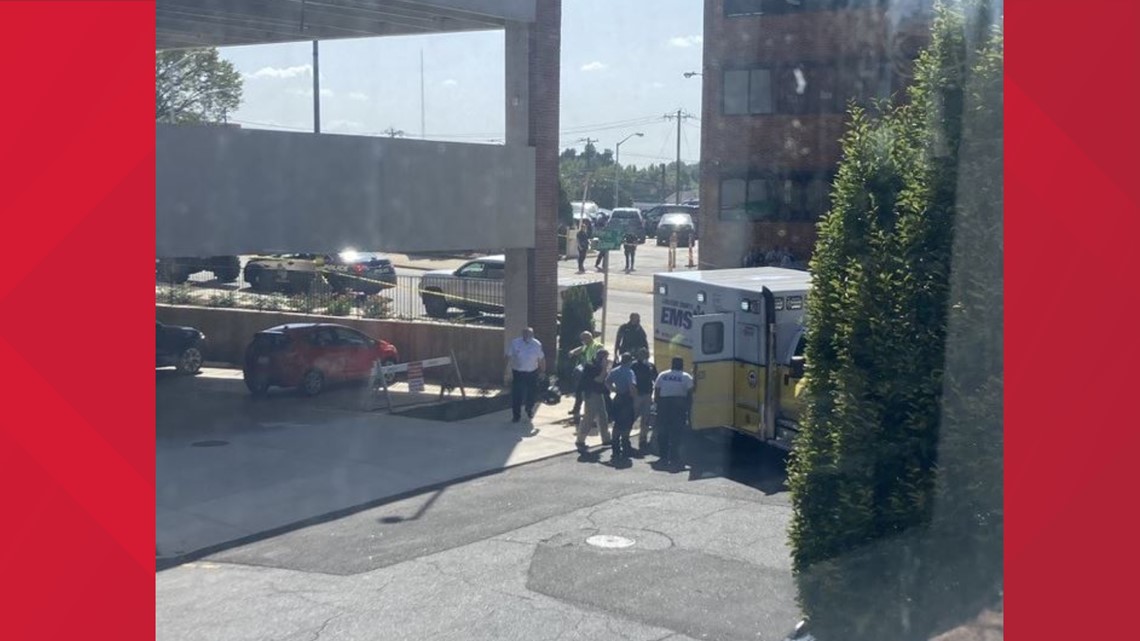 PHOTOS: Shooting reported outside Greensboro Police Department