GREENSBORO, N.C. — Multiple ceremonies and events are happening across the Piedmont Triad on Monday to honor the men and women who made the ultimate sacrifice for our freedoms. You can find a full list of events below. Text a photo of a hero you are honoring and remembering this Memorial Day to 336-379-5775.
Monday, May 31: Veterans' Memorial Wall in Wrenn-Miller Park Wreath Presentation & Flag Raising
The event is set to start at 11 a.m. at 101 Guilford Road in Jamestown.
For more information, click here.
Monday, May 31: Carolina Field of Honor Memorial Day Ceremony
After having to cancel last year's ceremony due to the pandemic, the Carolina Field of Honor's annual Memorial Day Ceremony returns Monday.
The memorial service will begin at 11 a.m. and end at 12 p.m.
Carolina Field of Honor is located within Triad Park, 9652 West Market Street, Kernersville, NC.
This year's guest speaker is retired Navy Master Chief Petty Officer and Navy SEAL, Steve Nash. Nash was a UDT (Underwater Demolitions Team) diver before moving into SEAL Team 1. Nash was awarded the Silver Star and Purple Heart for his service during his many tours of Vietnam.
Event coordinators ask you to bring your lawn chairs for seating, wear masks as you deem appropriate, and social distance.
Monday, May 31: 17th Annual High Point Memorial Day Service
Join us to remember and pay tribute to our fallen military heroes at 10 a.m. Monday.
The ceremony will be at the corner of South Main Street and High Street in High Point.
The event will feature the Randolph County Honor Guard, music, a wreath-laying, and more.
Monday, May 31: Town of Oak Ridge Memorial Day Observance
The ceremony will be at Oak Ridge Town Park, located at 6231 Lisa Drive in Oak Ridge.
It begins at 10 a.m. and will last about 30 minutes.
Local Scouts troops will provide the string ensemble, flag detail, speaker, and bugler.
Monday, May 31: Memorial Day Flag Retirement Ceremony honoring Lance Cpl. Christopher Phoenix "Jacob" Levy
The public is invited to attend a flag retirement ceremony honoring the life of Lance Cpl. Christopher Phoenix "Jacob" Levy on Monday from 3:30 p.m. to 4:00 p.m.
It will be held at the Scout Flag Retirement Center located in the Oak Ridge Town Park across from the fire station. The address is 8325 Linville Road, Oak Ridge, NC.
Lance Cpl. Levy was an infantry rifleman and machine gunner in the 1/6th Battalion regimental Combat Team 8 of the 2nd Marine division. He died in combat in December 2011 while serving in Afghanistan.
Guilford County government has partnered with the Scouts to honor this fallen hero. Jacob's mother, Amanda Ballard, will be in attendance.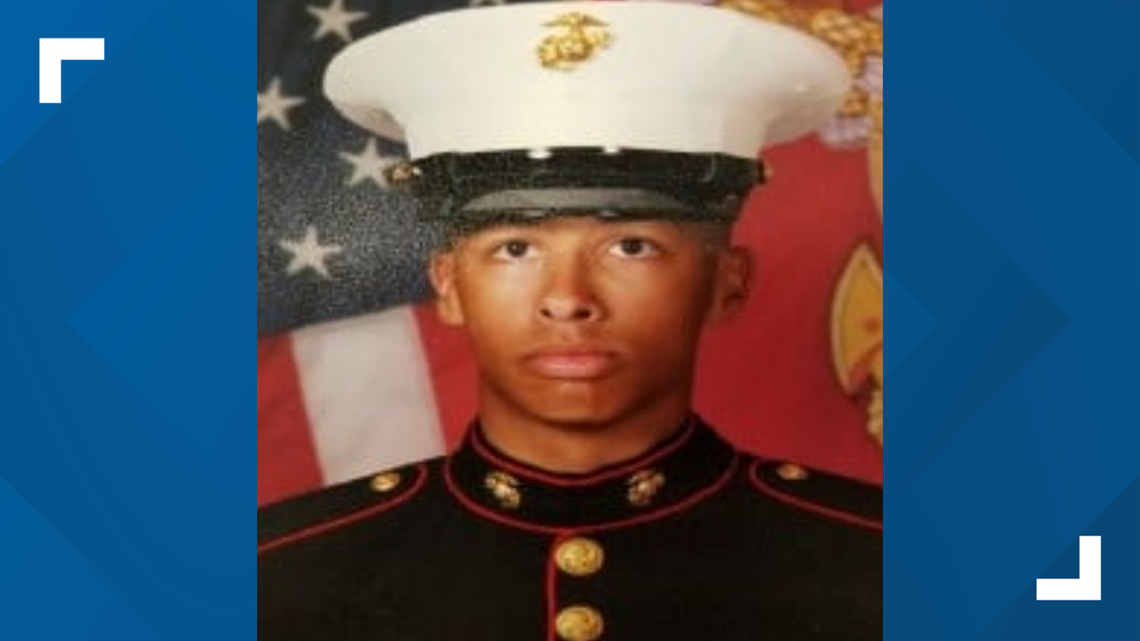 Stay connected to local, national, and breaking news: Download the WFMY News 2 app.
►Text the word APP to 336-379-5775