GREENSBORO, N.C. — March 2020. The whole world shut down, except for Meals on Wheels.

Just in Guilford County alone, Meals on Wheels provided meals for 350 people daily at the start of COVID. After COVID, that number jumped to 500 people getting meals daily.

Right now, there are about 400 people on the waiting list. The only way to meet the need is through donations and more volunteers.
"It sounds like a big commitment but we're asking people one day a month where they and a partner can go out and deliver. It takes less than two hours you'll visit 16 to 18 homes, make new friends and you will go to bed that night knowing you made a difference," said Ellen Whitlock, Director of Senior Resources of Guilford.
Senior Resources of Guilford had their annual luncheon fundraiser Friday, but the need for donations and volunteers is year-round.

It costs $2,000 a year to feed a senior every day, but your donation doesn't need to be anywhere close to that to make a difference.
"I open the mail and see checks for $4 or cash of four dollars and I see gifts of very large sizes and every gift makes a difference. Each meal is about $8 a meal, using a local caterer, so we keep that money in the community. Gifts of all sizes are valuable," said Whitlock.
Home meal delivery is the most well-known service Senior Resources of Guilford offers, but it's not the one, there are community-based meals where folks can come to the center and socialize as well as eat a nutritious meal.
There are also resources now for homebound seniors with pets.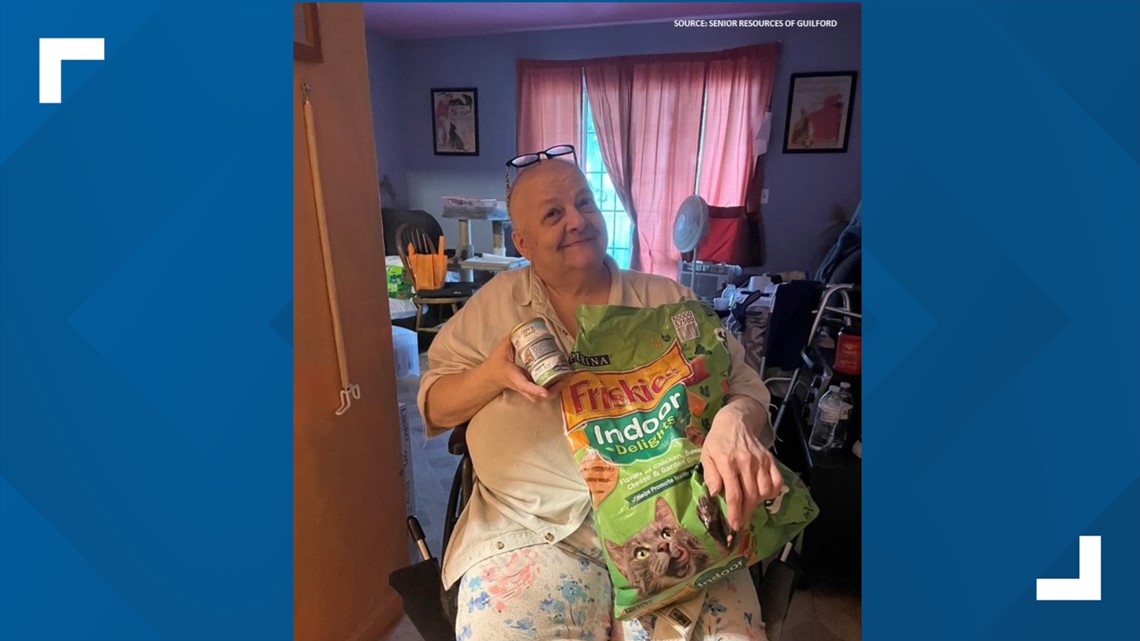 "Many of our older adults have companion pets and they have to choose between feeding the pets or themselves and we know some of our participants will share their meal with their pet at lunch. So we've been fortunate enough to raise some dollars to provide actual pet food to those who need that so people can donate to the pet food project as well and help us deliver that pet food in a quantity they can manage that way they can keep their friends at home with them," said Whitlock.
DONATE
VOLUNTEER
You can find out info on volunteering for various capacities, not just Meals on Wheels here.