RALEIGH, N.C. — State Superintendent Mark Johnson said a "major education announcement" will be made Wednesday morning in Raleigh.
Johnson is set to announce something major at 9 a.m. at the General Assembly downtown. He will be alongside several lawmakers, as well as North Carolina's "Teacher of the Year" — Lisa Godwin.
The announcement comes on the heels of Johnson's statement that he could not support educators marching for better pay and benefits because they want to do it on a school day, which could force schools to close for the second year in a row.
PHOTOS | Signs Capture the Emotions of NC Teachers' Rally in Raleigh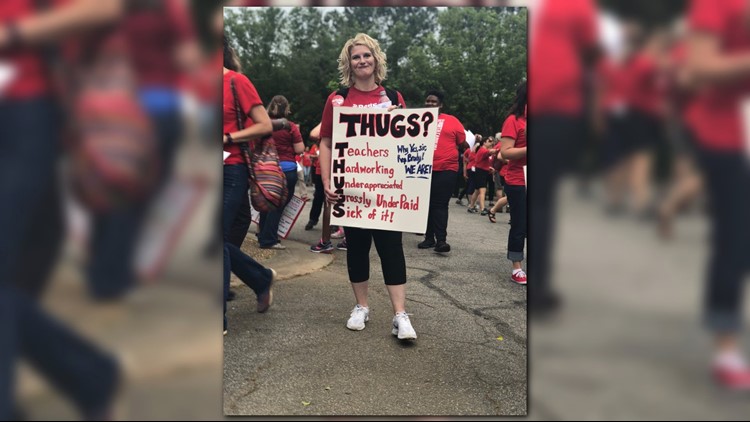 Tens of thousands of teachers and supporters marched in downtown Raleigh last May for higher pay and better benefits.
Neither Johnson nor lawmakers have hinted at what the announcement may be.
Last week, North Carolina Association of Educators confirmed to WFMY News 2 they are in the planning stages of another march in Raleigh on Wednesday, May 1.
The five things educators will be marching for are:
Hiring more school social workers, counselors, nurses, and psychologists.
Expanding Medicaid.
$15 minimum wage for all workers in schools. 5% raise for educators and retirees.
Reinstating Master's degree and advanced degree pay.
Making sure the retirement package stays the same for educators joining the field after 2021.