WINSTON-SALEM, N.C. — Dr. Jaleema Speaks is a girl's girl. As an OB-GYN, she has a passion for women, especially her patients.
"It's such an invaluable relationship to have an opportunity to speak to women and patients about some of the most private and vulnerable things that go on in their lives," Dr. Speaks said. "The fact that they trust me with that is something that I take very seriously and very deeply to heart."
Dr. Speaks wears many hats. Not only is she the market lead on Women's and Children's Services with Novant Health, but she is also the first African American female Chief of Staff for the hospital.
"We dream up and operationalize and implement the strategy to help continue to make sure we're providing excellent care to women in our community and how we can get our message and our patient care philosophy throughout the Greater Winston-Salem area."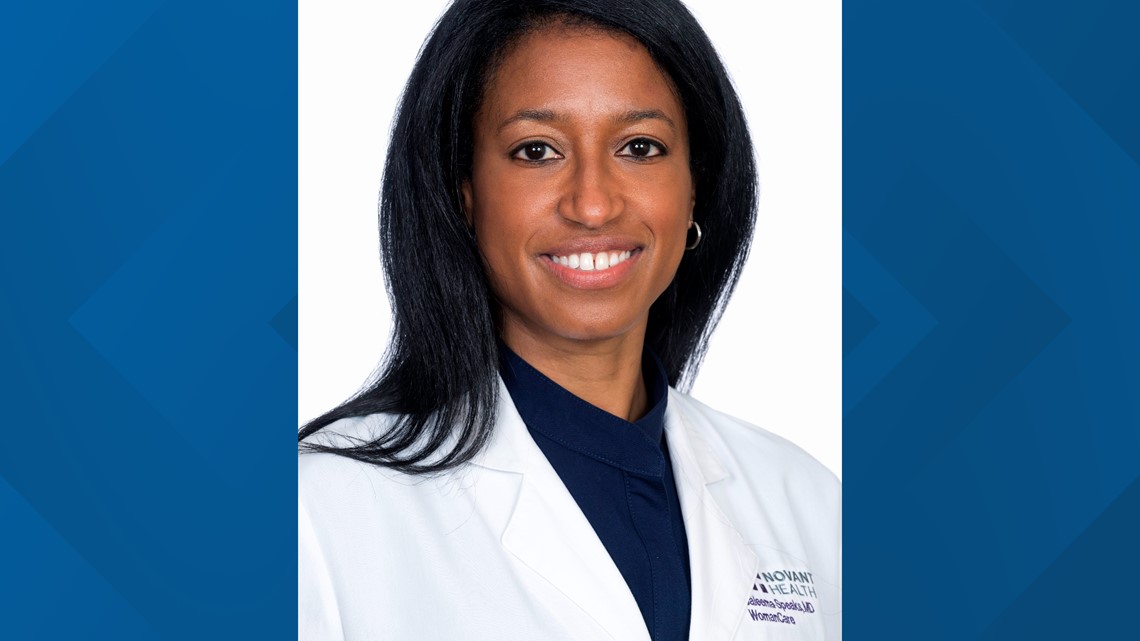 She said her desire to focus on women's care was encouraged by a family of strong women. Like her grandmother, who taught Lamaze and yoga from her screened porch, exposing Dr. Speaks to pregnant women very early on.
"I think many of us would be hard-pressed not to think of a woman who we really owe a lot of gratitude towards getting us where we are, to nurturing us to empowering us, to just rooting us on," Dr. Speaks said.
When she's not delivering babies and helping others expand their own families, she's at home caring for her husband and two kids. She hopes her story shows other young ladies that with hard work and dedication, anything is achievable.
"Women we're half of our population and we bring different skill sets and different passions to the table, that just enrich the experience for everybody," Dr. Speaks said. "So, keep going!"
Dr. Speaks shares over 10 years of experience.