WINSTON-SALEM, N.C. -- Pill bottle openers, utensils, and button hooks.
Those are some of the things Diego Herrera has created using a 3D printer.
Herrera is a graduate student in the Occupational Therapy Department at Winston-Salem State University.
He's researching the many uses of 3D printing this summer through a new transformative curriculum project at his school.
PHOTOS | WSSU Explores Many Uses of 3D Printing
PHOTOS | WSSU Explores 3D Printing in Occupational Therapy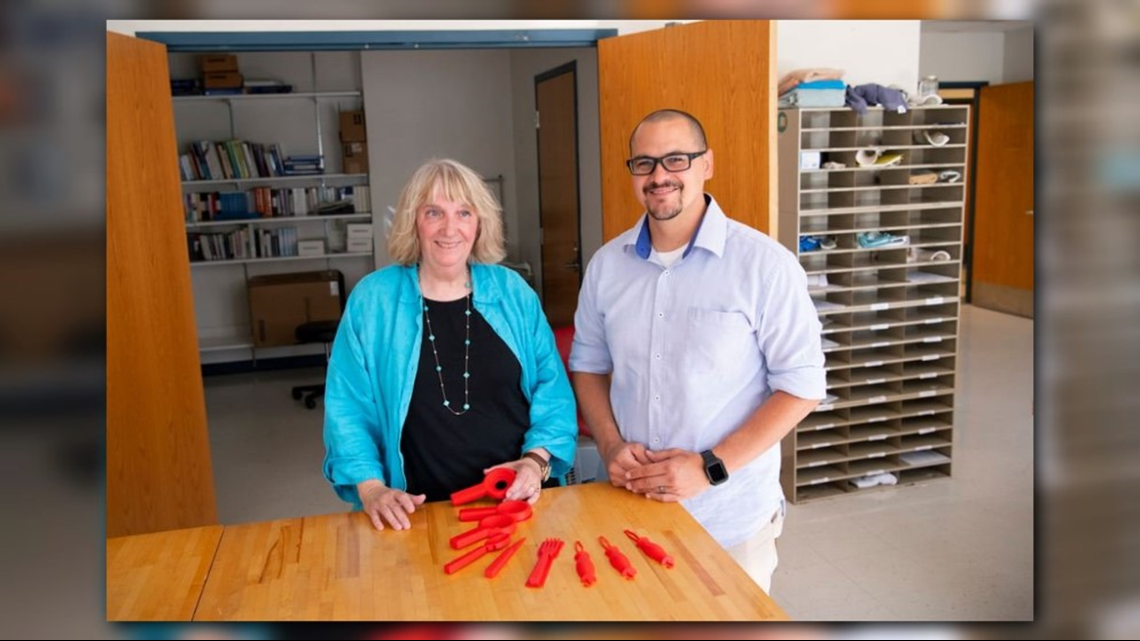 The 3D printer was recently purchased through a grant from Islamic Relief USA for the Occupational Therapy Department.
Herrera and Assistant Professor Dr. Elizabeth Fain have created small tools like forks and spoons with the printer, but they say the goal is to one day use it for a much bigger purpose.
Eventually, they will begin printing prosthetics that can be offered to uninsured patients at the Community Care Center of Forsyth County, which is the largest, free clinic in North Carolina.
"The cool thing that'll be unique about Winston Salem State is that we can actually provide the therapy for them for free to learn how to use the prosthetics," says Dr. Fain.
For now, they're creating smaller yet very useful tools for about 25 cents per print. Those tools which include utensils, button hooks, and bottle openers will be offered for free to patients within the program's clinic.
Dr. Fain says it's a great opportunity for students to practice problem solving and get creative. "They're amazed that it could create something that functional and then we start being very curious, okay what else can we do with it? How do we go to the next step?" says Dr. Fain.
WSSU offers the only master's-level occupational therapy program in the Triad.
Follow WFMY News 2 on Facebook and Twitter
► Make it easy to keep up to date with more stories like this. Download the WFMY News 2 App: Apple Users, Android Users