ASHEBORO, N.C. -- Corrections officers in Randolph County will soon wear body cameras during their shift.
Sheriff Robert Graves says County Commissioners recently approved the $74,000 purchase for 20 body cameras for the Detention Center.
Tax payers aren't footing the bill. Sheriff Graves says the cameras were bought with money seized by his deputies during drug busts. The money was then allocated to the sheriff's department by the U.S. Department of Justice.
PHOTOS | Body Cameras For Randolph County Detention Officers
PHOTOS | Body Cameras For Randolph Co. Detention Officers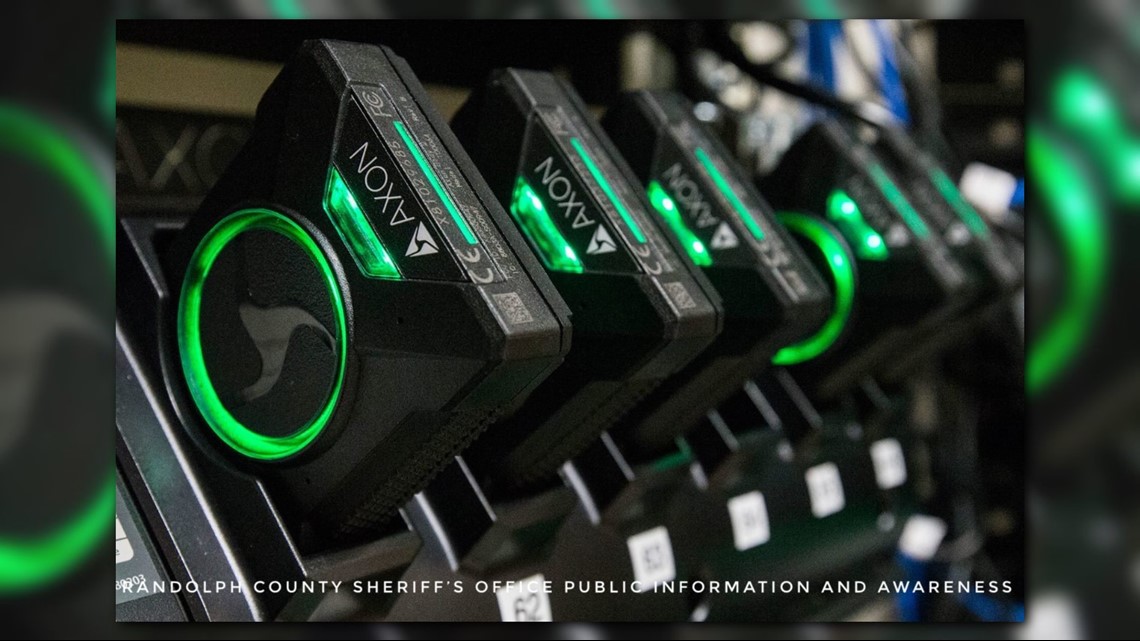 The cost covers three years of service, technical support, and data storage with Axon Enterprise, Inc., the maker of the cameras.
Graves says detention officers wore the cameras as part of a two-month trial. He says many of the officers noted improved behavior from inmates because of the cameras.
Graves says these cameras will help improve safety for both detention officers and inmates; they can be used as a tool to see what happened during an exchange; and they can verify any allegations inmates make and whether an officer handled a situation the right way.
The cameras can begin recording video 30 seconds before an officer pushes the button. Graves says the cameras are constantly getting a video feed, but they don't save the recordings until they're turned on. The previous 30 seconds of video feed are then automatically saved with the video, allowing investigators to see more video of what led up to an event.
Graves says the cameras should arrive by next month and detention officers will begin wearing them.
Follow WFMY News 2 on Facebook and Twitter
► Make it easy to keep up to date with more stories like this. Download the WFMY News 2 App: Apple Users, Android Users