GREENSBORO, N.C. (WFMY) – Flash flooding caused problems in Guilford County overnight bringing downed trees and road closures.
The Greensboro Police Department reported the westbound lanes of Cone Boulevard were closed between Summit Avenue and Orange Street due to flooding. That road re-opened around 4:30 a.m. Tuesday.
Related: Tracking Heavy Rain, Flooding Across The Piedmont Triad
North Eugene Street was also closed in Greensboro between Florence and Victoria Street due to a downed tree and lines. Duke Energy and city workers cleared that road as well.
Heavy Rain Causes Flooding, Fallen Trees In Greensboro
Heavy Rain Causes Flooding, Fallen Trees In Greensboro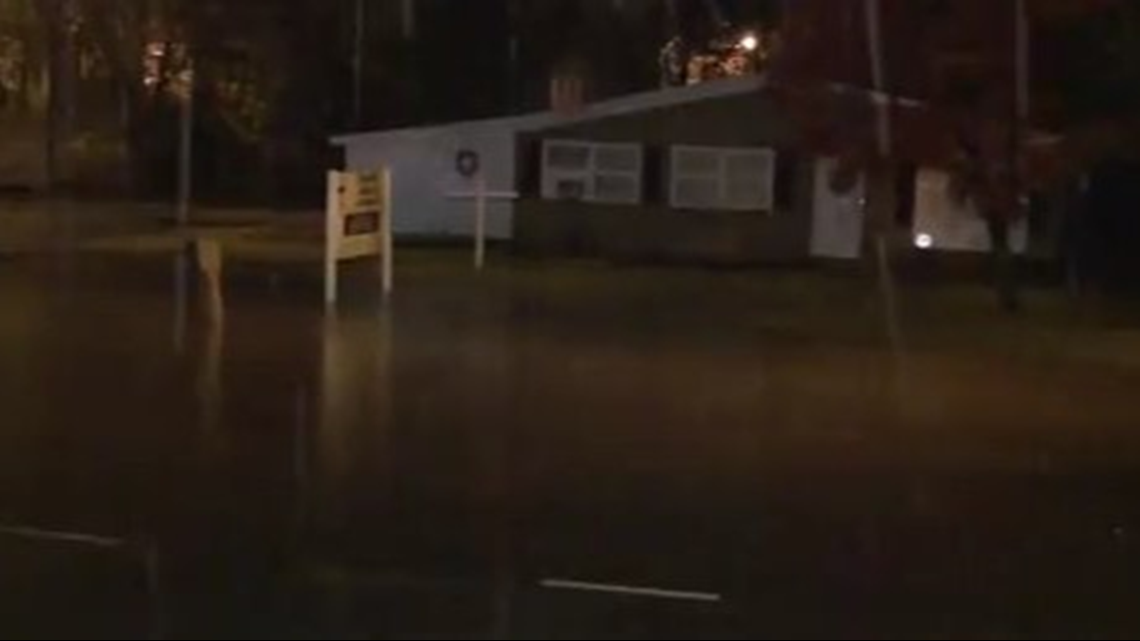 A large tree fell across Westridge Road in Greensboro blocking traffic between Battleground Avenue and Whitehurst. Our crews were there as city workers cleared the tree. Westridge Road reopened late Monday night.
Greensboro currently has 2.05 inches of rainfall as it's turning out to be one of the wettest years on record. Rain will continue on and off on Tuesday.
In Winston-Salem, a tree fell in the 600 Block of West End Blvd. near Hanes Park closing parts of the road. At last check, police officers said the road was still closed.
In Alamance County, the Haw River was nearing major flood stage Tuesday morning.
In Rockingham County, US-220 Business was impassable in both directions near Mayo Mountain Road Tuesday morning. The NC DOT says traffic is expected to be impacted until 8 a.m.
In McLeansville, Brooks Bridge Road was closed because of flooding.
In Chapel Hill, the left two lanes of I-40 are closed near exit 274 (NC-751) because of standing water. The lanes are expected to reopen at 10 a.m. Durham and Person counties delayed school by two hours.
Follow WFMY News 2 on Facebook and Twitter
► Make it easy to keep up to date with more stories like this. Download the WFMY News 2 App: Apple Users, Android Users