WINSTON-SALEM, NC – The year is 1926. In the city of Winston-Salem, people depend on electric streetcars to get back and forth to work. But, the street cars run in white neighborhoods only; meaning African-Americans walk to those neighborhoods to get a ride to work. The walk could span miles and take hours.
So, Jim Crow laws forced the formation of jitneys or small trucks with chassis and a stage coach.
27 jitneys operated in the city, but the vehicles were dangerous to operate and more people depended on the transportation; making scheduling rides a mess.
Mayor Thomas Barber tells jitney operators to work together or stop operating.
13 jitney operations pledged their life-savings, purchasing shares of stock for $100,000; forming Safe Bus Co, Inc. on May 26, 1926.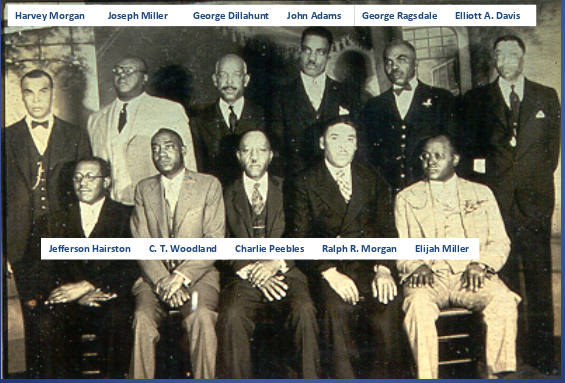 The company grew large and fast and was at one point named the largest black owned transportation company in the world. In 1955, Safe Bus grossed $425,000. At it's prime, the company carried 12,000 fares a day, grossed $10,000 a week and had 75 employees.
Priscilla Estelle Stephens was one of those employees. At 20 years old in 1966, she became the first female driver for Safe Bus.
"I came down one particular day. I didn't come down to drive a bus but someone said 'Why don't you put in an application to drive a bus?' I said, 'They're not going let me drive a bus,'" Stephens recalled.
But, by the end of the day, she was officially hired and started driving two days later.
"I said 'Boy, I never got a job this quick,'" Stephens laughed.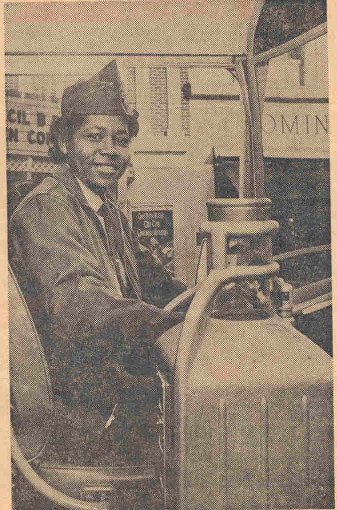 Six months after she was hired, James Conner joined Safe Bus. The Army Veteran spent 10 years in the military and returned from the Vietnam War, driving tanks and jeeps. So, he said it wasn't hard for him to train and start driving routes.
But, he laughed, many passengers called him at first. Conner liked to stick to a tight schedule and demanded people have their money ready when he picked them up.
"They even called me Mr. On Time," laughed Conner.
Conner and Stephens sat across from each other in the Safe Bus Conference Room inside the Winston-Salem Transit Authority headquarters, 44 years after the buses stopped operating. The two reminisced about their time with the company. Both drove for Safe Bus until 1972, when it was sold to the city.
"It was the first black owned bus company," remembered Stephens. "When I was riding the bus it was about 25 cents."
Fares started at five cents in the early operating days and grew as the company expanded. The number of buses expanded as well, from 35 to 42. Safe Bus operated in 20 percent of the city.
"At that time, you stayed in your community," said Stephens.
A year after Conner and Stephens started working for Safe Bus, members of rival white bus companies went on strike.
Stephens explained black bus drivers made more in the late 60s, around $1.60 to $2.50 an hour.
"That was more than school teachers were making then."
By 1968, Safe Bus provided transportation to all city residents. The company took on more routes, but finding drivers proved difficult.
Conner said, "At one point we were short drivers and I would drive for 18 hours and I told them to hire more people cause I was getting tired."
Despite more routes, after integration, Safe Bus started to lose money. Old attitudes about segregation made it difficult to make a profit, and the company lost 60 percent of riders, according to the Winston-Salem Transit Authority.
"When the whites started riding Safe Bus, they thought they had to go to the back," said Stephens.
The integration of Winston-Salem and Forsyth County schools caused problems as well when students started riding yellow buses.
As more people bought cars, routes were cut and Safe Bus stockholders started receiving less money, Conner explained. Stockholders voted to sell the company to the city in 1972. The Winston-Salem Transit Authority became responsible for all public transportation.
Stephens would go on to drive for Greyhound, until she retired, accident free in 2012. Conner stayed on with the city, driving until he retired 37 years later.
Even though the two enjoyed long careers in public transportation, they said they'll never forget those first few years with Safe Bus.
"Got to the point where I was on the regular route and I knew the people and they knew me. It was like a family affair," said Stephens.
One Safe Bus is still parked at the WSTA, alongside other, newer buses. A WSTA administration building was named after Hampton Haith, the last General Manger of Safe Bus, and the man responsible for facilitating the company's transition to the city.