GREENSBORO, N.C. -- The man who police say was hit by a drunk driver Wednesday night is recovering in the hospital, but his family says there's a long road ahead.
"I was just elated to see him again," explains Tara Anderson. "Just relieved."
Related: Woman Charged With DWI In Greensboro Waffle House Crash
Tara says her husband Derrick Anderson was walking to get some dinner when the crash happened.
Police say a woman driving a SUV struck him before barreling into the side of a Waffle House on Big Tree Way. The driver, Kaitlyn Kennedy of Belews Creek, is charged with DWI, Careless and Reckless Driving and Driving with a Revoked License.
"He's trying to recover," Tara explained over the phone. "He has a lot of trauma to his body."
She says he got out of his first surgery Thursday afternoon, but doctors tell her there are many more ahead. She says they've told her he's expected to make a full recovery but it could take six months or more.
"We're just asking for prayers and for people to stop drinking and driving."
Tara says Derrick doesn't remember getting hit by the SUV. She and Derrick actually live in Greenwood, South Carolina with their four children. He was in Greensboro for work with Norfolk Southern Railroad. She says they'll stay in North Carolina for surgeries, but will head back home for rehab.
PHOTOS| SUV Crashes Into Waffle House In Greensboro
PHOTOS| SUV Crashes Into Waffle House In Greensboro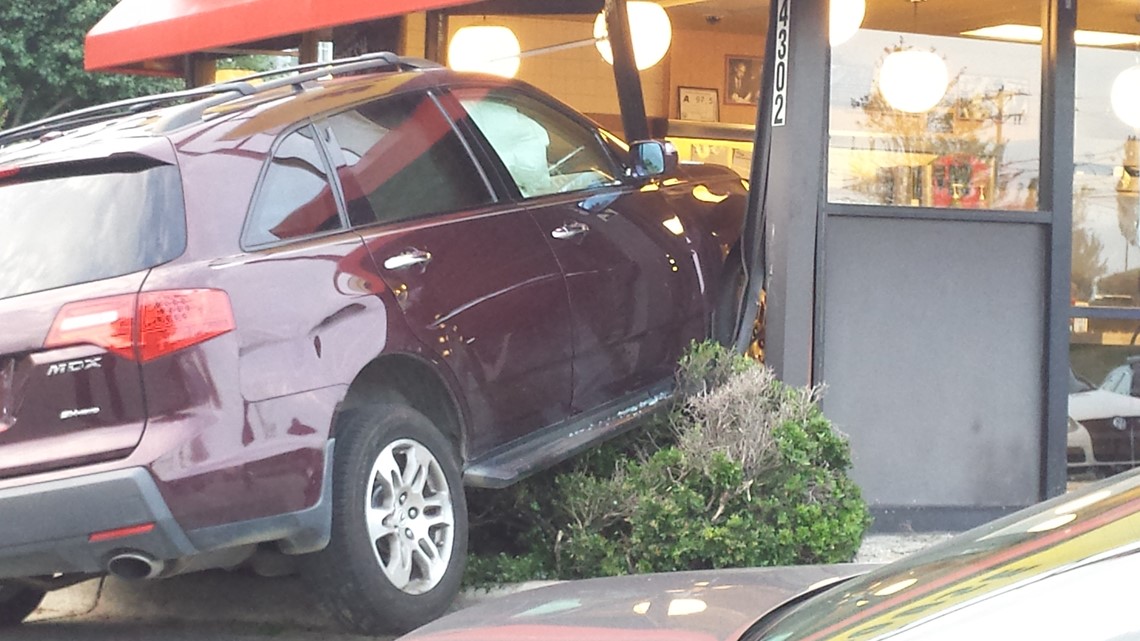 Follow WFMY News 2 on Facebook and Twitter
► Make it easy to keep up to date with more stories like this. Download the WFMY News 2 App: Apple Users, Android Users