BURLINGTON, N.C. – There's no doubt that barbershops are the ultimate "bro territory," but Panamanian barber Victor Ibarra is taking that to a whole other level.
Located on 3324 S. Church St in Burlington, his Blast Barber Studio/Barbería has become a popular spot for locals to get their haircuts and shaves… And brews.
The barber shop serves a number of coffee drinks by Irazú Coffee, the popular coffeeshop on Elon University's campus, and has seven local craft breweries on tap, plus domestic bottles.
"This week I'm carrying a pale ale from Sierra Nevada, next week I'm gonna, you know, change it to something locally in North Carolina," said Ibarra, who worked as a bartender for five years before earning his barber's licensure in Greensboro.
And, of course, big-screen TVs showing your favorite sports teams.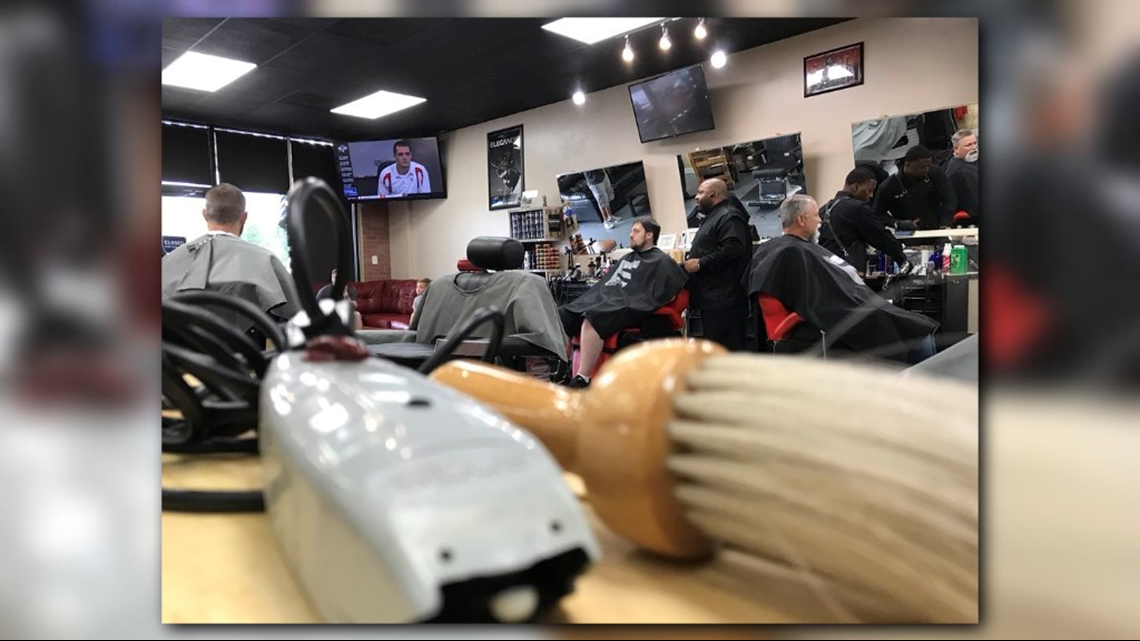 But don't get it wrong: the craft beer and sports aren't meant to scare away families. Ibarra actually hopes it creates a healthy, family-friendly environment.
"The environment I wanna have in the barbershop is more family oriented, I wanna be able to bring kids here, especially single moms to feel comfortable coming to a barbershop, that is something that is really hard," Ibarra said.
According to the barber shop's website, Blast Baber Studio first opened in 2015 at a smaller location, then and opened at its current location in Correct Time Plaza last November.
Ibarra says the first location "was so small, and so crowded in there, I felt the need to come up with something that would make a customer wait for a long period of time and make them feel comfortable and I decided to come up with the beer, craft beer and the coffeeshop all together."
You can check out these unique styles on Ibarra's popular Instagram account @vitoerique and on the shop's Facebook page.
Blast Barber Studio/Barbería is open Tuesday through Thursday from 9 am to 6 pm, Friday from 9 am to 8 pm, Saturday from 9 am to 5 pm and Sunday through Monday are by appointment only.