GREENSBORO, N.C. — Our ice storm is mainly over, with some lingering clouds and drizzle for tonight and parts of Monday. The one thing still to watch for will be if any patchy black ice develops on bridges and overpasses Monday AM. Sun returns by Tuesday.
DOWNLOAD NOW: WFMY News 2 App: Apple Users, Android Users
WATCH what happens when an ice covered tree connected with a power line in Winston-Salem.
Thanks for sharing your photos of icy covered trees, downed trees and power lines in your area.
PHOTOS | Ice, Sleet, Freezing Rain Cover Trees, Power Lines Across the Triad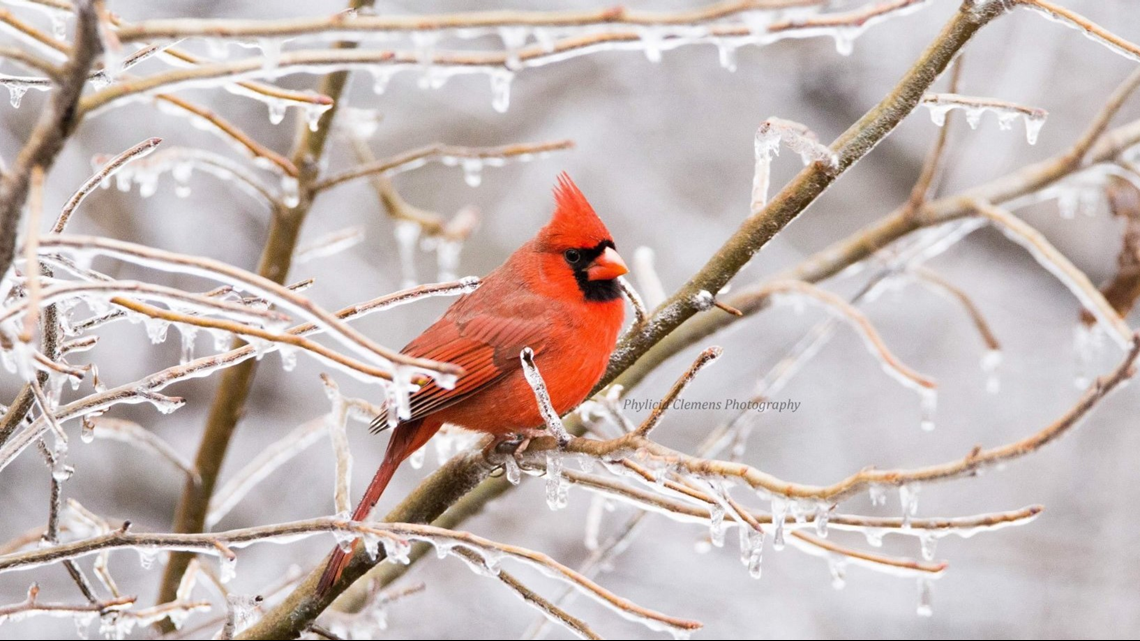 Freezing rain hit parts of the Piedmont hard on Sunday. Most of the heaviest ice fell along and north of I-40. In many areas, there was between a tenth and a quarter of an inch of ice. More than a quarter inch fell in some areas, especially closer to the Virginia border. Power outages were widespread. Here are some ice totals reported to us:
WFMY News 2
Conditions tonight will be something to watch for. Temperatures will begin to drop to around freezing, and just below freezing overnight. Lows will range from 28-31, and could allow for some patchy black ice on some bridges and overpasses. Also, some occasional drizzle is possible, which could keep an icy glaze on some of the trees. Use caution if traveling overnight and into Monday morning.
WFMY News 2
Most of the day Monday will be cloudy, with some drizzle or even a flurry possible at times. Highs will be in the upper 30s to near 40 during the day.
WFMY News 2