SUMMERFIELD, N.C. — It was a spectacular homecoming for a Triad fifth grader who's been through a lot.
Allie Zuppo was diagnosed with leukemia last summer.
She's been away from her Summerfield home for 7 months, undergoing treatments.
Meredith Zuppo says her daughter began to think she'd been forgotten.
"At 10 it's hard to process that. So for her to see today actually the opposite has happened, nobody has forgotten about her. it brought tears of joy to my eyes," Zuppo said.
RELATED: Welcome Home! 15-Year-Old Johnny Van Kemp Returns Home After Beating Cancer Three Times
Sign after sign, and hug after hug Allie realized that was not the case.
Friends of Allie say they are overjoyed to see her home.
"I felt like there was this weight off my shoulder that was lifted knowing that she was all right," Sarah Bissell said.
"I was really just ecstatic that I was able to see her out of the hospital,"Ashlyn Burcham said.
Doctors say Allie beat the odds. She was sedated for almost 100 days and woke up with no cognitive impairments showing just how strong she really is.
"She truly is a miracle and she is an inspiration to us all," Zuppo said.
Meredith Zuppo says Allie is in remission, but will still undergo therapy.
PHOTOS: Triad 5th Grader Welcomed Home After Beating Cancer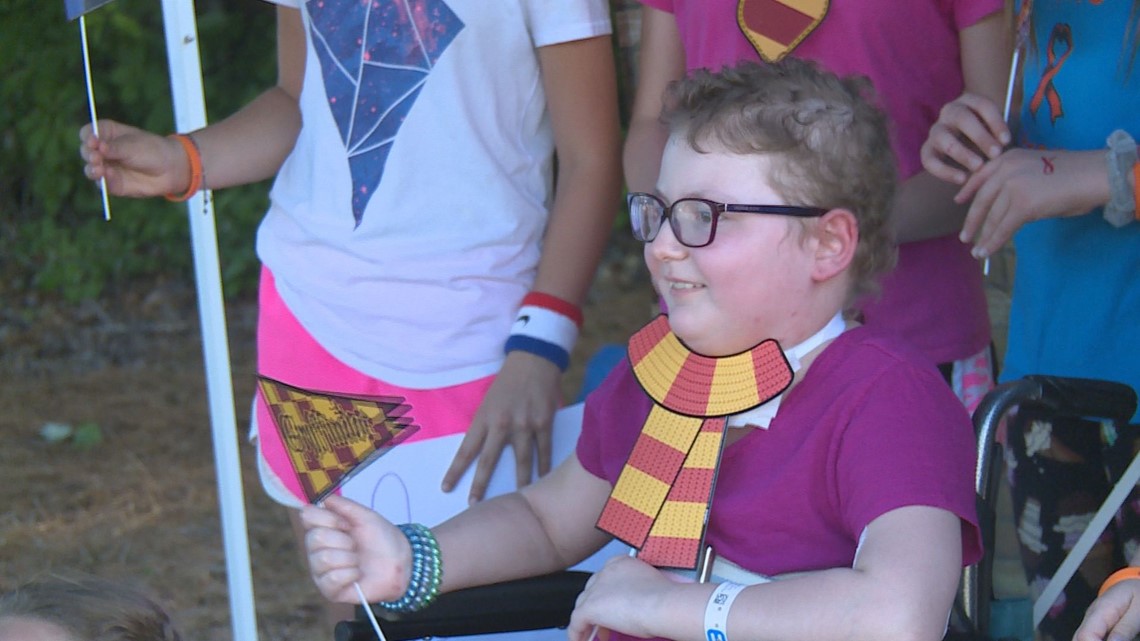 Allie had to relearn how to walk. She can take a few steps using a walker.
Her mother says the family of five is looking forward to figuring out their new normal.
And although Allie's been out of school this entire year, she's caught up on her work and will start the 6th grade in the fall.
OTHER RELATED STORIES
RELATED: Special graduation held for teen diagnosed with cancer
RELATED: 'I think he's a miracle' | 9-year-old has fought through heart transplant, cancer, kidney failure
RELATED: Dressed in her Star Wars best, this 4-year-old Stormtrooper rang the 'cancer bell'
RELATED: High Point 911 Dispatchers Rally Behind Fellow Colleague Diagnosed With Breast Cancer
RELATED: Wish Granted | 10-Year-Old Boy Goes to Church One Last Time