YADKIN COUNTY, N.C. — A tractor-trailer driver was charged after hitting a fire truck Monday in Yadkin County.
Arlington Fire and Rescue was helping to direct traffic while other fire crews were responding to a separate vehicle crash on I-77. During that time, the tractor-trailer hit the fire truck from behind. The engineer in the fire truck was treated and released from the hospital with minor injuries. The driver of the tractor-trailer, Raymond Lucien refused medical treatment, according to the department.
The fire truck could be a total loss but they're waiting on the insurance company to make a determination. The loss of the truck also means the small department will rely more on mutual aid from other departments to bring water to rural fires since that's what the truck was used for in fighting fires. It could cost over half a million dollars to replace the fire truck.
The North Carolina Highway Patrol said Lucien was charged with failure to reduce speed.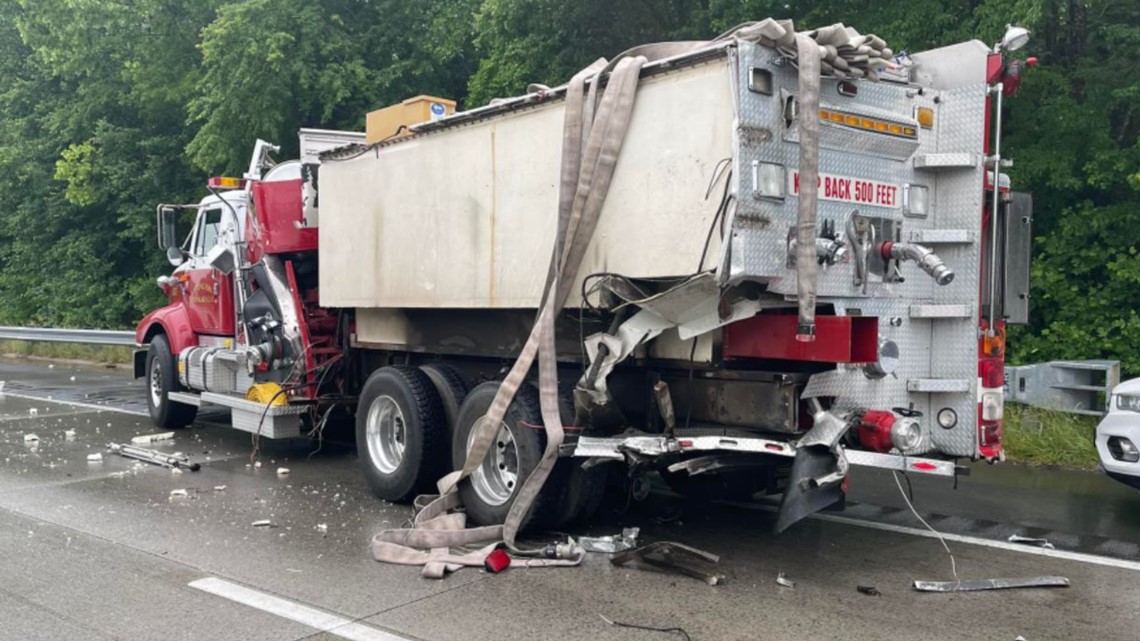 OTHER TRENDING STORIES