STOKES COUNTY, N.C. - Weddings are filled with love and joy. Happy couples are surrounded by friends and family on one of the biggest days of their lives. But, usually it takes months of planning for the big day.
Now imagine you have only two days to prepare, get a marriage certificate and buy a dress! A Thomasville couple jumped at the opportunity after another couple canceled and auctioned off their wedding.
Overlooking Belews Lake in Stokes County sits Bella Collina, a mansion on a hill - a place to celebrate the unity of two people.
For engaged high school sweethearts Nicole Atkinson and Wesley Bodenheimer, the wedding venue was a little too pricey.
"It was a little bit out of budget, but it's a beautiful venue," said Atkinson, "It's gorgeous. Anyone would want their wedding there -- their dream wedding there."
But things quickly changed.
UPDATE: The high school sweethearts were married after just days of planning the wedding of a lifetime!
PHOTOS | Triad Couple Gets Dream Wedding After Canceled Wedding Auctioned
PHOTOS | Triad Couple Gets Dream Wedding After Canceled Wedding Auctioned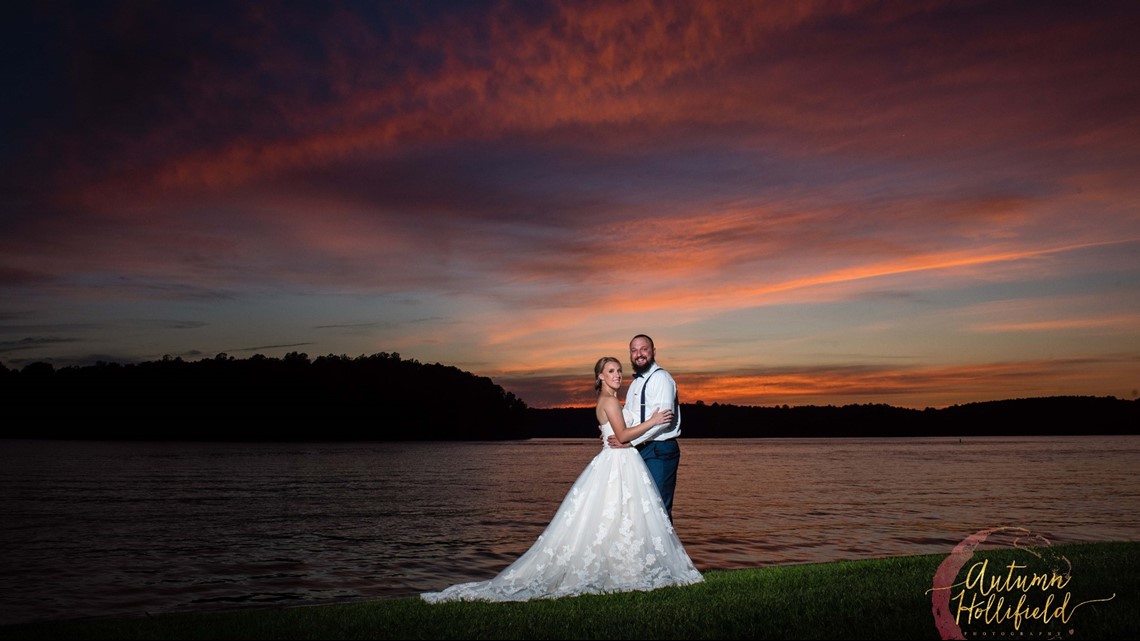 "Usually when people cancel – it's six months out, eight months out, whatever the case may be," said Bella Collina owner Joe Destafino, "I've never had one this close to the wedding day."
Destafino said another couple called it quits, just days before their wedding. To get back some of the money they'd already spent, he says they decided to auction it off at a reduced price on Facebook.
"At the time I thought it was a crazy idea, I mean, we were three days out from the wedding day. What would happen? But, social media is powerful," he said.
Atkinson and Bodenheimer saw the post, and the wheels started turning.
"It was more my idea, to go ahead and do it," said Bodenheimer, "She was like - oh it's too soon."
"We saw it, we were sitting at dinner and he was like, we have to message him," said Atkinson, "And so we did, and we immediately got a response. We were the first people to inquire about it."
For this spot, and at half the price? With the DJ and caterer already set? Plus, flowers and colors picked out? They say it's worth it.
"It's even more exciting that we have two days to get everything done, but, two days of stress and that's it," said Atkinson.
The couple was set to be married in November, but now, this Saturday, they'll be pronounced husband and wife, surrounded by family, and friends.
Right couple. Right place. An unusual set of circumstances.
"I am more than excited that she's going to be my wife. I'll be honest with you I'm so in love with that woman it's not even funny," said Bodenheimer.
Most of guests live in the area, so the last-minute wedding won't be a big inconvenience. As for the wedding dress, Nicole found one! Friday's plan: picking up the marriage license.
Follow WFMY News 2 on Facebook and Twitter
► Make it easy to keep up to date with more stories like this. Download the WFMY News 2 App now