North Carolina State Trooper Daniel Harrell received a hero's welcome home on Wednesday, just days after he was shot in the line of duty.
Trooper Harrell was shot in the face and neck during a traffic stop on Monday in Wilson County. The alleged gunman was arrested.
Trooper Harrell got to go home from the hospital on Wednesday, where several of his fellow officers were waiting to greet him. The Highway Patrol posted photos of the reunion on the department's Facebook page.
PHOTOS: Highway Patrol Welcomes Home Trooper Harrell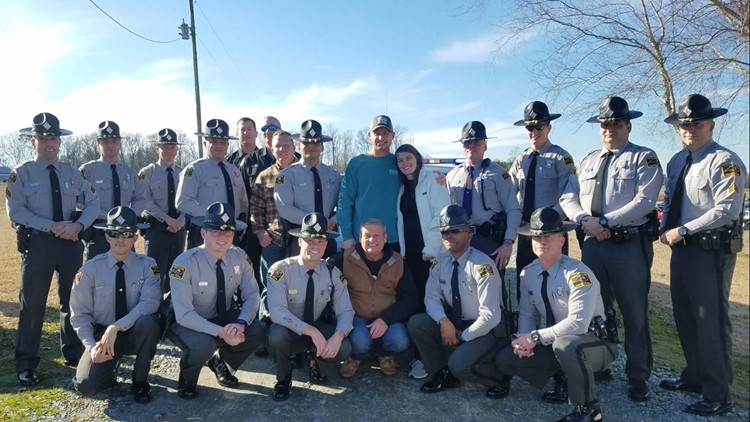 It was hugs and smiles all around as state troopers welcomed home their brother.
The Highway Patrol noted that Trooper Harrell's homecoming "is one of several examples that the State Highway Patrol family is strong as ever."