GREENSBORO, N.C. — Hurricane season is staying busy, and it's right on schedule for early September. This time of year is typically the peak of hurricane activity and we have a new storm to track. The WFMY News 2 Weather team is on top of it for you.
Tropical Storm Lee formed in the central Atlantic Ocean Tuesday afternoon and climbed to hurricane strength Wednesday evening. The storm sits about 400 miles from the Leeward Islands. It is moving to the northwest on a path that is likely to take it just north of the Lesser Antilles. Islands such as Puerto Rico should pay attention over the next few days for any adjustments to the forecast.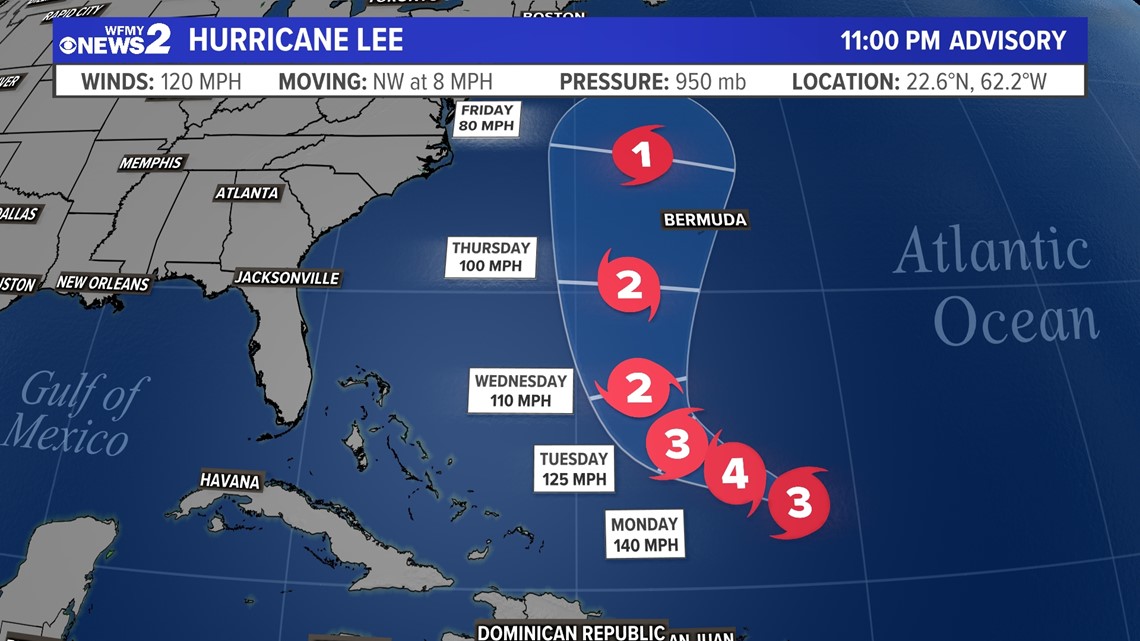 There are a few things we are confident about with Lee so far:
It will move northwest through this weekend
It will regain strength in the next few days
A turn to the north is likely next week
The details with its north turn get more murky. The storm is likely to continue to move northwest, inching closer toward Bermuda and the United States. The big question is, whereand when does the storm make a north turn?
As it curves north the question becomes, how does it curve and does it miss all land or hit anybody in the process? We don't know the answer to that yet.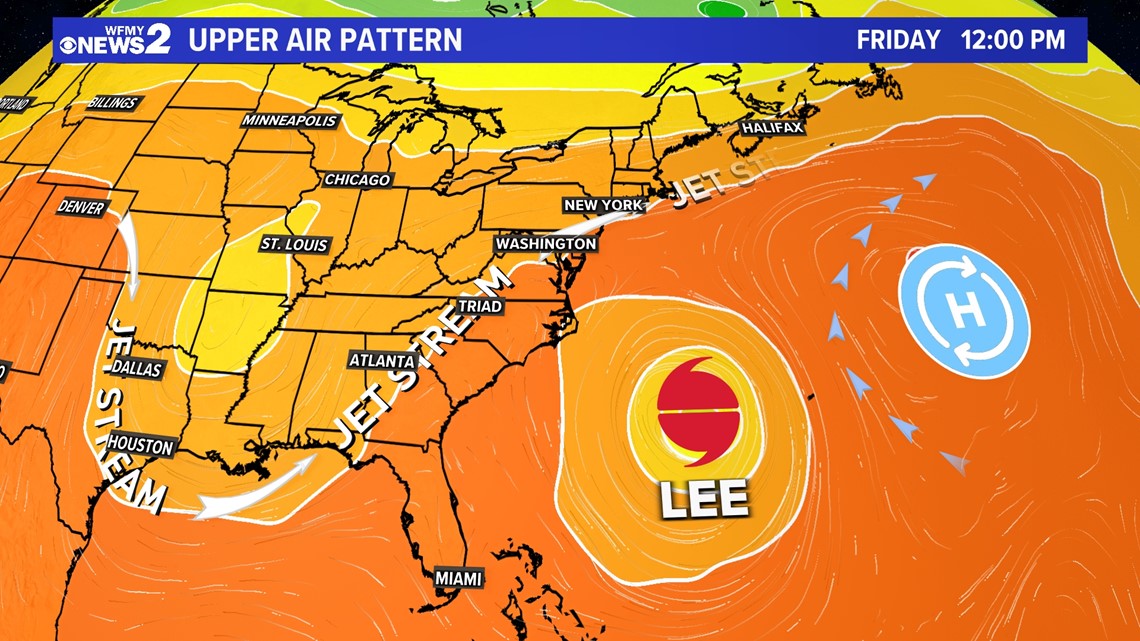 There's pretty good consensus with an upper level "trough" forming late next week. Its position and timing will mean a lot for helping to pick up Lee and carry it back out to sea. It's too early to know how and when that scenario could set up.
As of now, most computer models show Lee missing the East Coast of the US and passing in between us and Bermuda. This would be considered the likely scenario right now, but the forecast can still change.
It's smart to keep an eye on the forecast for updates and changes. Our team of meteorologists will keep you informed!