HOLDEN BEACH, NC - A shrimp boat stuck on the beach? Days later, it's still there, hoping to get back out to sea.
Yes, a shrimp boat dubbed 'Big Earl' got stuck in the sand on Holden Beach Thursday. The boat was recently purchased by its owner and was on its first trip out according to WFMY News 2 viewer Ty Staley. Ty has submitted several videos of the boat to us. Monday morning, an excavator arrived to help.
UPDATE, Tuesday, April 15 - Dig out continues and help from a bigger boat.
UPDATE, Monday, April 14: A excavator was trucked in Monday afternoon and got in some digs. Crews had to stop because of the tide. They plan to continue Tuesday if conditions allow.
RELATED | Shrimps Ahoy! Shrimp Boat Gets Stuck On Holden Beach
The boat's captain said a net got tangled in the propeller and the winds pushed the boat closer to the shore overnight.
Sunday morning, a group of beachgoers tried to pull it out using other boats but the tide wasn't high enough.
PHOTOS | Shrimp Boat Stuck on Holden Beach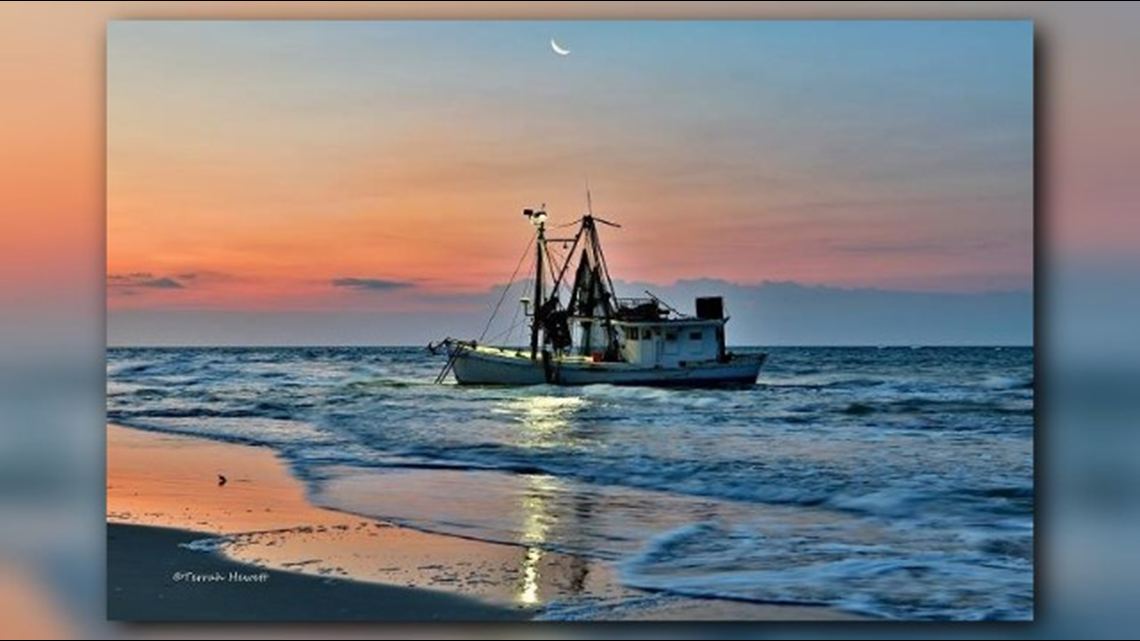 PHOTOS | Shrimp Boat Stuck on Holden Beach
A GoFundMe page has even been started for Big Earl to help with damages and towing expenses.
Follow WFMY News 2 on Facebook and Twitter
► Make it easy to keep up to date with more stories like this. Download the WFMY News 2 App: Apple Users, Android Users