Mom's Warning After Convicted Sex Offender Stayed in Her Airbnb
Blood, needles and a broken couch were found after a wanted sex offender and his wife were arrested while renting a North Carolina Airbnb.
A North Carolina mom is warning others after a wanted sex offender was arrested at the home she rents out using Airbnb.
Kimberly, who only wanted to use her first name, rents out her home with her husband using Airbnb.
"I did it because I knew someone else who had great experiences for months."
The mother of two rented out her home once before using the service and described her first experience as "amazing."
"It was five musicians. They took the private room downstairs that has a private entrance. They were quiet. I was actually excited that my first experience was so great."
Soon, Kimberly received a request for a booking from a man named Phil Bailey. After accepting the request, Kimberly texted back and forth with Phil, who later arrived at the home with his wife, Melissa.
THINGS TOOK A SUDDEN TURN
Kimberly says the married couple seemed normal, and even joined Kimberly and her husband for a card game on the night of February 5th. But, early the next morning, Kimberly went to the kitchen to find Phil in the kitchen with her four-year-old son.
"I said, what's going on? He said my son knocked on my door and I got up and took him downstairs and turned on the TV for him, then I went in the kitchen to make him something to eat. That's when I had gotten up."
Thinking nothing of it, Kimberly took over as Phil went back upstairs. An hour later, Kimberly says she heard the couple fighting.
"I heard a loud thud and then her screaming. She said 'f*** you! Are you going to hit me again?' and she went into the bathroom at one point and started crying and I heard him slam the door."
Kimberly says the two continued to fight and eventually, Kimberly called her mother to come and pick up her children.
Afterwards, Kimberly went to her neighbor's home and the two decided to search the couple online.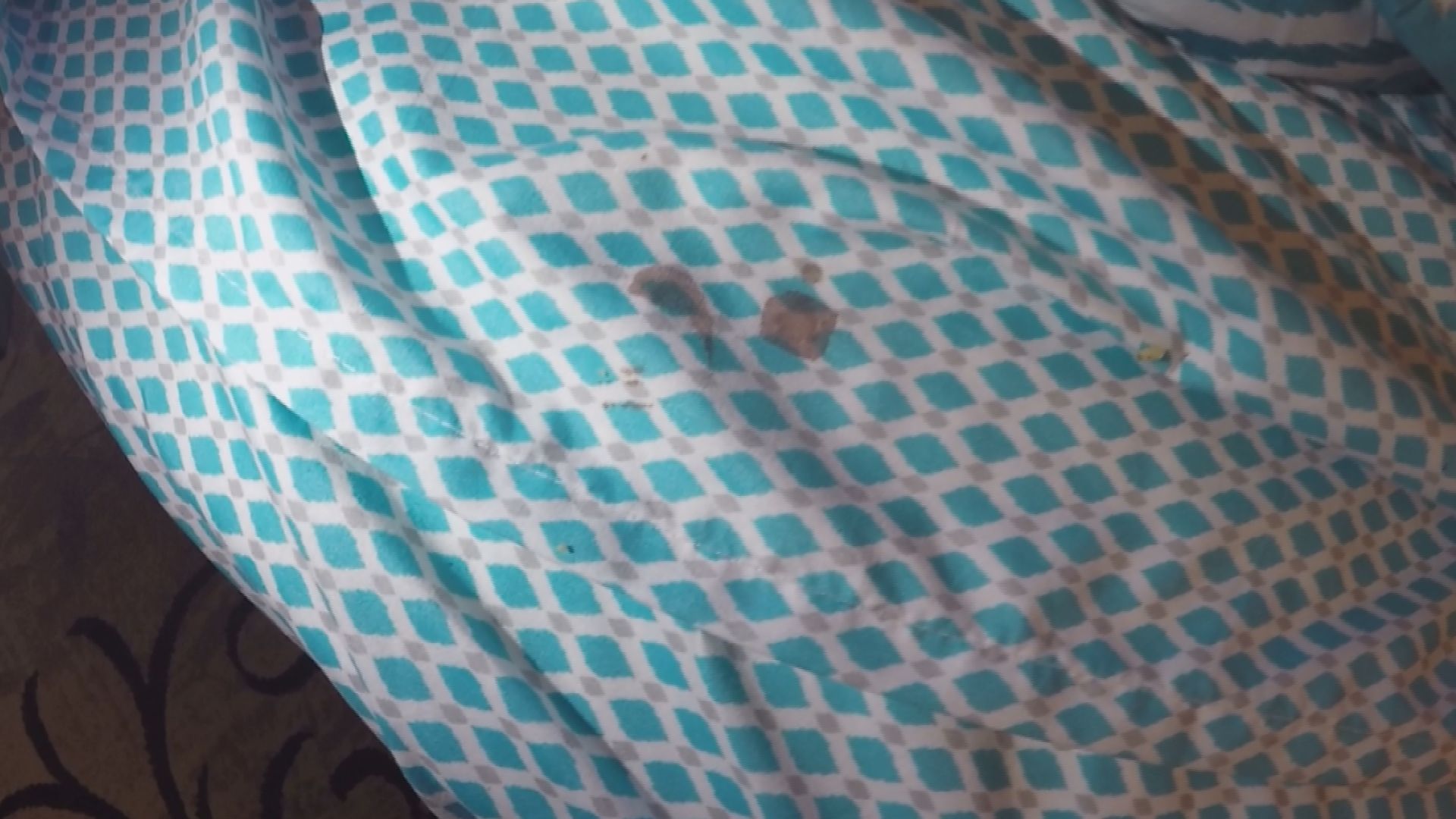 "We couldn't find anything on her, so my neighbor entered his name and his date of birth that we found and immediately the first thing that comes up is his mugshot, with a red bar at the top that says sex offender and all these warrants for his arrest underneath."
Kimberly immediately called the police and told them, "We have your fugitive that you're looking for. You need to come and get him."
High Point Police arrested Phillip Bradley Bailey, who was convicted in Oklahoma in 2010 of rape. A public record search showed Phillip was arrested several time in North Carolina on crimes unrelated to sex offenses and had outstanding warrants.
After his arrest at Kimberly's home, Phillip was charged with four counts of failure to appear. Police returned later and arrested Melissa for second-degree trespass, after she hid and refused to leave the Airbnb.
Kimberly's neighbor helped clean and pack the couple's things that remained in the rented room. Inside, blood was found on the sheets, needles and spoons on the floor and a couch in the room had a leg broken off. Police said they are not charging Phillip and Melissa with any crime related to the needles, as possessing needles alone isn't a crime.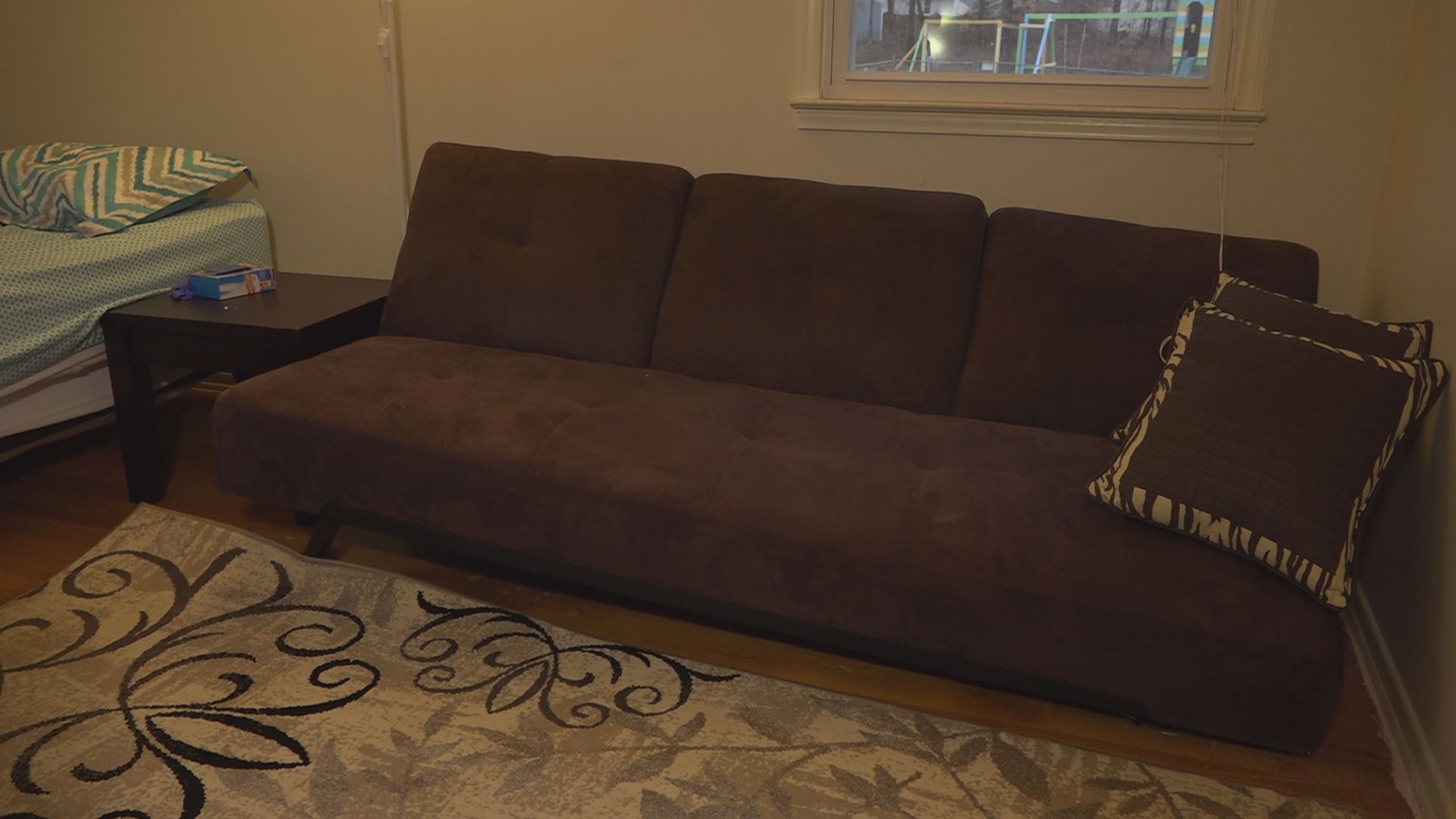 In addition, police say they will not investigate if something happened in the kitchen between Phillip and Kimberly's son, unless new information came forward.
Kimberly took her son to the doctor who confirmed the boy is fine.
"There's no fix. There is no fix for my mental state. There is no fix for the way I felt when I had to take my son to the doctor to have his privates looked at to make sure he was not violated."
MOTHER WANTS AIRBNB HELD ACCOUNTABLE
The mother is angry with Airbnb for not alerting her before the Baileys stayed with her.
"They never should have been in my house. He never should have been able to contact me. They should have done a background check. I honestly don't believe there was a background check done because it was two easy for us to find out."
According to Airbnb's website, background checks are performed on guests and hosts. The website states, "If we have enough information (usually at least the user's first and last name plus date of birth) to identify a guest or host who lives in the United States. We check certain databases of public state and county criminal records, as well as state and national sex offender registries for criminal convictions and sex offender registrations."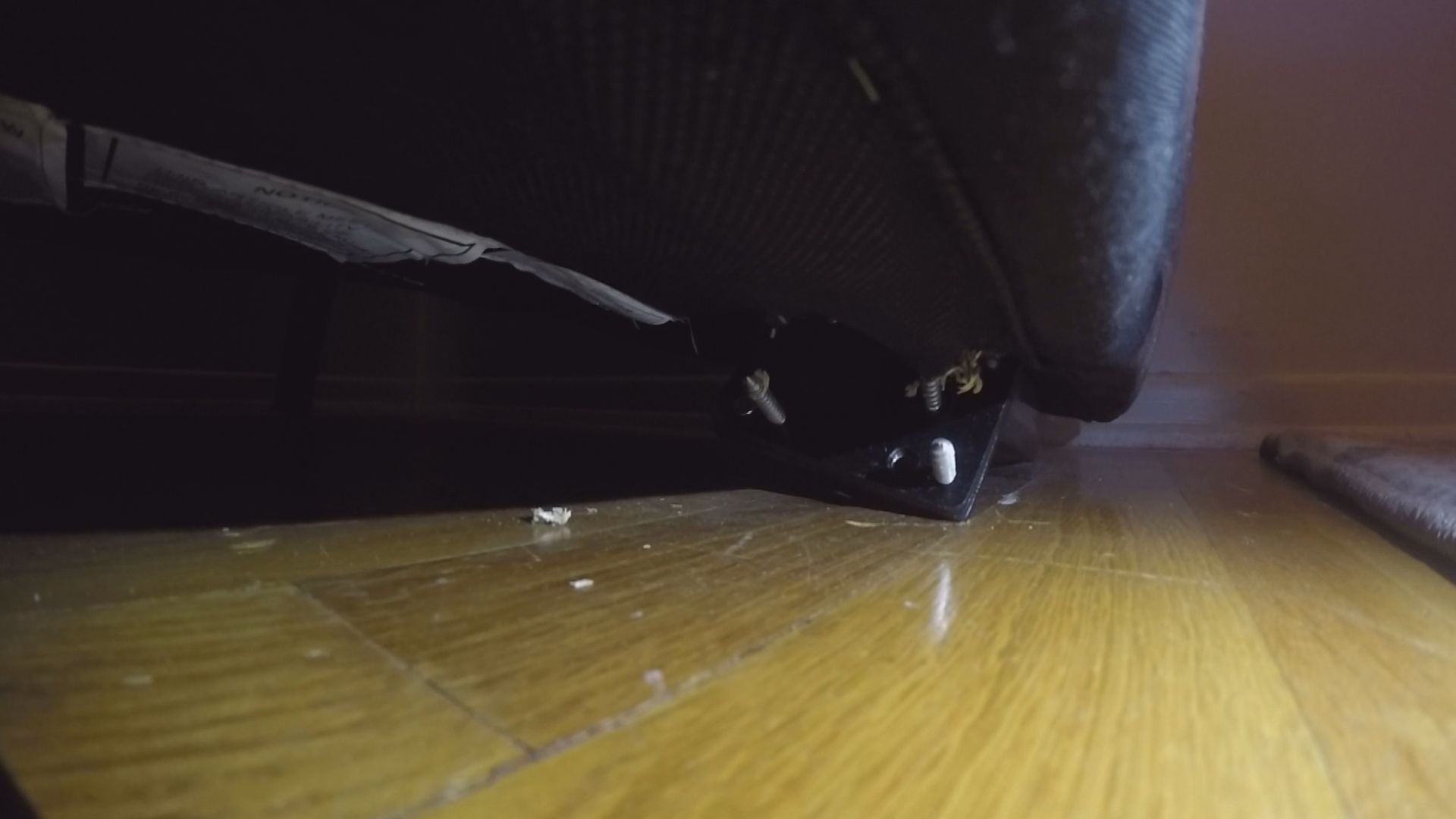 Phillip Bailey is listed on the national sex offender registry. 2 Wants to Know reached out to Airbnb to see how long it takes to conduct background checks and if the checks are done immediately after a guest or host creates an account.
UPDATE/Statement from Airbnb | In a email, an Airbnb spokesperson wrote, "Keeping our community safe is our priority. While no background check system is infallible, for all United States residents, we run background checks looking for prior felony convictions, sex offender registrations, and significant misdemeanors. Our original handling of this reservation fell below the high standards we set for ourselves, and we have apologized to the host. Additionally, we are urgently reviewing how this person was able to use the platform in the first place."
In addition, Airbnb says background checks are done the first time a person signs up on the platform and then again ever year.
Kimberly says she understands the risks of having strangers in her home with children. So, she made sure her children slept in a separate part of the house with the door locked, but her young son figured out how to unlock the door.
Still, she calls the website negligent for allowing a sex offender to create an account.
"This is not common. This is not something people should have to worry about. People worry about house fires and they get smoke detectors. People don't worry about sex offenders sleeping in their home when they go through a legit website," Kimberly said. "They (Airbnb) seriously need to stop doing business because anyone who messes up this bad and puts a sex offender in a home with small children doesn't deserve to still be doing the same thing."
Kimberly canceled her Airbnb account and says after getting in touch with the company, they apologized and offered to reimburse her for cleanup.
Phillip Bailey was booked under a $188,000 bond. His wife has a $500 bond.