Ford to kill Fusion, Taurus and Fiesta cars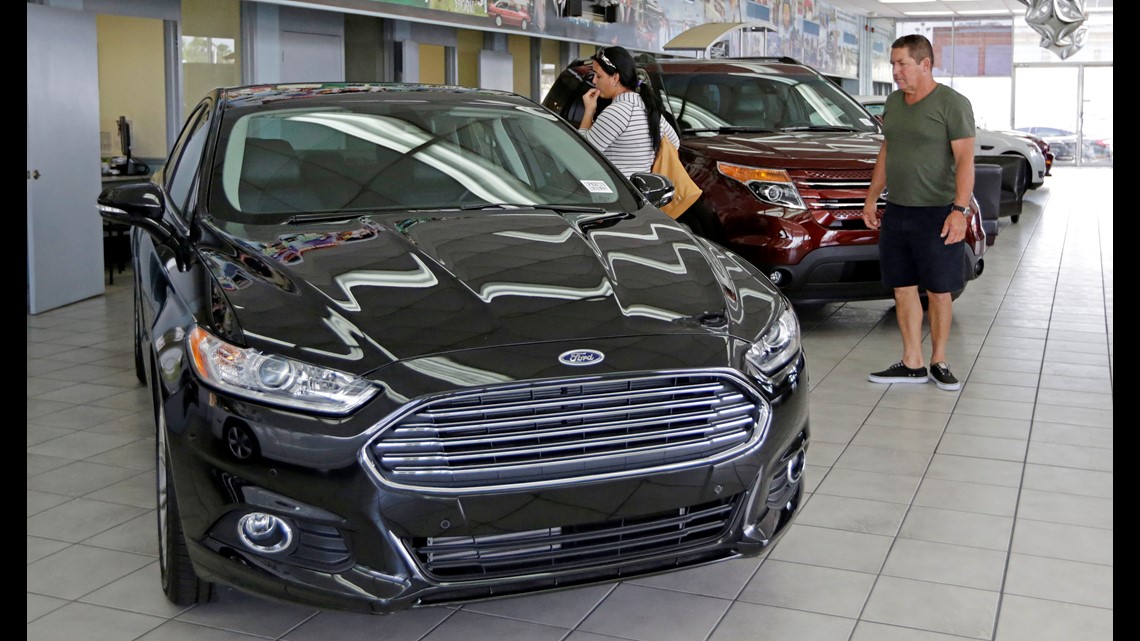 Ford Motor Company
DETROIT – Ford plans to get rid of the traditional Fusion sedan in favor of a longer, taller and more brawny version.
The new design, which has no scheduled release date, is intended to capture buyers who drive the Subaru Outback wagon and maybe even the BMW 5 Series hatchback, a luxury model.
"While current Ford Fusion production ends in a few years, we'll likely continue to use the name because of its awareness, positive imagery and value with consumers," said spokesman Mike Levine. "However, it's too soon to speculate on what that new vehicle may look like."
Previously, Ford has talked about creating a new, more SUV-like version of its Focus but hasn't talked about Fusion other than to say it is one of the nameplates it would be retiring.
"All car sales are down," Levine said. "We're going where the consumer wants to go. They want vehicles with more ride height, more interior space, more versatility. Customers love the Fusion, but look at how vehicles are evolving. We're pivoting to new silhouettes."
No question, the Ford Fusion has a loyal following.
"It's been a good reliable car, a good seller for us over the last 10 years or so," said Joe Wood, new car sales manager at Northgate Ford in Port Huron, Mich. "The fact that Ford is decreasing the number of cars alarms people who are loyal Fusion buyers. Keeping the name, a solid name brand, would be a smart idea."
Industry analysts are watching Ford and its Focus redesign with interest.
"Ford is looking to spoil Subaru's impressive sales growth with a 'lifted wagon,'" said Dave Sullivan, manager of product analysis at AutoPacific. "This type of car is really the anti-SUV. It looks to have all of the functionality and utility of a crossover without the stigma of hauling kids or groceries.."
The plan to move out of cars into trucks and SUVs is a consistent message emphasized and re-emphasized by Ford.
Yet some industry observers question the strategy of moving away from the Fusion sedan to a bigger silhouette.
"There's not a lot of sales volume in the sport wagon," said Eric Noble, a product development consultant and professor of vehicle technology at Art Center College of Design in Pasadena, California. "When Ford announced it was dropping the Fusion, three or four other mid-sized carmakers danced. ."
Subaru
He questioned whether Ford CEO Jim Hackett is exercising questionable judgment while bowing to pressure from investors upset about underwhelming stock performance; the dramatic announcement to eliminate the Fusion sedan move and some other cars to the more lucrative SUVs and trucks isn't a short-sighted strategy.
Apart from the iconic Mustang, all Ford cars are on the chopping block.
"Why change a winning recipe like the Ford Fusion sedan? This makes no sense," Noble said. "The car is made in Mexico. If Ford can't make a profit off the Fusion, there's a bigger problem."
In 2017, consumers purchased 209,623 Fusions and 188,886 Outbacks, according to manufacturer sales data. In 2018, Fusion sold 86,978 vehicles while Outback sold 90,978 vehicles.
Fusion sales have continuously declined over the past few years while Subaru has gained sales overall.
Levine said no time frame has been established for the Fusion redesign or its reveal.
Contact Phoebe Wall Howard: 313-222-6512 or phoward@freepress.com. Follow her on Twitter: @phoebesaid