HENRY COUNTY, Ga. -- Atlanta entertainer T.I. has been arrested in Henry County.
The artist, whose real name is Clifford Harris, was arrested Wednesday morning outside of his gated community.
According to police, the guard at Eagles' Landing Country Club called police on T.I. and a friend. When they arrived, T.I. was arrested and charged with simple assault, disorderly conduct and public drunkenness. The friend, who had a warrant out for his arrest from Clayton County, was arrested on that warrant.
T.I. was booked into the Henry County jail but posted a $2,250 bail shortly after.
T.I.'s wife, R&B singer and songwriter Tameka "Tiny" Harris owns a home in the Eagles's Landing Country Club community that she bought in 2014.
His attorney, Steve Sadow, released a statement saying the rapper was wrongfully arrested.
"Tip was wrongfully arrested early this morning when he attempted to gain entrance into his gated community - where his wife "Tiny" and his family reside. The guard was sound asleep when Tip arrived at the guardhouse. It took Tip some time to wake up the sleeping guard. Tip clearly identified himself and sought entry. The guard refused entry. Tip was in contact with "Tiny" by phone and "Tiny" confirmed that Tip should be let in immediately. The guard continued to refuse entry without justification. Words were exchanged and apparently the guard and/or a supervisor called the police. When the police arrived, they were not interested in hearing Tip's side of the story and wrongfully chose to end the situation by arresting Tip."
Aside from being a rapper and actor, T.I. is also an activist involved in local and national social issues. Last year he used his star power to fuel a boycott of Houston's restaurant after allegations of racial discrimination surfaced.
Earlier this year, he sat down with 11Alive's Neima Abdulahi to discuss school walkouts and gun violence after the Parkland high school shooting in Florida.
PHOTOS: ATL rapper T.I.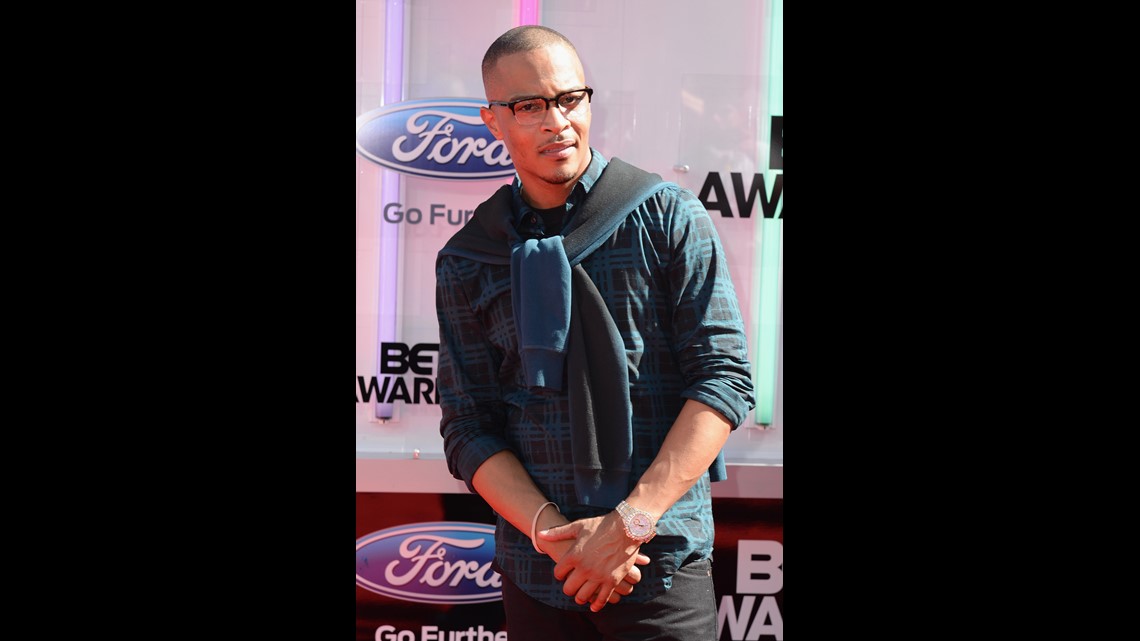 At the time he said seeing young people involved gives him hope.
"To see young people involved with something so important right now – that gives a sense of hope," T.I. said. "The kids – they are going to be the future leaders. So, whatever they're concerned about right now, those are the things that stand the most opportunity for change. Those are the things that 10 years from now, when they are not high school students; they are young lawyers, and they are lobbying and protesting and so on, and so forth – I think that is what we need. I think that is what the future of America is longing for: Young people who actually care about things that matter."