LOS ANGELES — Zendaya is euphoric at the Emmys.
She won best actress in a drama for her role on HBO's "Euphoria," scoring one of the few long shot victories in a Sunday night full of wins from favorites.
Gleeful family and friends screamed, cheered, hugged and cried behind her as a stunned Zendaya accepted the trophy in what appeared to be a hotel suite.
"This is pretty crazy!" she said, trying to hold back tears.
On "Euphoria," Zendaya plays Rue Bennett, a teenage addict struggling with her sobriety and recovery on the series that delves into sex, drugs, trauma and identity among high-schoolers.
The 24-year-old is the youngest to ever win in the category and she overcame a strong group of nominees that included Olivia Colman, Jodie Comer, Laura Linney and Sandra Oh.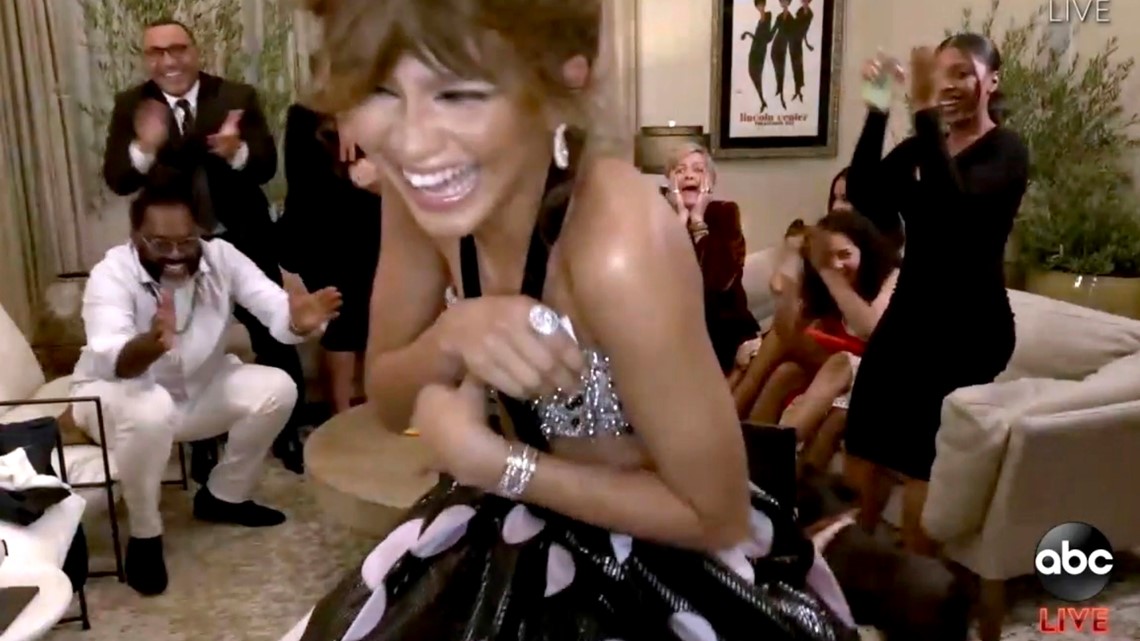 There is no question of "Succession" at the Emmys: The son has trumped the father.
Jeremy Strong beat out co-star Brian Cox to win best actor in a drama series for HBO's "Succession."
"Brian Cox," I shared this with you," Strong said as he accepted the trophy in a remote room.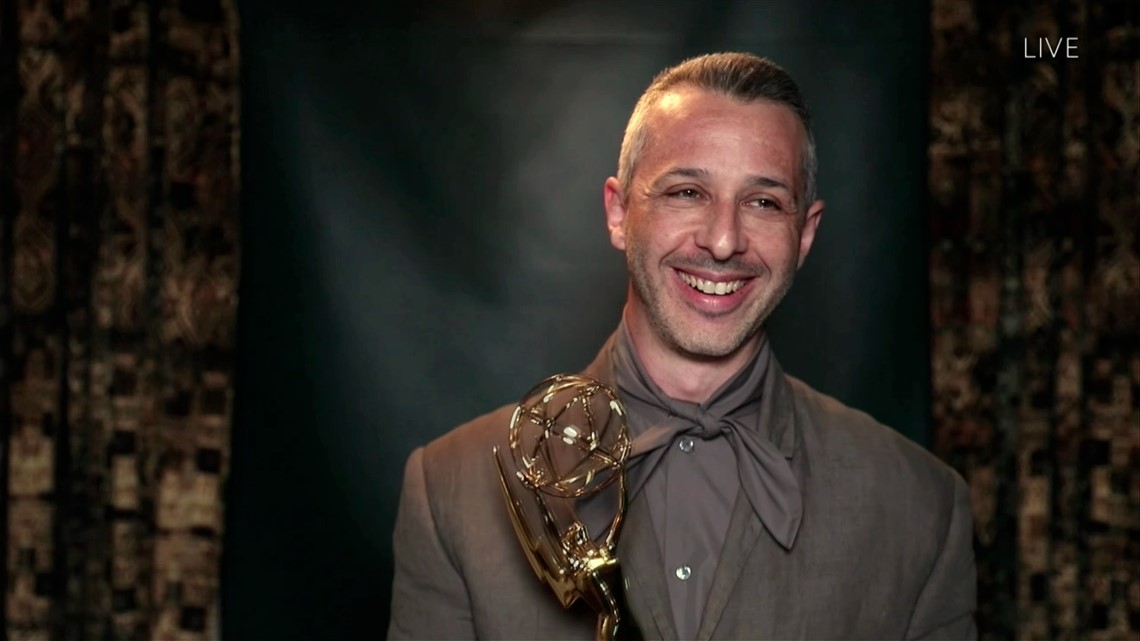 On the show, Cox is a media magnate who successfully fights off the son, played by Strong, who is seeking to replace him.
Cox and Strong were considered favorites for the Emmy, but some thought they might split the vote and neither would win.
It's the first Emmy and first nomination in a 12-year career for the 41-year-old Bostonian actor Strong.
He also beat out fellow nominees Billy Porter, Jason Bateman, Sterling K. Brown and Steve Carell.