MOORESVILLE, N.C. — An Atlanta-based global nonprofit has sent Thin Blue Line Scripture-inscribed dog tags called Shields of Strength to the Mooresville Police Department to honor fallen Mooresville Police Officer Jordan Sheldon killed by a gunshot in the line of duty.
Back on Saturday, May 4, Mooresville K9 Officer Jordan Sheldon was conducting a traffic stop on West Plaza Drive when he was shot by the driver. Officer Sheldon died as a result of those injuries.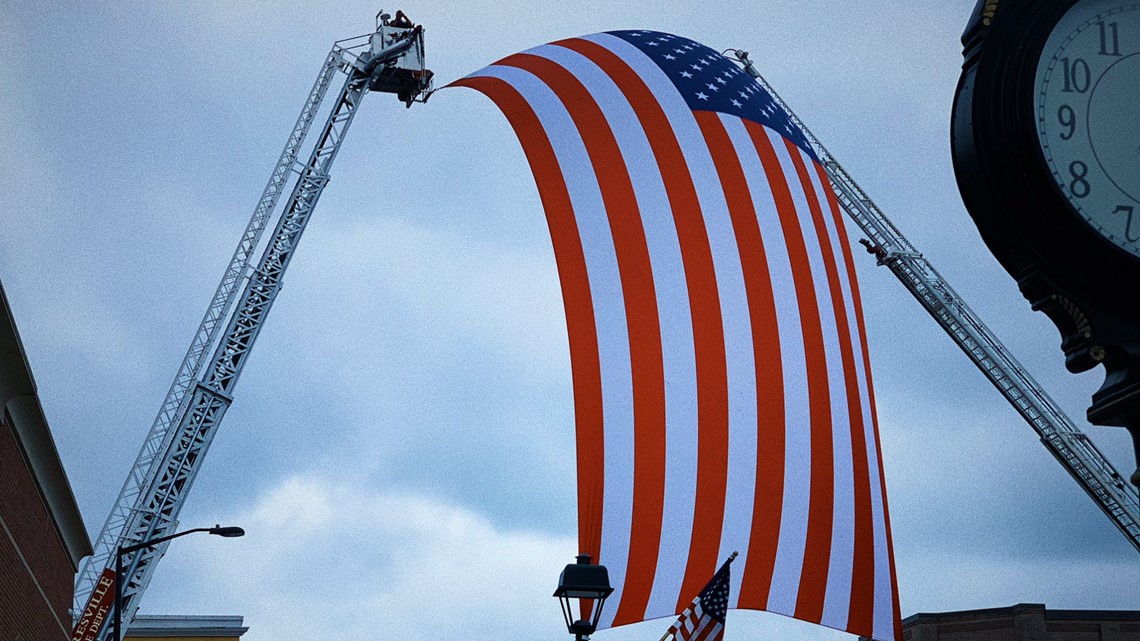 Michael Yovany Aldana of Mooresville, the driver of the vehicle, was located in a nearby apartment not long after. He was confirmed dead from a self-inflicted gunshot wound.
The State Bureau of Investigation and Mooresville Police Department conducted an investigation, which revealed that the traffic stop was on suspicion of a suspended driver's license. Officer Sheldon called the traffic stop at 10:13 p.m.
After obtaining Aldana's license and registration, he returned to his patrol vehicle to check Aldana's information through the national database while Aldana was in his vehicle.
Results confirmed Aldana was driving on a suspended license, and Officer Sheldon approached the vehicle again and spoke with Aldana, who produced additional documentation.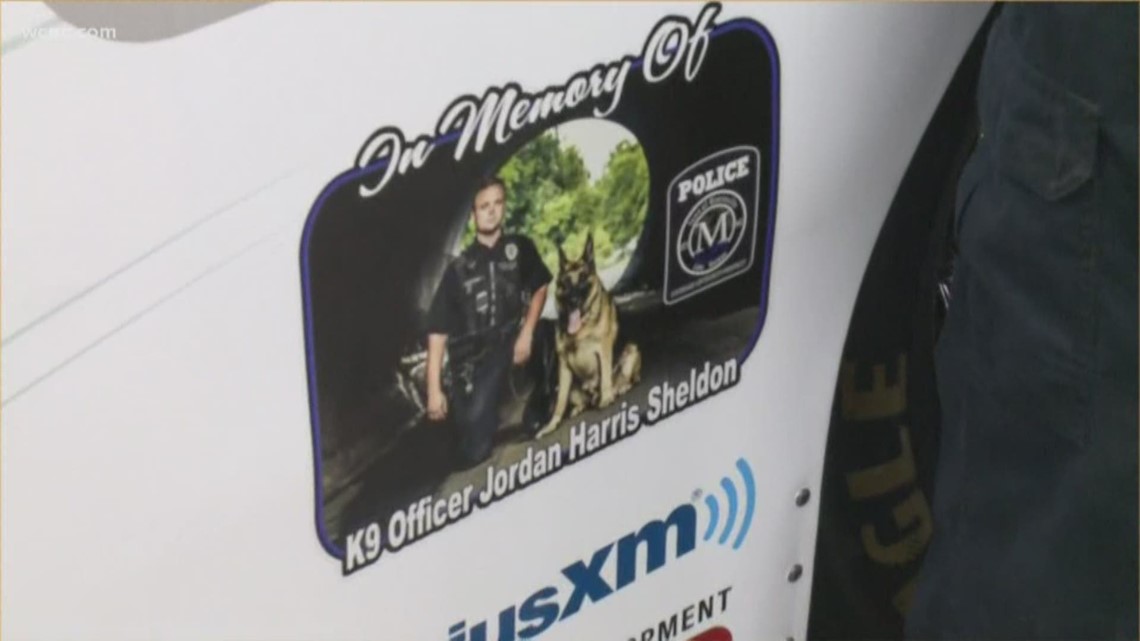 While Officer Sheldon was examining the documents, Aldana fired a semiautomatic handgun at Officer Sheldon, who was struck by the gunfire.
Dodd said he hopes the scripture on the Shields of Strength encourages the police officers that served alongside Sheldon and encourages Sheldon's family.
"We will never forget the ultimate sacrifice that Officer Sheldon made and we will not forget his family. We are forever grateful for these brave men and women in law enforcement," Dodd said. "We are presenting Thin Blue Line Dog Tags to thank the officers that served with Sheldon for their putting their lives on the line to protect Americans. The dog tag is engraved with a Bible verse and serves as a physical reminder that God is with them day and night as they patrol and protect the streets of their community. We want them to know we appreciate and value them."
The face of the Thin Blue Line Shields of Strength shows an engraved silver American flag face designed with one flag stripe of blue. The back of the dog tags is inscribed with Matthew 5:9," Blessed are the peacemakers, for they will be called children of God."