HOUSTON — Sully Bush, George H.W. Bush's service dog, was at his master's side Monday for his final journey to our nation's capital.
Sully looked somber and sad as he and Secret Service members escorted Bush 41's flag-draped casket out of the funeral home in Houston Monday morning.
Related: 'Mission Complete': George H.W. Bush's Service Dog Spends Moment with 41st President's Casket
Related: George H.W. Bush's state funeral set for Wednesday
When the Bush family boarded Special Air Mission 41 for the flight to Washington D.C., Sully was there.
And Sunday night, the loyal lab spent a moment with the president's casket.
PHOTOS: Sully H.W. Bush
PHOTOS: Sully H.W. Bush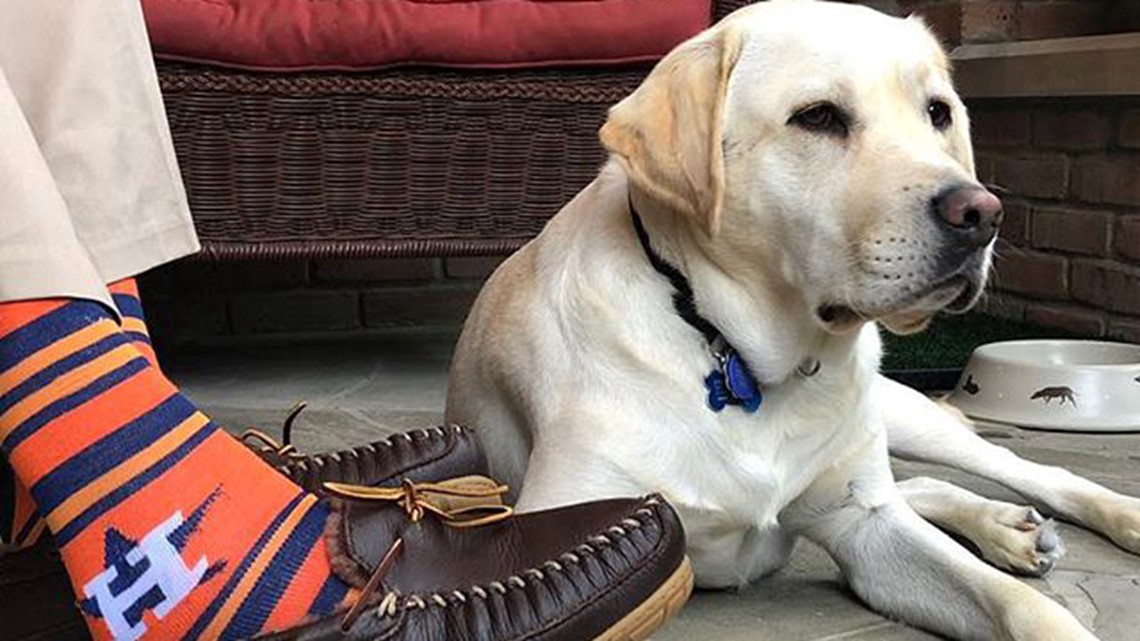 Bush's longtime spokesman, Jim McGrath, tweeted a photo the service dog lying in front of the casket. The caption read, "Mission complete."
Bush's son Jeb retweeted the photo and said, "Sully has the watch."
"Sully has the watch," Jeb Bush tweeted.
The beautiful yellow lab brought countless hours of comfort to President Bush after former First Lady Barbara Bush passed away in the spring.
He was with him during his final visit to Kennebunkport and accompanied him back home to Houston.
Sully even had his own Instagram page with more than 127,000 followers.
It's full of photos of the popular dog, including many at his master's side.
Sully's next mission will be working at Walter Reed National Military Medical Center.
"As much as our family is going to miss this dog, we're comforted to know he'll bring the same joy to his new home, Walter Reed, that he brought to 41," President George W. Bush wrote on Instagram Sunday night.
MORE COVERAGE: Remembering George H.W. Bush
Follow WFMY News 2 on Facebook and Twitter
► Make it easy to keep up to date with more stories like this. Download the WFMY News 2 App: Apple Users, Android Users