When you see a black cat, you might already think that's just bad luck. It's superstitions and misconceptions around Halloween and Friday the 13th that give black and even white felines a bad reputation.
But do animal shelters remove black or white cats from being adopted around Halloween out of fear someone could do harm to them during Halloween or on Friday the 13th?
Our Verify team set out to find an answer.
SOURCE:
We spoke with Dr. Kelley Gebhardt who's a Veterinarian with Happy Tails Veterinary Emergency Clinic.
BACKGROUND:
Gebhardt said in the past shelters and workers would really think about holding black and white cats from the adoption floor during Halloween out of fear of people were adopting them for the wrong reasons.
However, she also noted that there's no scientific data to support the increase of abuse to black or white cats on or around Halloween.
REMOVING ANIMALS FROM ADOPTION
Removing the cats from the adoption floor results in added stress for the animals. It can also increase their risks for infectious diseases.
PHOTOS: Make It A Lucky Day, Adopt A Black Cat!
PHOTOS: Make It A Lucky Day, Adopt A Black Cat!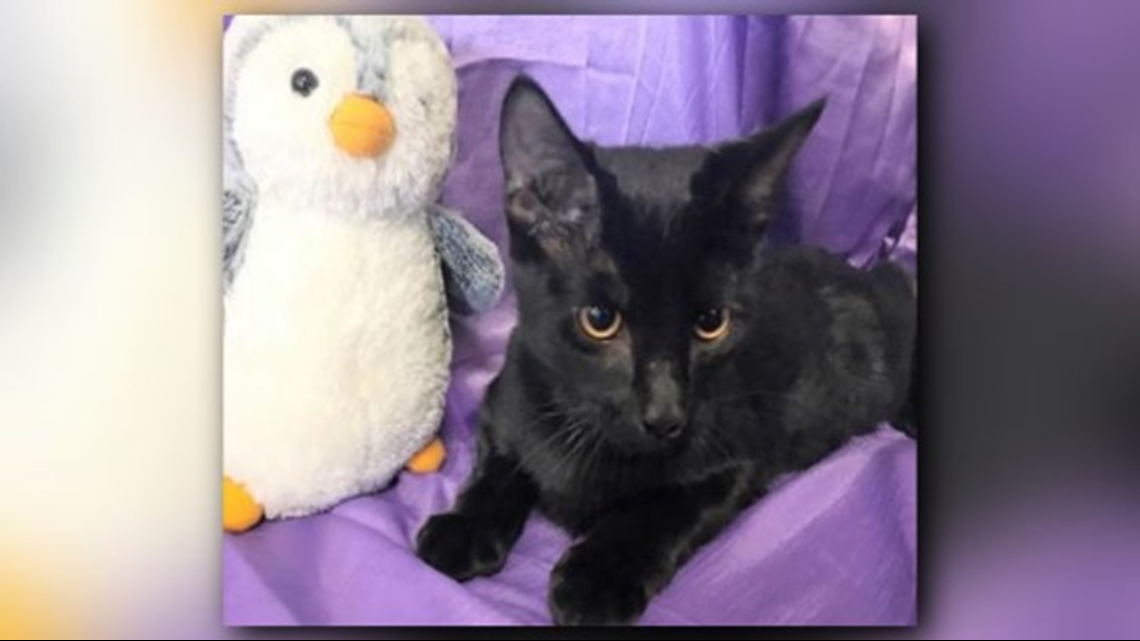 ADOPTION SCREENING PROCESS
Gebhardt also said shelters are really looking at their screening process and the goal is not to adopt the animals to those who are qualified and who have mean intentions. She also said those with mean intentions don't' want to come to the shelter to adopt the animals.
BLACK DOGS AND CATS
Gebhardt also noted a number of black cats and dogs come to shelters already in a high percentage. There's just a lot more of them at the shelter.
HOW SHELTERS ARE CHANGING THE 'BLACK CAT' IMAGE
Shelters are also working to change the ways in which they showcase black cats for adoptions. For instance, they add color collars on black cats to help them standout. They also offer adoption specials that include "Lucky Days" to adopt black cats and many other programs to help with adoption efforts.
ANSWER:
Shelters are moving away from holding back black cat adoptions around Halloween and Friday the 13th and instead are allowing adoptions.
REMEMBER
Just remember this Chinese Proverb, "Black cat or white cat: If it can catch mice, it's a good cat!" Of course, that's true if you don't like mice!
BLACK AND WHITE CATS UP FOR ADOPTION
Make sure you check the local shelters to find out what animals are up for adoption!
Davidson County Animal Shelter
Rockingham County Animal Shelter