ASHEBORO, N.C. -- You've heard the one about the bull in a china shop. What about the deer who got into an antique store?
It happened. And it wasn't pretty.
Dennis Robbins, an owner of WM Ivey Antiques in Asheboro, says a doe smashed through the shop's window on Thursday.
PHOTOS: Deer Smashes Through WM Ivey Antiques
PHOTOS: Deer Crashes Through Window of Asheboro Antique Store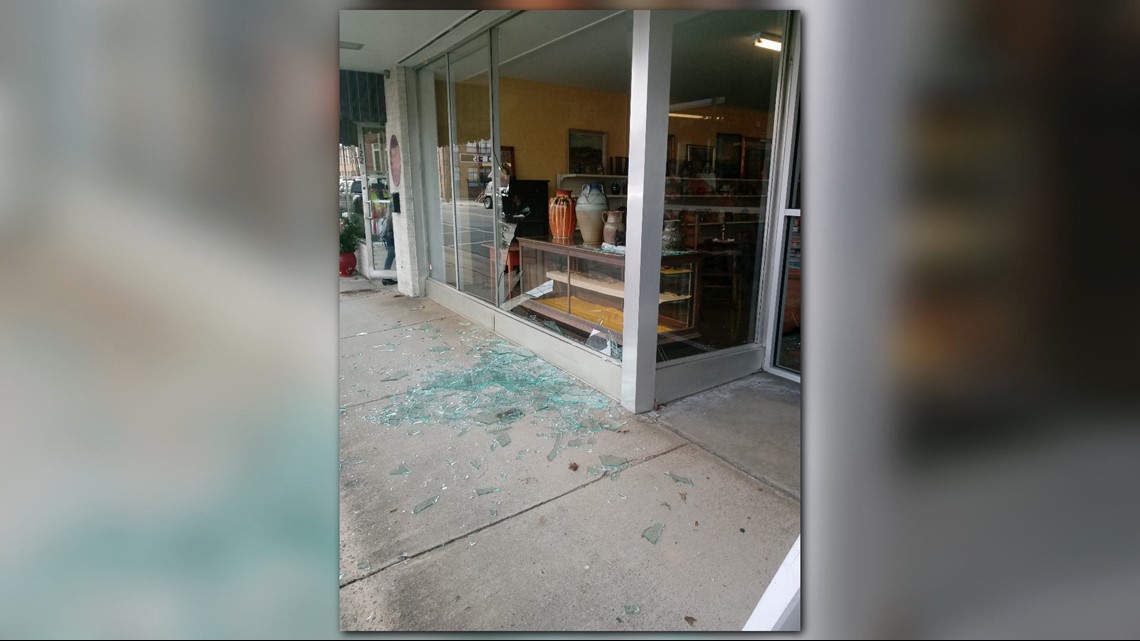 According to Robbins, two people were chasing after the doe. The animal was startled and ended up crashing through the window, busting out the glass, and landing beyond a table with pottery stacked on top.
RELATED | NC In Top 20 For Most Deer Collisions; Crash Chances Double In Fall, Winter
The deer proceeded to run through the store, breaking a piece of pottery believed to be 150 years old, but somehow leaving all other items untouched.
RELATED | Michigan State Police Trooper Nearly Collides With Group Of Deer Crossing Road
Trying to break free, the animal slammed into a door, leaving a bloody imprint. The deer eventually ran into another window that had tempered glass, so it did not break. She pushed through the window pane and squeezed out of the store.
The doe was found a short time later at the City Cemetery. Sadly, she was suffering from her injuries and was put down by Asheboro Animal Control Officers.
Follow WFMY News 2 on Facebook and Twitter
► Make it easy to keep up to date with more stories like this. Download the WFMY News 2 App: Apple Users, Android Users