GREENSBORO, N.C. (WFMY) -- As a part of Guilford County Schools day of service, the Greensboro Swarm, Charlotte Hornets and Bank of America teamed up to help benefit Bluford/Peeler Elementary!
Both schools were affected and went through huge transitions after the EF-2 tornado that struck Greensboro on April 15.
For Peeler students, that transition was leaving their former school and merging with Bluford.
For Bluford, that transition was accommodating new additions from Peeler.
Due to substantial damages to Peeler, students will continue to attend Bluford this year.
In the aftermath of the tornado, the Swarm and Hornets made a $10,000 donation to the Guilford Country Schools Relief Fund, created by the Community Foundation of Greater Greensboro, to aid in relief efforts.
PHOTOS: Greensboro Swarm, Bank Of America Day Of Service At Bluford/Peeler Elementary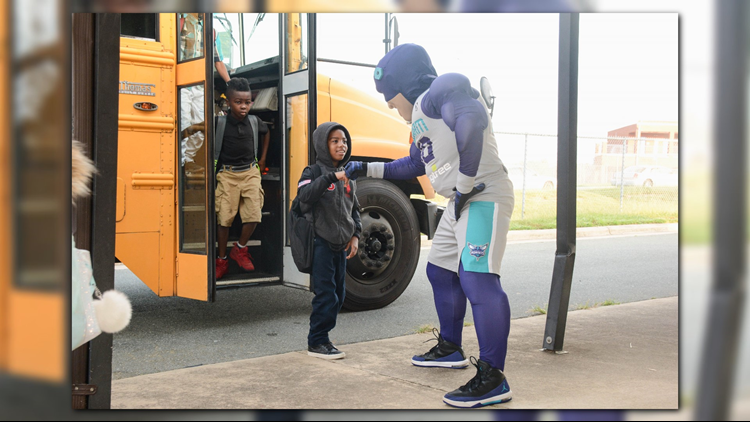 The Bank of America Charitable Foundation made a donation of $25,000 to the United Way of Greater Greensboro for tornado recovery efforts.
Wednesday volunteers spent the day on health and wellness teachings, 'Better Money Habits' education and beautification projects on the elementary school campus.
Students even got a huge morning greeting from all of the special volunteers Wednesday morning!