CHARLOTTE, N.C. — The Carolina Panthers are adding some depth to their roster as one of their top defensive players deals with an injury that could keep him out for an extended period of time.
The Panthers signed cornerback Lamar Jackson to their practice squad on Tuesday to add some depth in the secondary, according to a Panthers.com writer. Jackson played with the Kansas City Chiefs in the preseason and spent part of 2022 with the Denver Broncos, playing under now-Panthers defensive coordinator Ejiro Evero.
With Horn projected to be out, Donte Jackson, Jeremy Chinn, Troy Hill, and CJ Henderson will be the lead players at the corner position.
Jackson has been in the league since 2020. He's spent time with the New York Jets, Chicago Bears, and Broncos.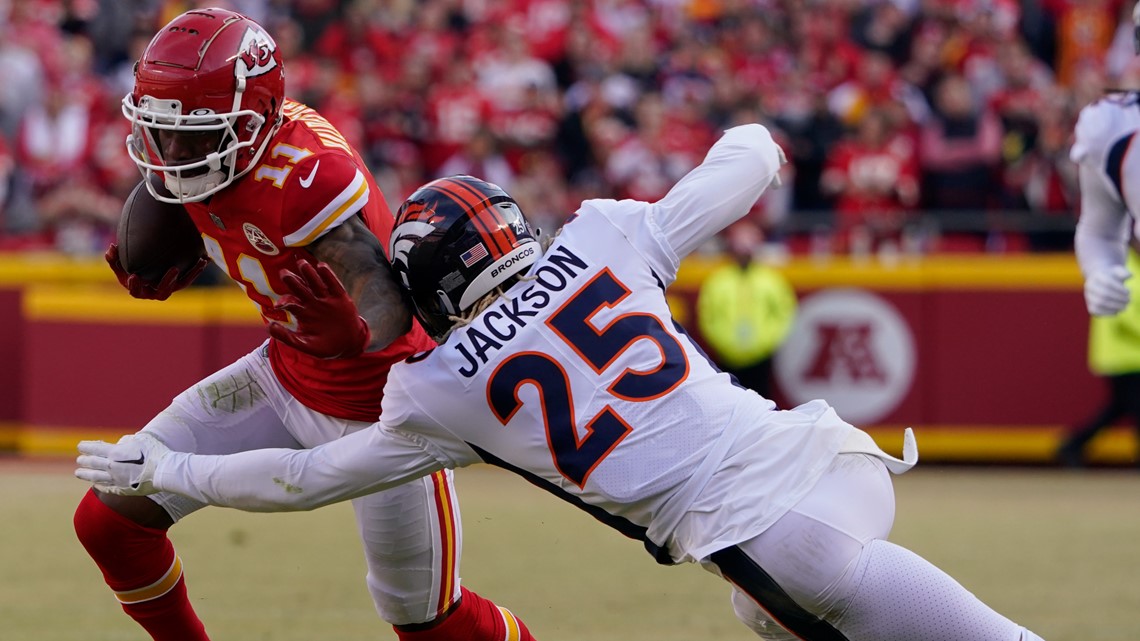 The Panthers face the Saints in their home opener at Bank of America Stadium on Monday, Sept. 18.
All of WCNC Charlotte's podcasts are free and available for both streaming and download. You can listen now on Android, iPhone, Amazon, and other internet-connected devices. Join us from North Carolina, South Carolina, or on the go anywhere.