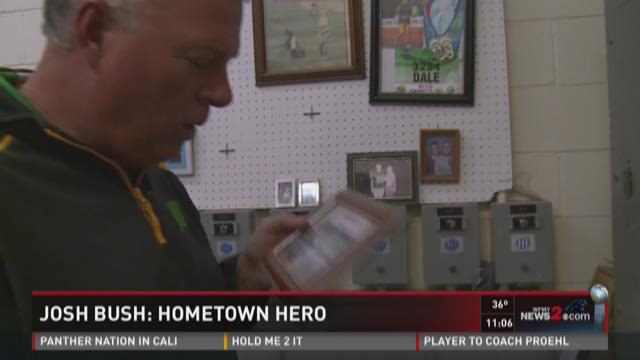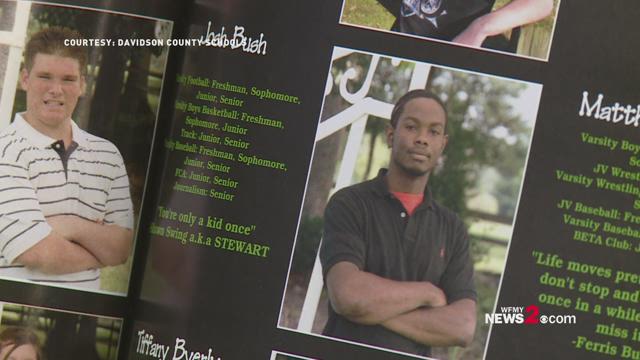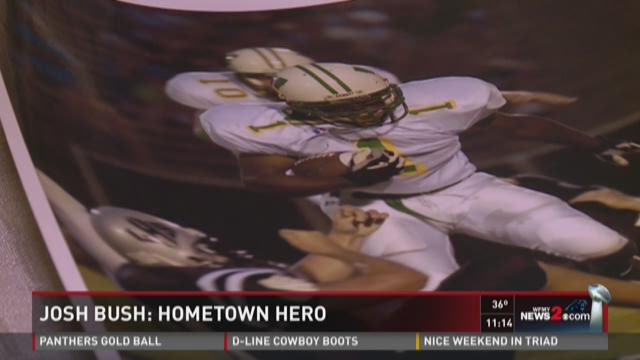 Proudly framed in the student common area of West Davidson High School is a weathered green football jersey with a stitch sewn above the number 5.
That jersey once belonged to former star for the Green Dragons, Josh Bush, who now dons the number 20 for the Denver Broncos.
A Tyro boy – playing in the Super Bowl.
"It's a great sense of pride," says West Davidson Athletic Director Dale Barnes who coached Josh during his high school years, "It gives you a weird feeling inside. It's hard for some of us men to describe sometimes."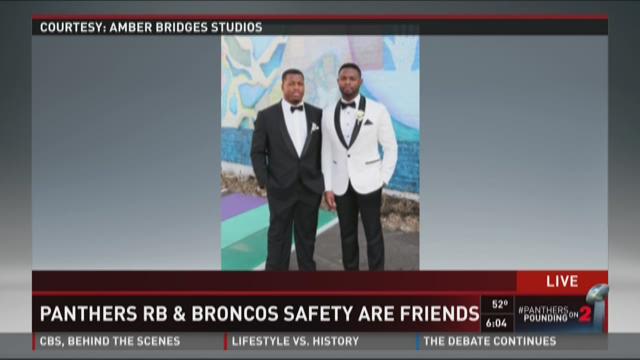 The Broncos' free safety graduated from West Davidson in 2007 where his talents were undeniable on both sides of the ball. As a quarterback, he threw over 600 yards and rushed just as many. In 2006, he was named The Dispatch All-County Defensive Player of the Year after having six interceptions as a senior.
Barnes says Josh's old jersey serves as this reminder: that big dreams can come out of a small school.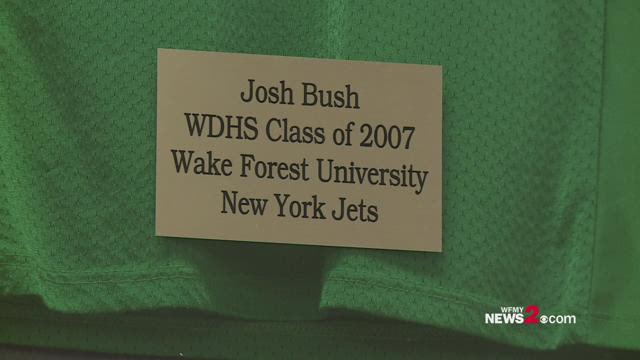 "He [Josh] understands how important it is for our community and for our students to see somebody from West Davidson leaving here and being successful."
Not just a baller on the football field - Josh was also a standout on the diamond. Coach Barnes even anticipated baseball to be Josh's calling.
"I always thought his future as a baseball player was really, really bright," said Barnes. "I thought it was a lot brighter and a lot more realistic maybe than being a football player."
But the football coaches at Wake Forest saw what the multi-talented athlete could do, and invited Josh to a camp during his junior year.
Josh recounted the experience in a Facebook post the morning before his Broncos would win 23-16 against the Steelers to advance in the 2016 NFL playoffs.
On the day of that Wake Forest football camp, Josh rode with a teammate's mother due to both of his parents having to work. Josh recalled his friend's mother telling him 'You never know what could happen.'
You never know what could happen.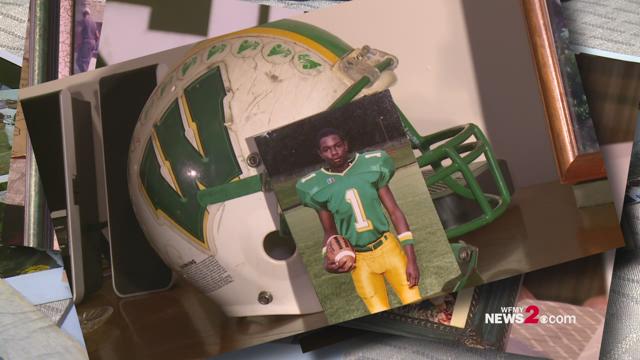 This is what happened: Josh went on to play for the Demon Deacons as a free safety, registering six picks his senior year, and being named first team all-Atlantic Coast Conference.
The New York Jets picked up Josh in the 2012 NFL draft. He was with the team for two years before signing with the Broncos' practice squad. During the 2015 season, Josh was waived from the Broncos and became a Buffalo Bill for less than two weeks before eventually signing his second stint with Denver. 
Now, he's going to his first Super Bowl.
And his parents, Janet and Anthony Bush, will be in Santa Clara rooting for him this Sunday.
Just down the road from West Davidson at Josh's childhood home in the small town of Tyro, Anthony Bush holds up his son's signed #20 Broncos jersey, given to him as a gift by Josh.
The pro-athlete whose modesty usually keeps him from signing many autographs left a simple, but special note on the jersey for his dad - "Thanks for everything you have done for me."
Anthony reads those words and beams with pride for his NFL son and the community that stood by Josh since his days as a West Davidson Green Dragon.
"That meant a lot to me," said Anthony. "That let me know that he didn't forget where he came from."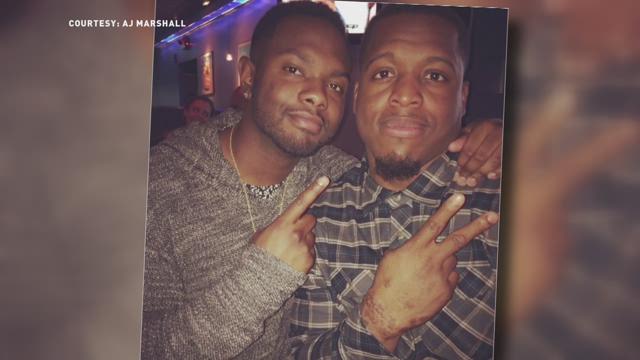 For News Tips: news@wfmy.com or 336-379-9316
Pictures and Videos: myphotos@wfmy.com