HOUSTON – Houston Texans Safety Andre Hal has been diagnosed with Hodgkin's Lymphoma, the team announced Friday afternoon.
"My faith in God and the support from my family, friends, teammates and coaches will see me through this difficult time," Hal said in a statement. "I will not let this diagnosis stop me from fulfilling my dreams and I do not want anyone to feel sorry for me. I know how to beat this and I will beat it."
Hal, 26, and the Texans medical team have sought further consultation with physicians at MD Anderson Cancer Center where he continues to undergo testing and evaluation and is discussing his treatment options.
Photos: Texans Andre Hal in action
Photos: Texans' safety Andre Hal in action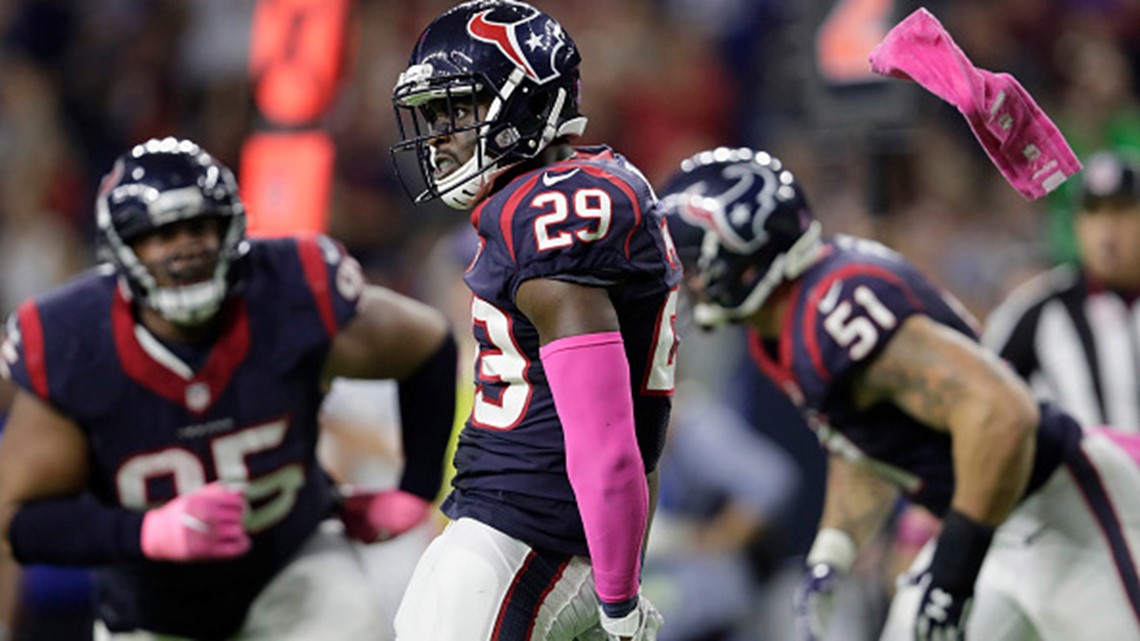 A seventh-round pick out of Vanderbilt in 2014, Hal has been a starter for most of the past three seasons, intercepting nine passes and making 155 tackles in that stretch.
From a lineup perspective, the Texans seem to be well positioned to withstand Hal's absence after signing veteran safety Tyrann Mathieu in free agency before taking Stanford's Justin Reid in the third round of the draft.
But Hal's battle will certainly be a galvanizing factor in the locker room until his expected return.
"The news of Andre Hal's diagnosis weighs heavy on the hearts of everyone in the Houston Texans family. Andre epitomizes what it means to be a Houston Texan through his leadership, community involvement and team-first attitude." said Head Coach Bill O'Brien.
"We are confident that Andre's resiliency and infectious positivity, along with treatment and care from the best medical community in the world, will guide him through his recovery. The entire Texans organization is behind Andre and his family during this difficult time and we look forward to his eventual return to the team." said O'Brien.
Hal's teammates tweeted words of encouragement after the announcement on Friday, including J.J. Watt.
Bob and Janice McNair, who have fought their own battles with cancer issued the following statement Friday: "We are saddened to learn of Andre's diagnosis. Andre is tough and faithful and we believe he is prepared to win this fight. The McNair family as well as the entire Texans organization will continue to be there for him, love and support him, and pray for his recovery."