The center said the herpetarium will close Wednesday, July 5. The exhibit houses snakes, lizards, and amphibians, but don't worry because GSC officials said the reptiles will receive top-level care as they work to convert the space into an upgraded animal care center.
Sponsored by the Greensboro Jaycees, the exhibit has been in the center since the early 90s. Now, the center is getting ready to move the animals into a new rainforest biodome exhibit when it opens. The biodome has been a part of the center's 10-year revamp plan.
Glenn Dobrogosz, the GSC's CEO says, "Continuous change and evolution are pillars of the GSC's vision for the future. After over thirty years of inspiring many and creeping out the rest, the GSC's downstairs Greensboro Jaycees Herpetarium (snakes, lizards, and amphibians) will be closing permanently. The closure is due to early-phase planning linked to the future Expedition Rainforest - Greensboro Biodome project. A brand new, dramatically upgraded Ambassador Animal Complex will fill the location providing our program animals with more space, indoor-outdoor access, and expanded enrichment opportunities. An all-new reptile, amphibian, and invertebrate exhibit realm will be incorporated into the future Biodome experience."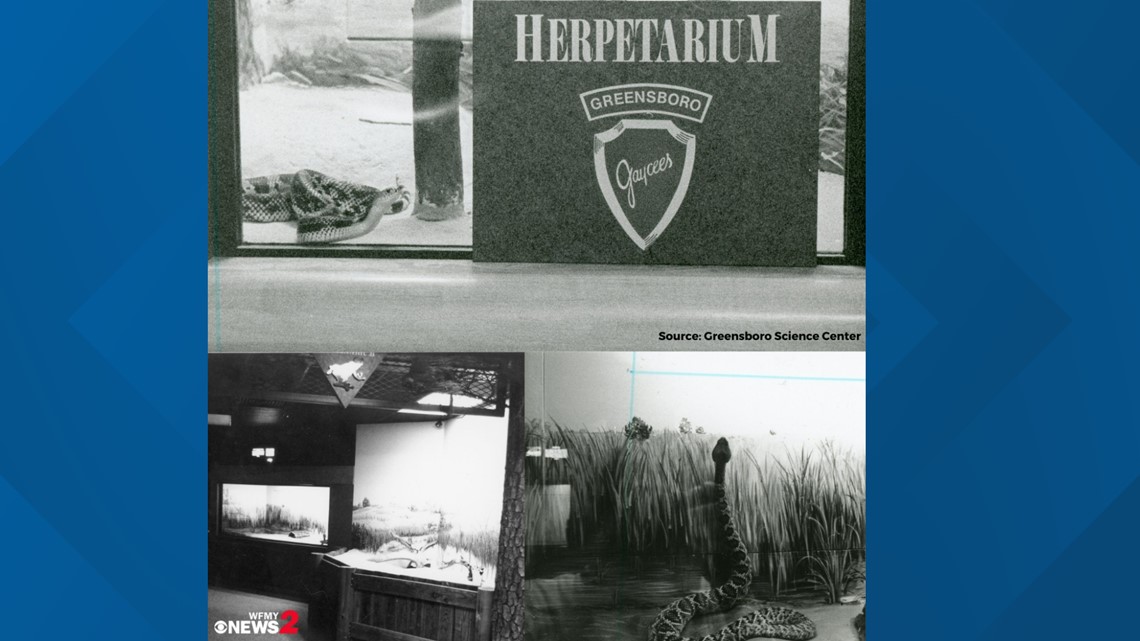 MORE WAYS TO GET WFMY NEWS 2
ADD THE WFMY+ APP TO YOUR STREAMING DEVICE
ROKU: Add the channel from the ROKU store or search for WFMY.
Amazon Fire TV: Search for WFMY to find the free app to add to your account. You can also add the app directly to your Fire TV through your Amazon account.