GREENSBORO, N.C. — Welcome to News 2 Science Geeks! A new weekly segment that gives you easy to do science experiments in the comfort of your home. Hopefully, you'll find this a fun way to keep your kids entertained while sparking their curiosity in learning and science. This week, we're making a cloud in a jar.
WHAT YOU'LL NEED:
Glass jar, with a lid
Hot water (boiling preferred)
Ice
Hairspray
FOLLOW THESE STEPS:
Heat up some water either on the stove or in the microwave. Fill about 1/3 of your jar with the hot water.
Swirl this water around so it coats the edges of the jar. You want to increase the temperature of the jar.
Put the lid on the jar, upside down. Just lay it there.
Put some ice cubes on the lid of the jar, as many as will fit. We want the lid to get very cool, so wait about a minute or so for it to chill.
Get your hairspray ready. Quickly remove the lid, spray some into the jar, and quickly put the lid back on. You should see a cloud forming.
Watch what's happening inside the jar, the air is condensing, creating a cloud.
Remove the cap and watch the cloud leave the jar and enter the room. Repeat the experiment to try again.
TIP: If you don't have hairspray, you can substitute a match instead. Light the match, and drop it into the jar. It will work.
WHY DOES IT WORK?
Clouds are created through condensation. That's when water vapor turns back into a liquid.
By putting the hot air into the jar, we're creating a lot of hot humid air in the container. By cooling down the lid, we're providing a very cool surface at the top of the jar.
To get condensation to happen, you need to cool down hot air. When it cools down, the molecules slow down and go through a phase change back to water.
However, the water can't just appear out of thin air. It needs a surface to condense onto. That's where the hairspray comes into play.
Hairspray is an aerosol, ejecting tons of tiny particles into the air. So, when you spray inside the bottle, all of a sudden the water vapor condenses hundreds of droplets onto the hairspray particles, making the cloud.
Look for another science experiment next week!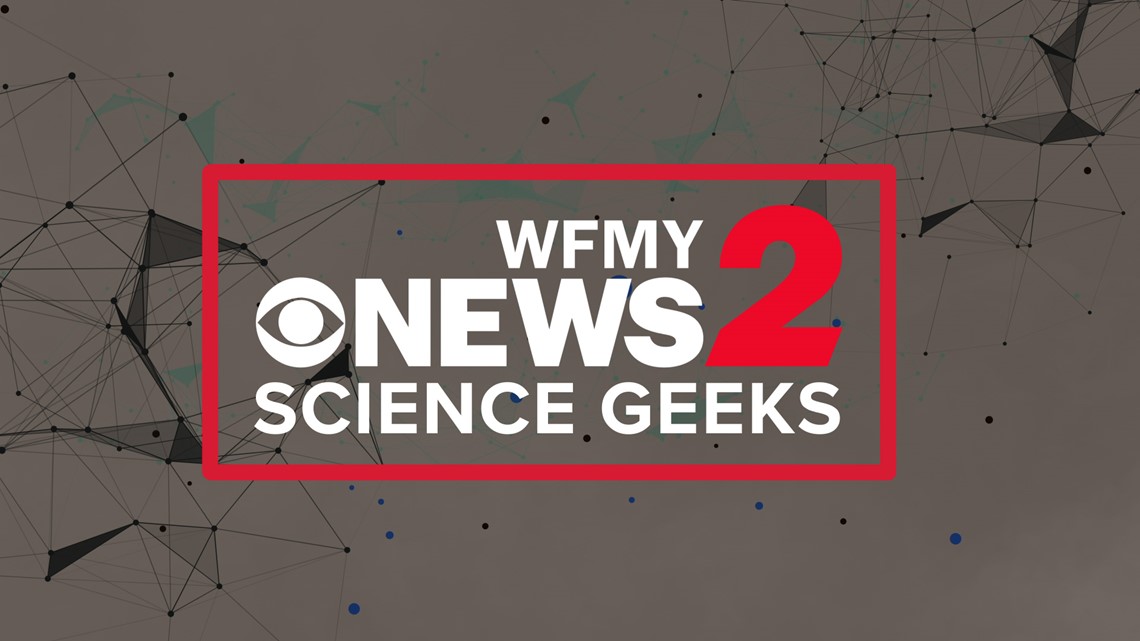 Stay connected to local, national and breaking news: Download the new WFMY News 2 app.
►Text the keyword APP to 336-379-5775
►For the latest weather conditions and forecast text the keyword WEATHER to 336-379-5775
►For local news stories right to your phone text the keyword NEWS to 336-379-5775
►Need our Call for Action Team? Text keyword CFA to 336-379-5775
►For traffic alerts text the word TRAFFIC to 336-379-5775