Police said 50-year-old Daniel Leon Morgan, of High Point, North Carolina, was charged with involuntary manslaughter, misdemeanor death by vehicle, failure to reduce speed and felony failure to move over for stopped emergency vehicles.
Police said Morgan was operating a 2020 Volvo tractor-trailer and failed to move left to a single open lane of travel on I-85 South. Morgan then failed to reduce speed and struck four Charlotte-Mecklenburg Police Department vehicles, a semi-truck, and Officer Goodwin, police report.
Police said he was also cited for displaying a fictitious registration plate knowing it was fictitious. He was then turned over to the custody of the Mecklenburg County Sheriff's Office.
Secretary of State filings show Morgan is the manager of Prime Time Express LLC, a trucking service out of High Point.
But according to the FMCSA's database, Prime Time Express didn't complete their required update by the end of last September, which resulted in the government switching the company's U.S. DOT's number to an "inactive" status.
Interstate carriers need to have an active U.S. DOT number to operate, and the FMCSA said failing to provide updated information could result in thousands of dollars in civil penalties.
Federal records also revealed the company's two drivers have not been involved in any crashes prior to yesterday over the last two years.
The FMCSA database showed just one driver inspection over the previous 24 months, which did not result in the driver being taken out of service.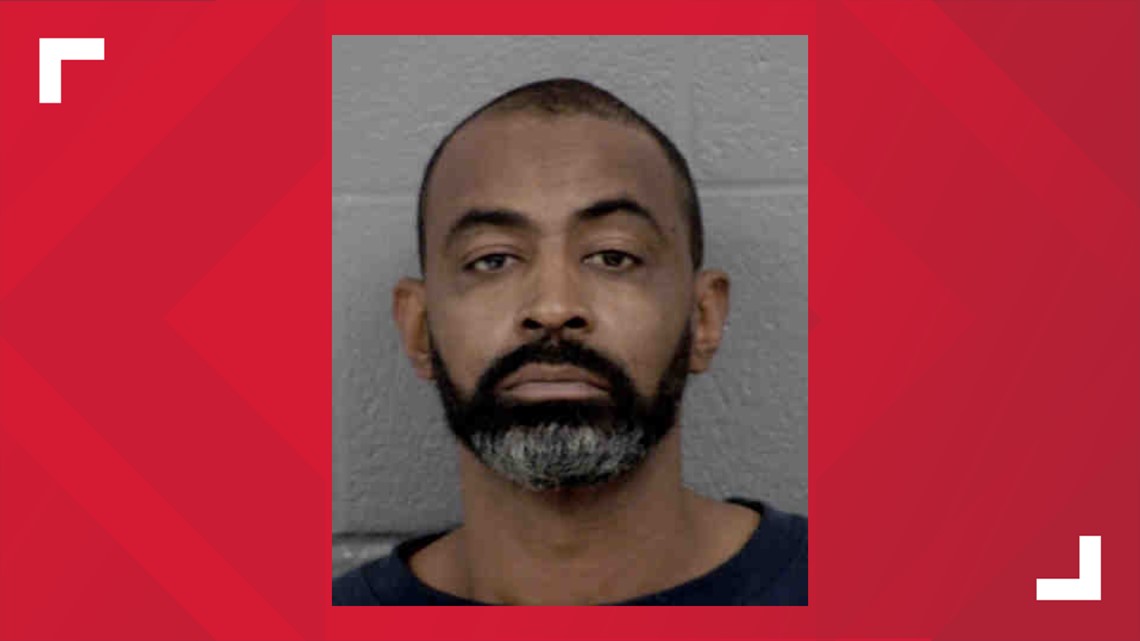 Officer Mia Goodwin, 33, a six-year veteran of the force, died when she and her fellow officers were hit by the trucks around 3:40 a.m Wednesday morning.
"The Charlotte-Mecklenburg Police Department is hurting," Chief Johnny Jennings said. "We mourn the loss of Police Officer Goodwin."
Thursday, Morgan's attorney released the following statement on Morgan's behalf:
"My family and I extend our deepest sympathies to the family, friends, colleagues, loved ones and all those whose lives were made better through Officer Goodwin's public service. I can't begin to imagine the devasting impact that this tragic accident will have on her husband and three young children. There are no words that can express the extent of my sorrow. My family and I will continue our prayers for the Goodwin family."
Goodwin, and fellow officers Jackson Buffington, Sean Husk, and Shannon Foster, were assisting the North Carolina State Highway Patrol with closing a portion of the interstate in northeast Charlotte near West WT Harris Boulevard. These officers had relieved earlier officers who had closed the highway after a truck carrying grain spilled a sticky substance on the roadway around 10:30 p.m.
Goodwin succumbed to her injuries at the scene while Buffington, Husk, and Foster were transported by Medic to the hospital for treatment. All three were released from the hospital later Wednesday morning.
Goodwin had returned to duty just days prior after being on maternity leave. She leaves behind a 3-year-old child, a 1-year-old child, a 4-month-old baby, and husband Brenton Goodwin, who is a firefighter with the Charlotte Fire Department.
"She was a loving mother to her three kids," Jennings said.
Goodwin had joined CMPD on Oct. 26, 2015.
Note: WCNC instituted a new policy in March 2021 regarding the broadcast or posting of mugshots.
WCNC will only air or post a mugshot if the person has been formally charged with a crime and in a few other cases. The exceptions include: If it appears the person could be a danger to themselves or others or if they are wanted by authorities; to differentiate between people with a common name; if the photos could encourage more victims to come forward. The news-editorial leadership may also decide to use a mugshot based on the severity of the crime(s) committed and/or the level of public interest in the crime and ensuing criminal proceedings.
All of WCNC Charlotte's podcasts are free and available for both streaming and download. You can listen now on Android, iPhone, Amazon, and other internet-connected devices. Join us from North Carolina, South Carolina, or on the go anywhere.